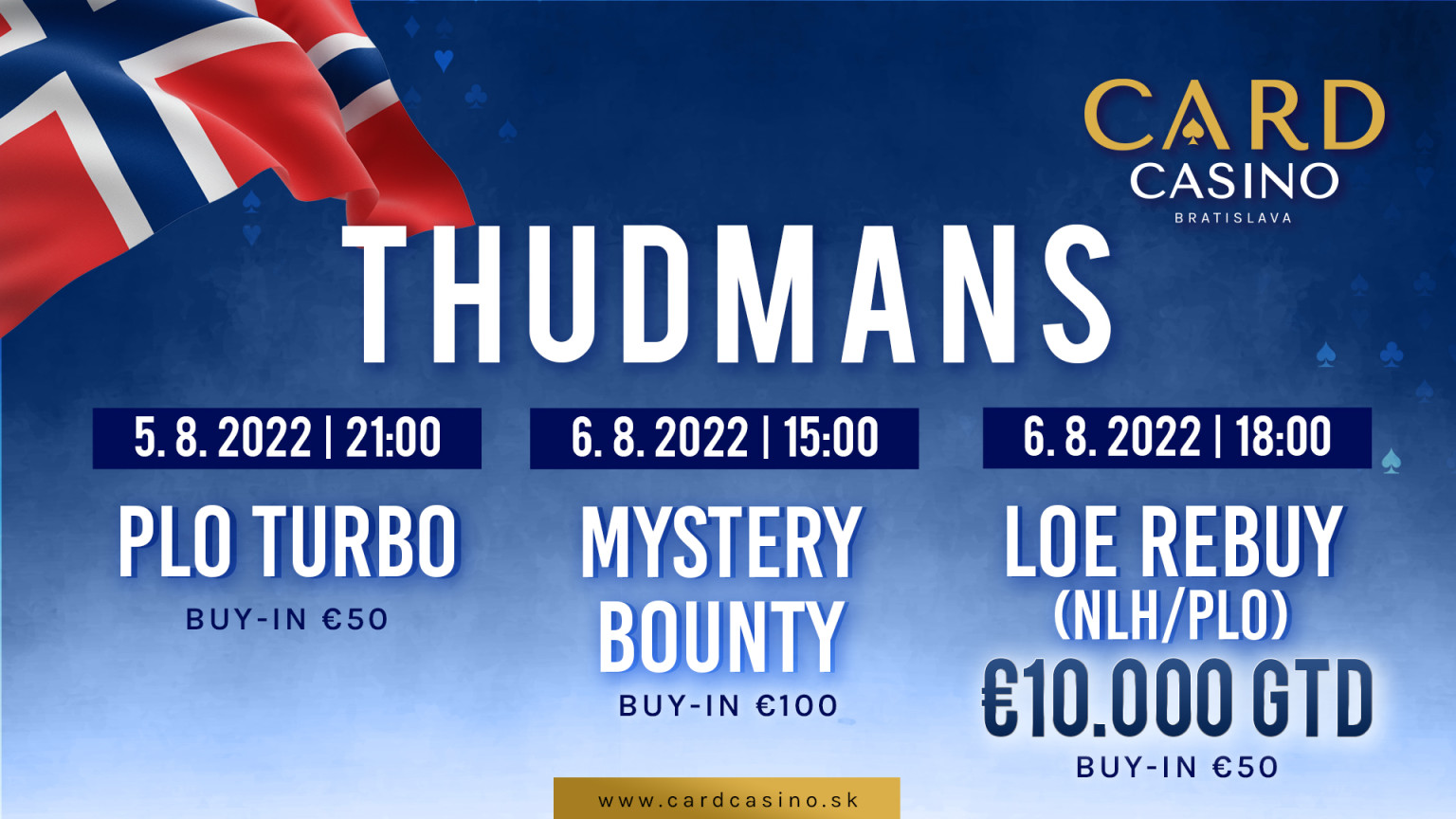 A whiff of the North at Card Casino. Norwegian Poker School brings interesting tournaments
More and more attractive tournaments. This is the present and the future at Card Casino Bratislava. At the beginning of August, players can look forward to an interesting experience brought to Slovakia by the Norwegian poker stop under the Thudmans brand.
During Friday and Saturday, August 5 and 6, players will have an unusual confrontation with the Norwegian poker school. On the schedule are the following tournaments:
As part of a partnership agreement with the Norwegian side, the €225 buy-in main event, the Thudmans Invitational, will be held behind closed doors. The Thudmunds.
However, the other three events are open to all.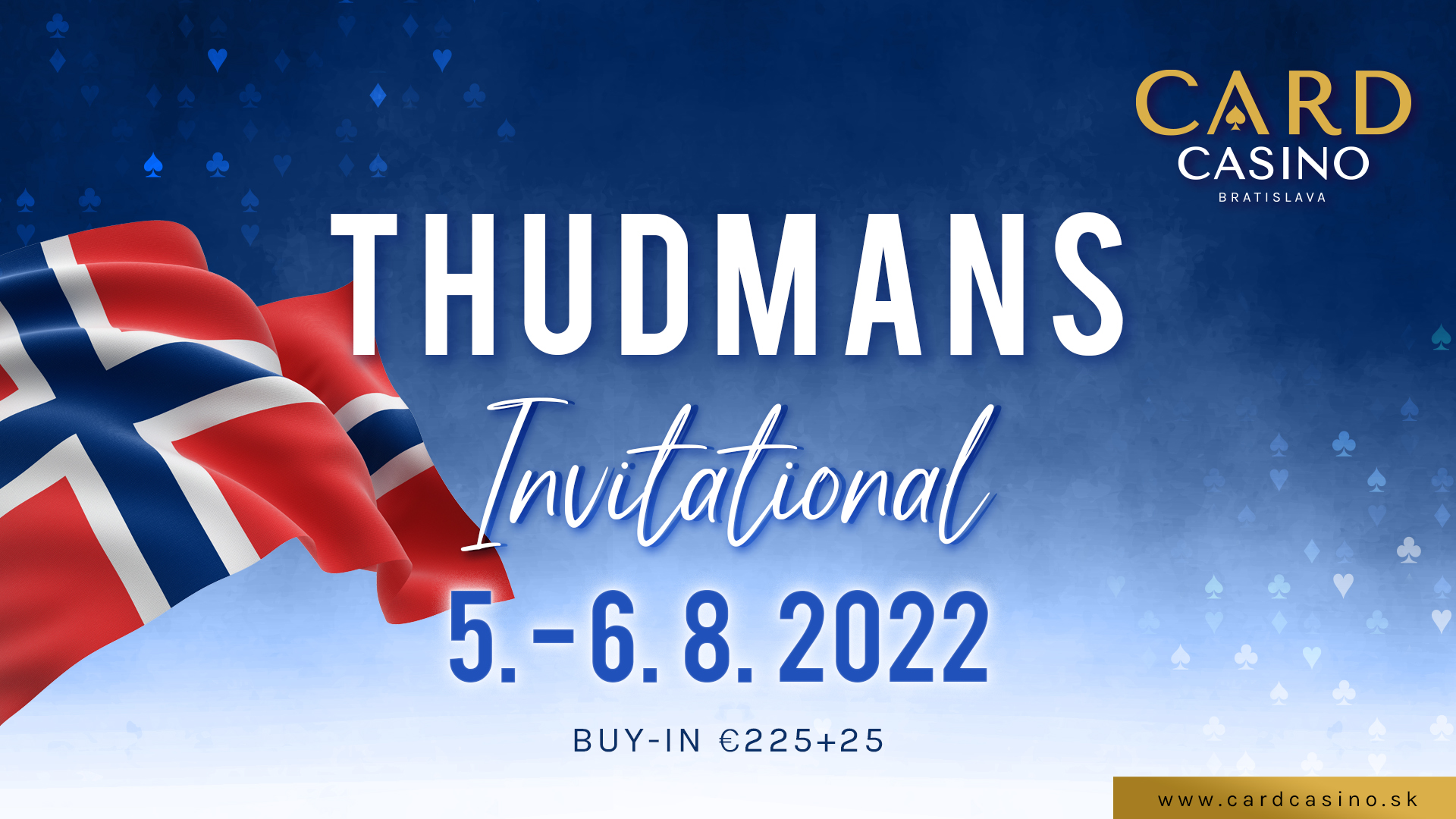 On Friday, August 5, players can play the PLO Turbo tournament with a buy-in of €50 and a 9:00 pm start. Players can expect a stack of 20,000 chips and 20-minute blinds to start. Two more tournaments are on the schedule on Saturday. The Thudmans Mystery Bounty kicks off at 15:00 with a buy-in of €90+€10. Please note, registration will only be open for 6 levels, so until 17:00.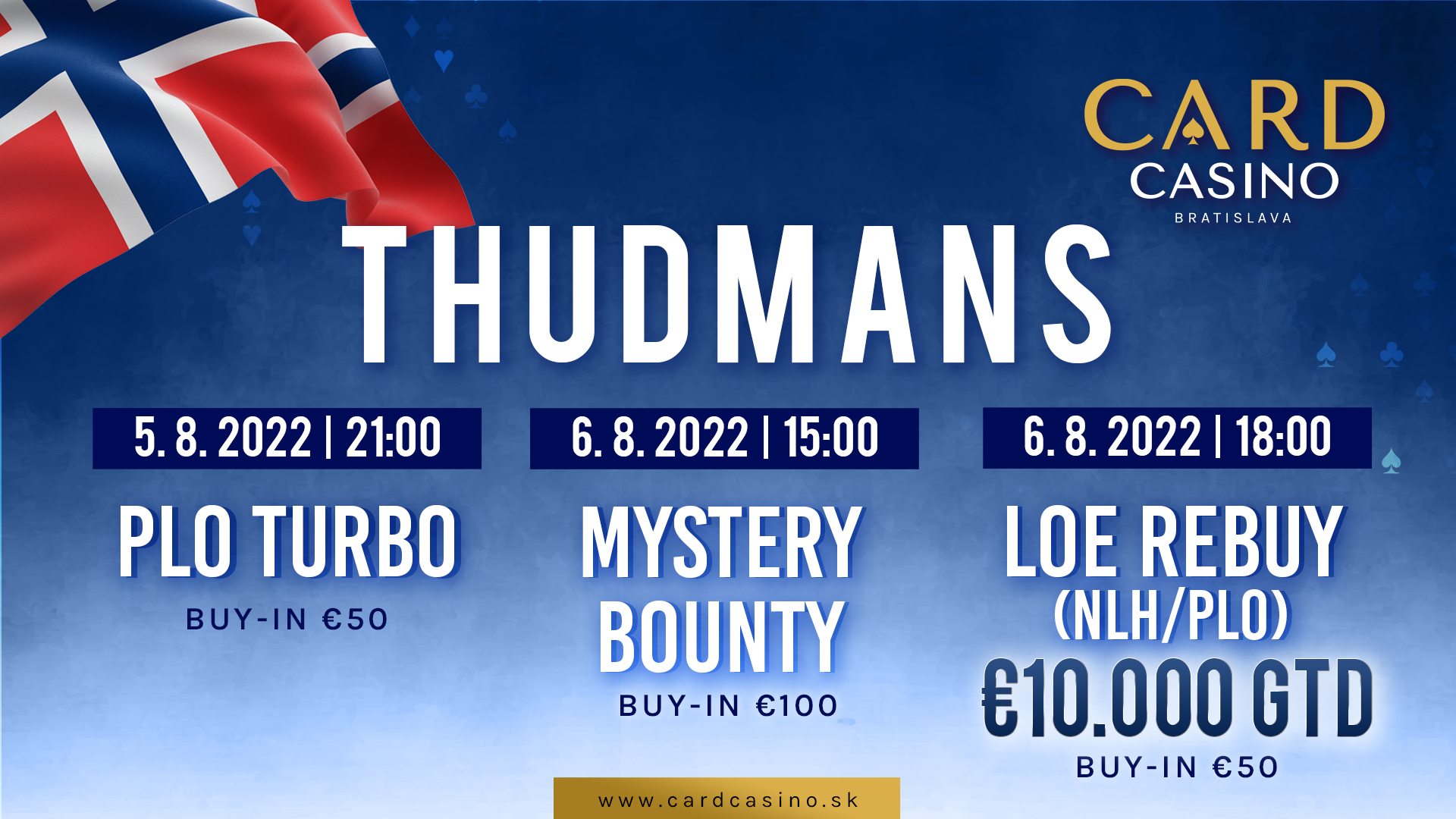 At 18:00, the final tournament of the Norwegian mini poker series, Thudmans LOE Rebuy, starts, combining No Limit Holdem and Pot Limit Omaha. Buy-in to the tournament is €50, guarantee €10,000.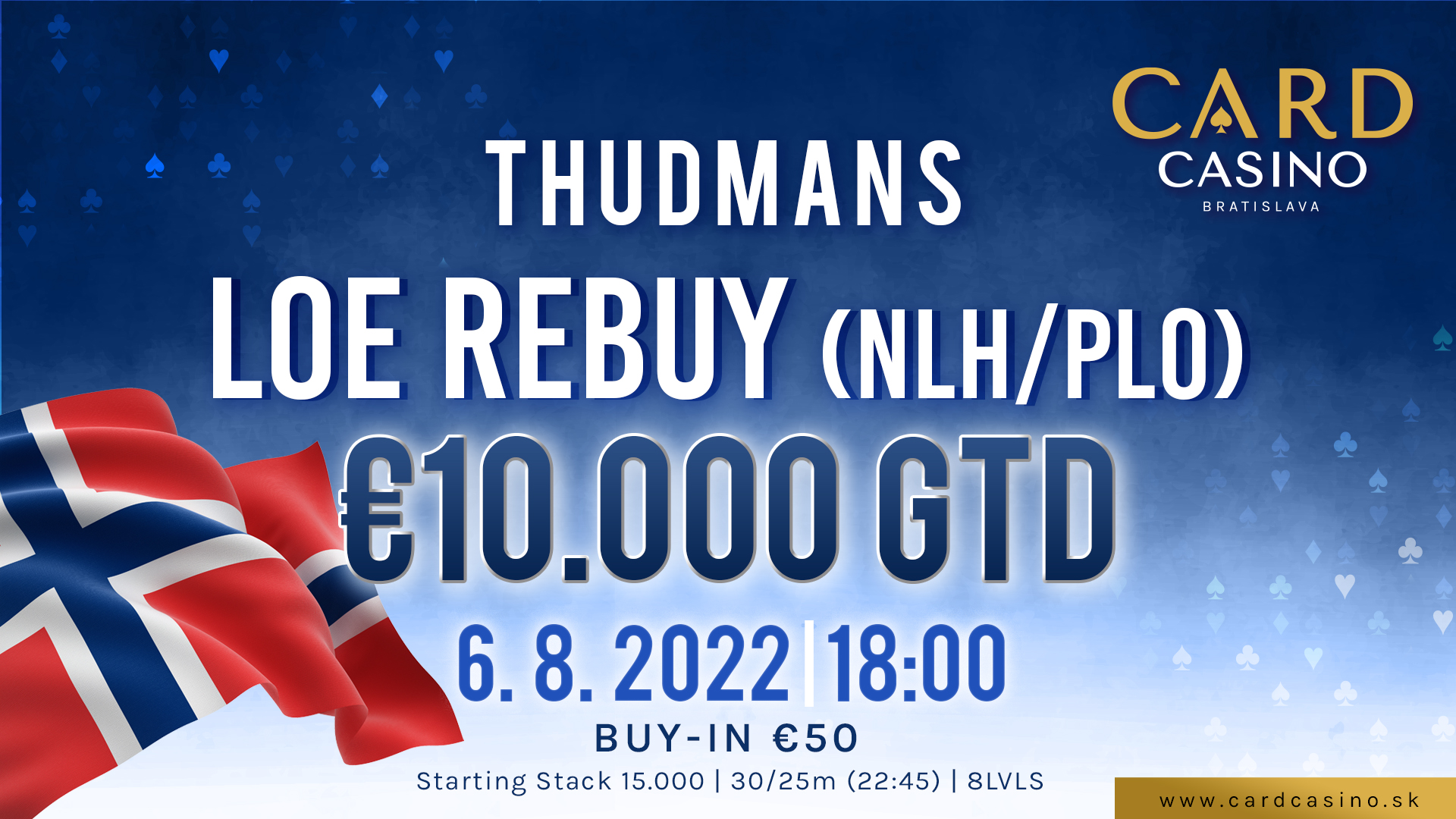 Players can also look forward to the regular rich Tombola during this weekend, of course there is always a catering service in the Card Restaurant.
Further details about the upcoming event can also be found on the website www.cardcasino.sk, on the casinos' social networks or with our floors directly in the poker room.