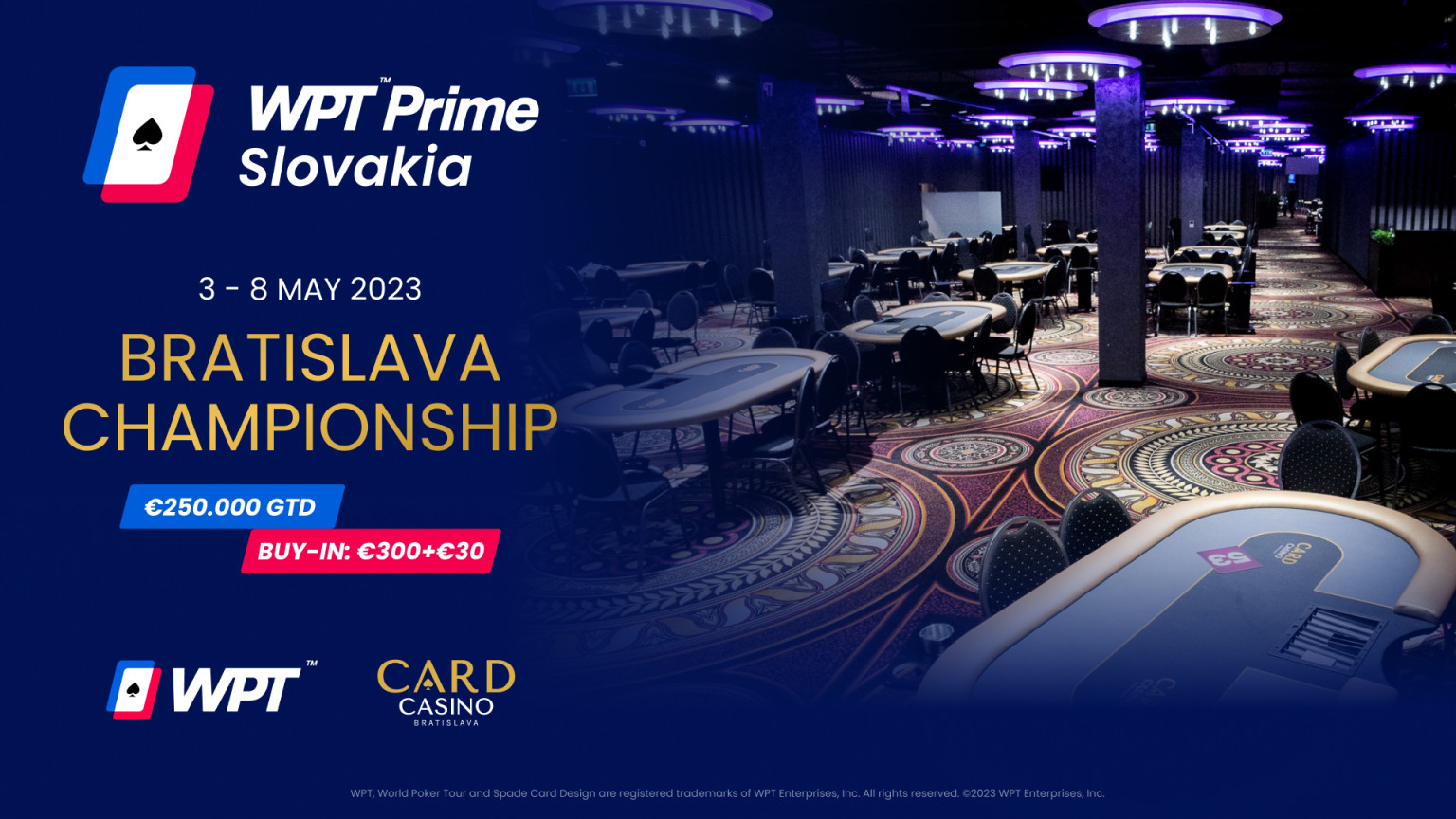 Appetizer before the Main Event. WPT kicks off with €250,000 BRATISLAVA CHAMPIONSHIP
The beginning of May at Card Casino Bratislava will be a world-class poker event, which will be taken care of by the WPT - World Poker Tour festival. Players can look forward to a number of attractive tournaments, including the WPT Bratislava Championship.
We can't predict who will be the champion of Bratislava's first major WPT-branded tournament, but what we can predict is that this tournament will also be one of the highlights of the poker spring in Cardo.
The WPT Bratislava Championship action kicks off on Wednesday, May 3. The Satellit for a minimum of 10 tournament tickets will be played first at 14:00, followed by the Main Event starting at 18:00 with DAY 1A.
The buy-in to the tournament is set at €300+€30, the guarantee for the first WPT event in Bratislava is a beautiful €250,000. A stack of 50,000 chips will be waiting for players at the start, with blinds changing after 30 minutes. At the end of the 14th level, the tournament clock will stop and all players still in the game will advance.
The initial fligths and subsequent playing days will have the following schedule:
DAY 1 Wednesday , 3.5. at 18:00
DAY 1B Thursday , 4.5. at 18:00
DAY 1C Friday , 5.5. at 13:00
DAY 1D Friday , 5.5. at 18:00
DAY 1E Saturday , 6.5. at 12:00
DAY 1F Saturday , 6.5. at 18:00
DAY 1G HYPERTURBO , Sunday, 7.5. at 11:00
DAY 2 (CLOSED) Sunday , 7.5. at 15:00
FINAL DAY Monday, 8.5. at 14:00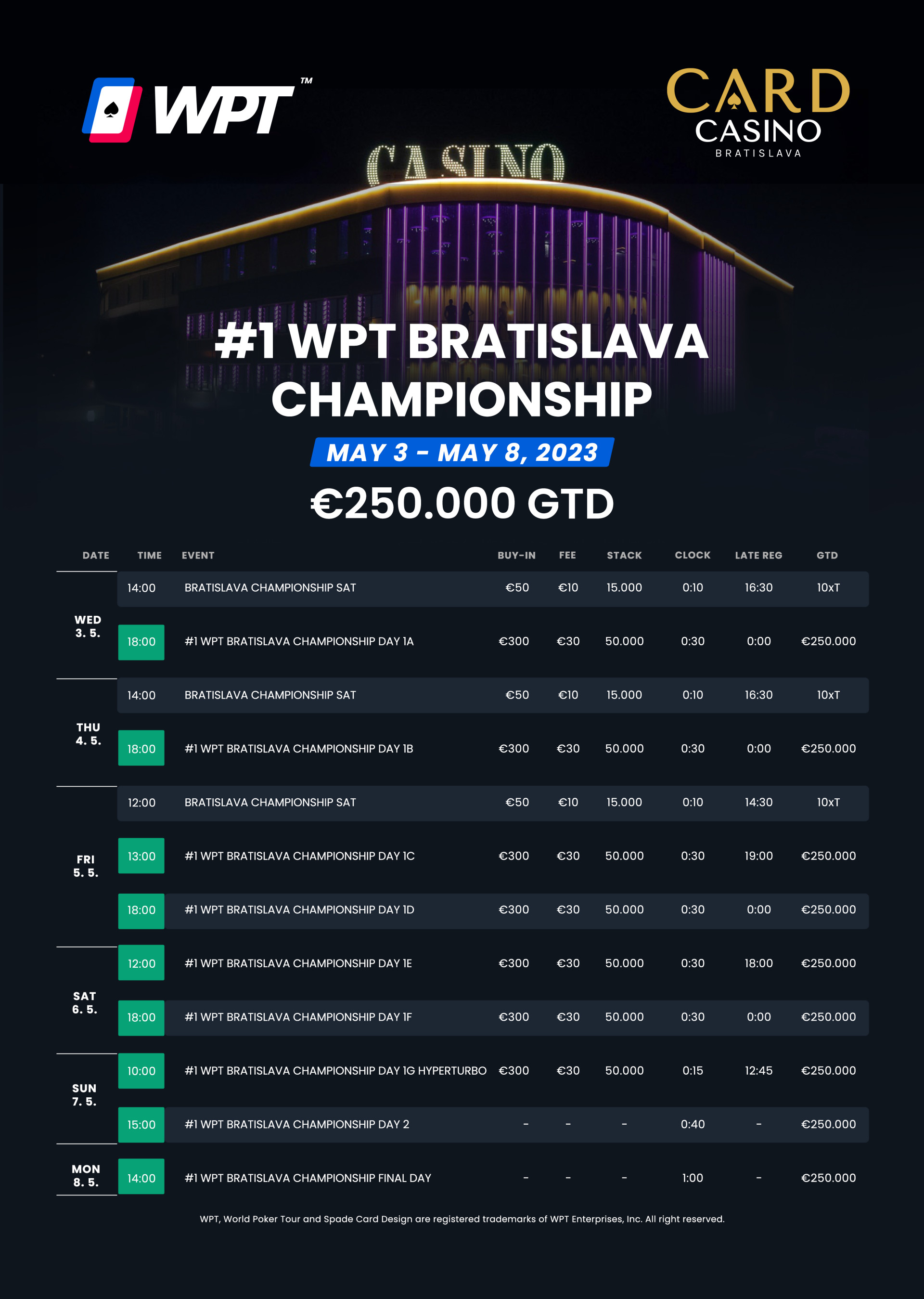 For full information on the WPT Bratislava Championship schedule and flights, please visit www.cardcasino.sk, as well as the full WPT Bratislava Festival schedule on the Card Casino Bratislava website.