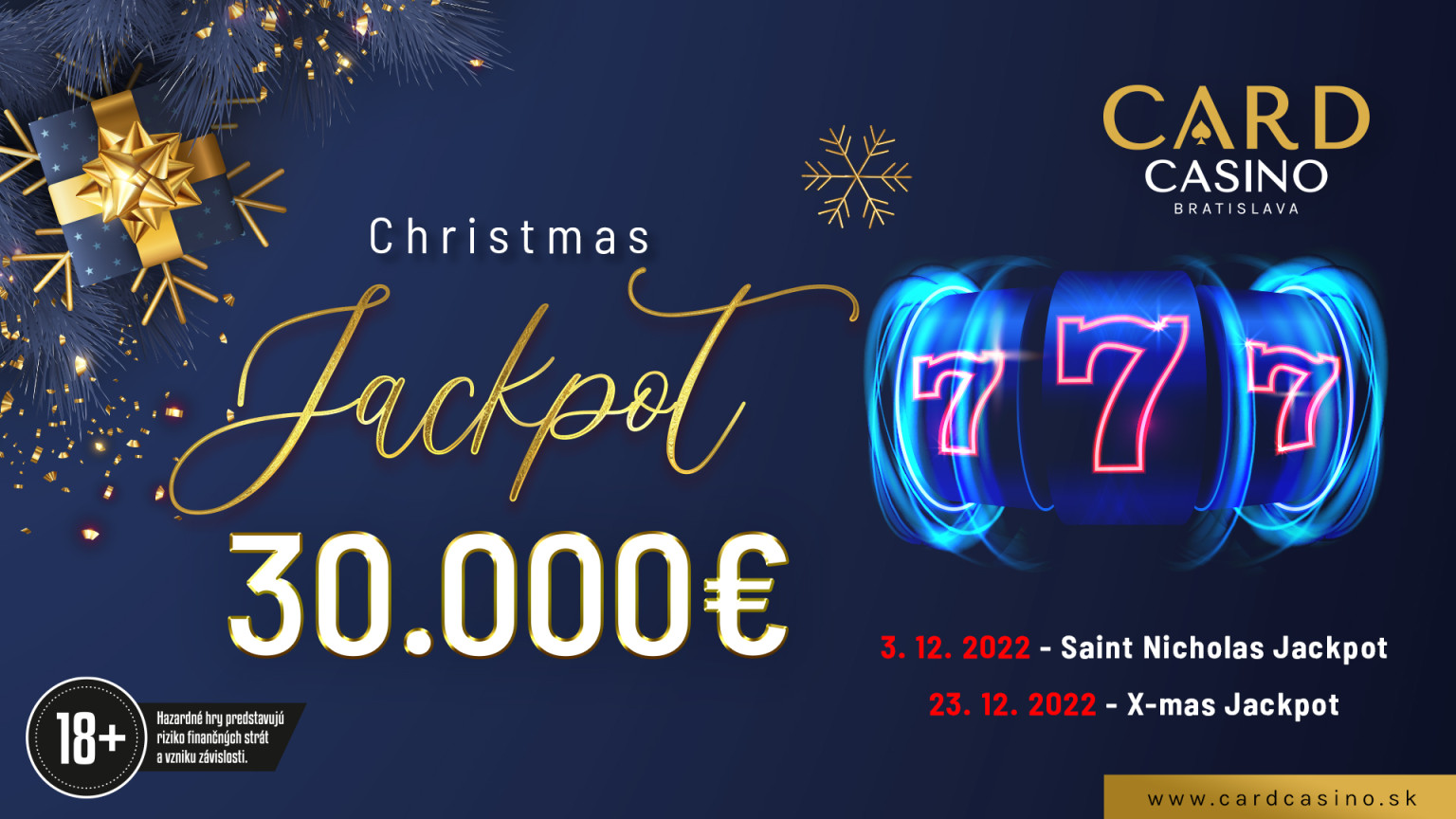 Christmas JACKPOT 30.000€ at December
Generosity will be synonymous with December in Slovakia's largest casino. Jackpots CARD, Gold, Silver, Bronze and Happy Hour will bring winnings.
The Happy Hour prizes will fall every day from 14:00 to 23:59 in the amounts of €50, €100 or €500. The one-time prize of €500 will fall only on Thursday, Friday, Saturday and Sunday.
The total happy hour amounts per day are
Monday 300€
Tuesday 300€
Wednesday 400€
Thursday 1000€
Friday 2000€
Saturday 2000€
Sunday 1000€
The prizes on the slots will be random and decided by a server with a random number generator. The condition is that the slot machine is currently active.
Of course, Christmas also includes a Christmas tree, which will not be missing in the Card Casino. Instead of decorative balls or lounges, however, it will be full of prizes! You will find 14 Christmas balls on it. The lucky guest will be able to choose one of them. Inside they will find a prize in the form of a game ticket or Lucky Chips.
Two special days with even bigger prizes await visitors during December. On Saturday, December 3, it's the automatic St. Nicholas jackpot, when up to 10 lucky winners will receive a prize of € 50.
There will be extra prizes for the Christmas tree 3x200€ during the St. Nicholas Special on Saturday 3.12. And since St. Nicholas in the casino brings presents to everyone, that is, to the good ones, but also to those who obeyed less, 500 pieces of special St. Nicholas surprise packages will be prepared for the guests. They will be distributed from 14:00 until they run out.
On Friday 23 December, five winners will be rewarded with up to €100.