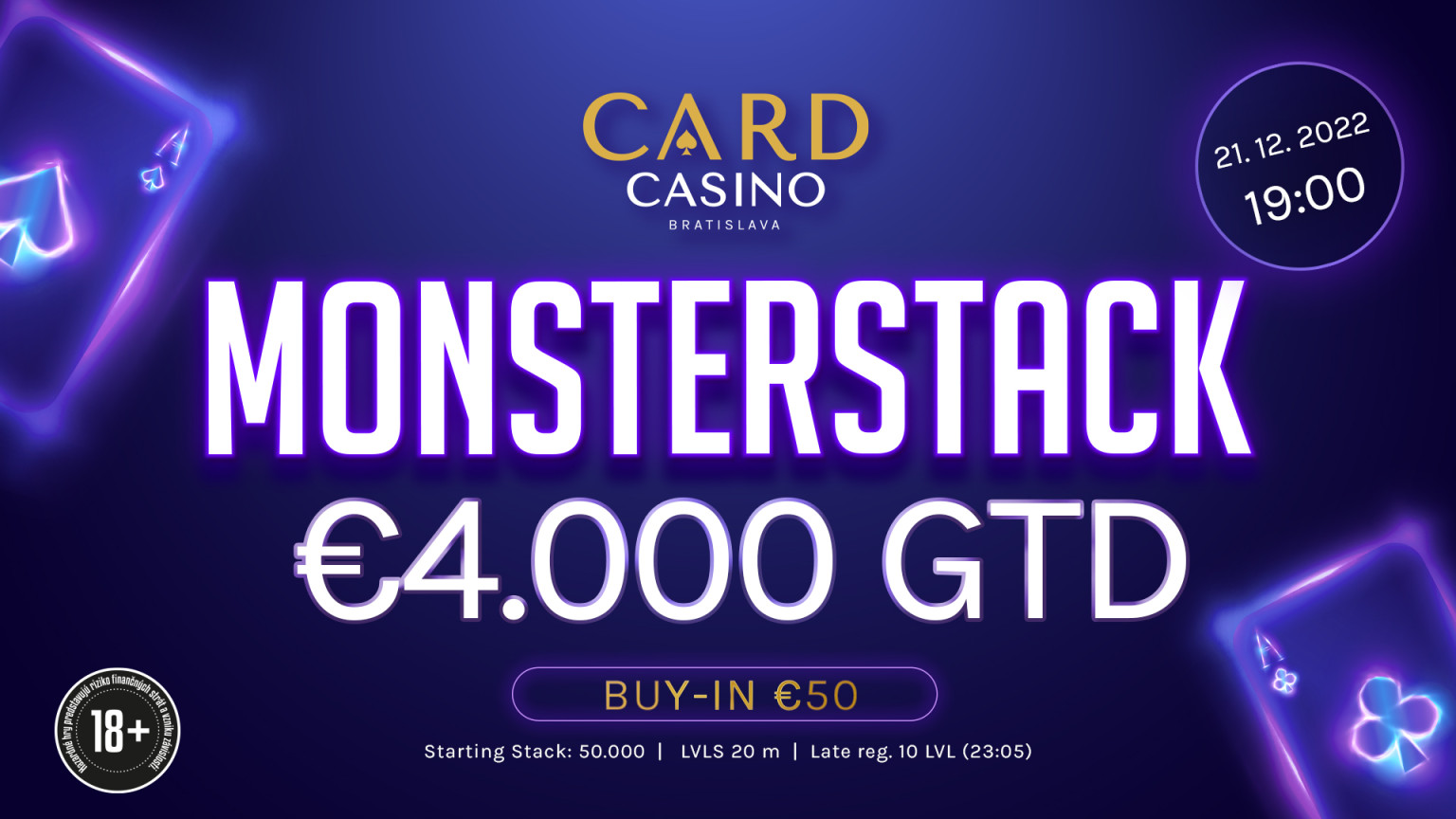 Come and enjoy pre-Christmas poker in your Card Casino
Christmas is just around the corner and the special festive Card Xmas tournament will culminate on Monday. However, those who still want to come to the biggest Slovak casino for poker tournaments have until Thursday, December 22nd.
What all will be played?
Wednesday, December 21 will feature a €50 buy-in, €4,000 GTD Monsterstack tournament. The stack will be 50,000 chips, with levels changing after 20 minutes.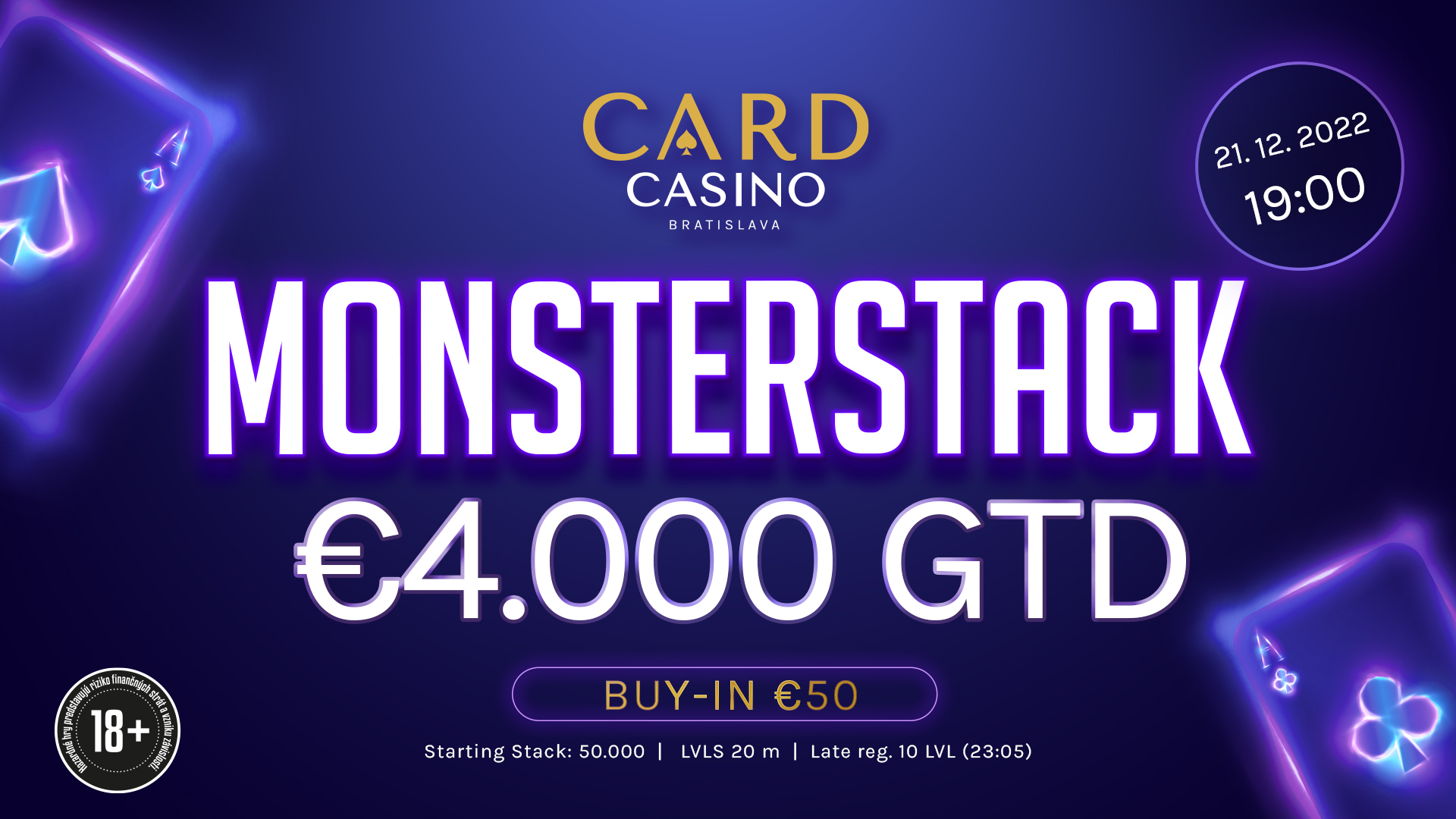 The last pre-Christmas tournament will be played on Thursday 22 December from 19:00. The Card Classic will be played with a buy-in of €40 and a €3,000 GTD. Who will be the winner of the last tournament before Christmas?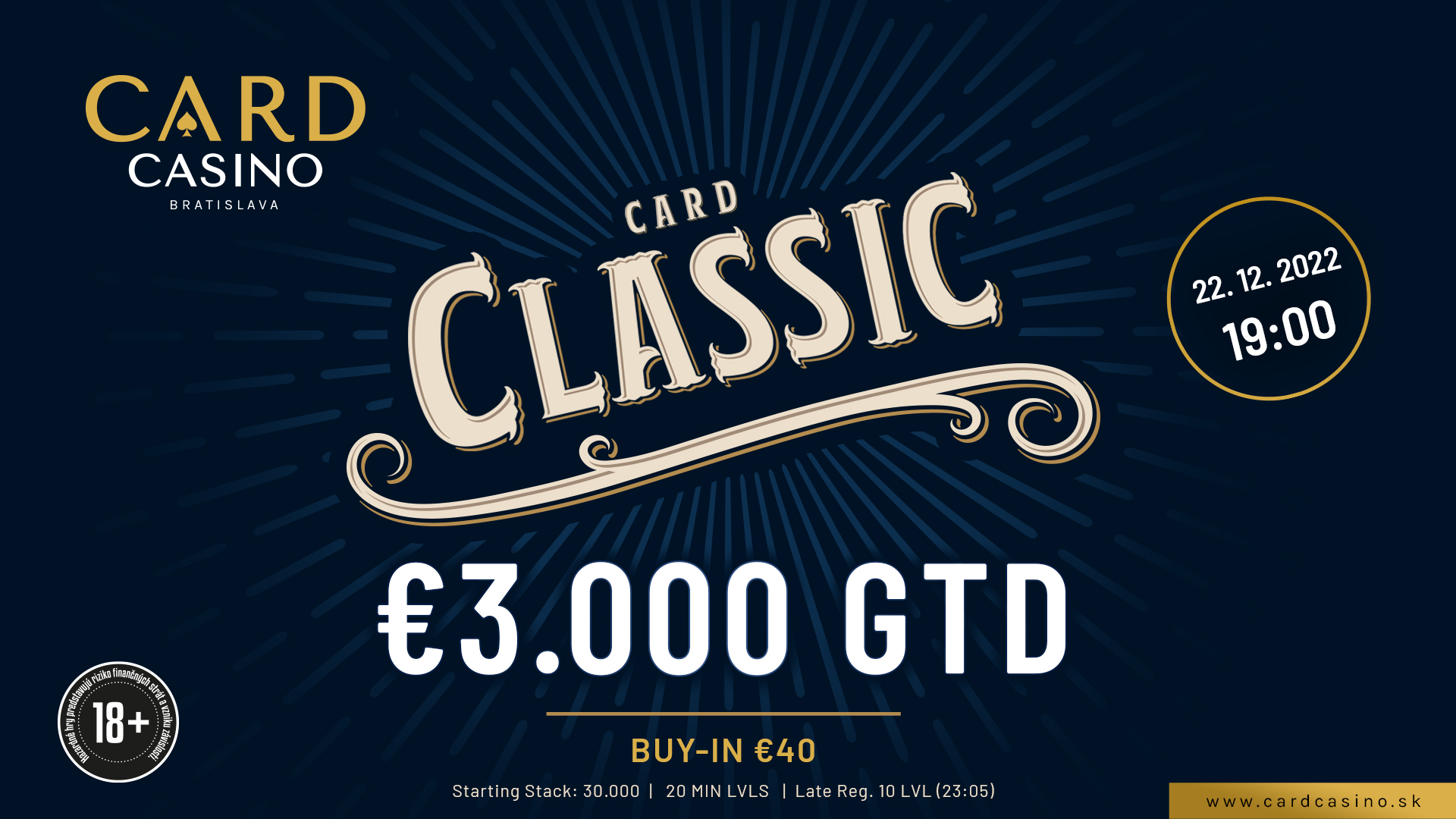 On Friday, December 23, the cash tables will be ready for players during the Cash Game Night, after which the gates of Card Casino Bratislava will close.
During the Christmas holidays we will rest on 24, 25 and 26 December.
The casino will then open on December 27, when the PLO Night tournament will be played.
All information about what's going on at Card Casino Bratislava can be found at www.cardcasino.sk and on our social networks.