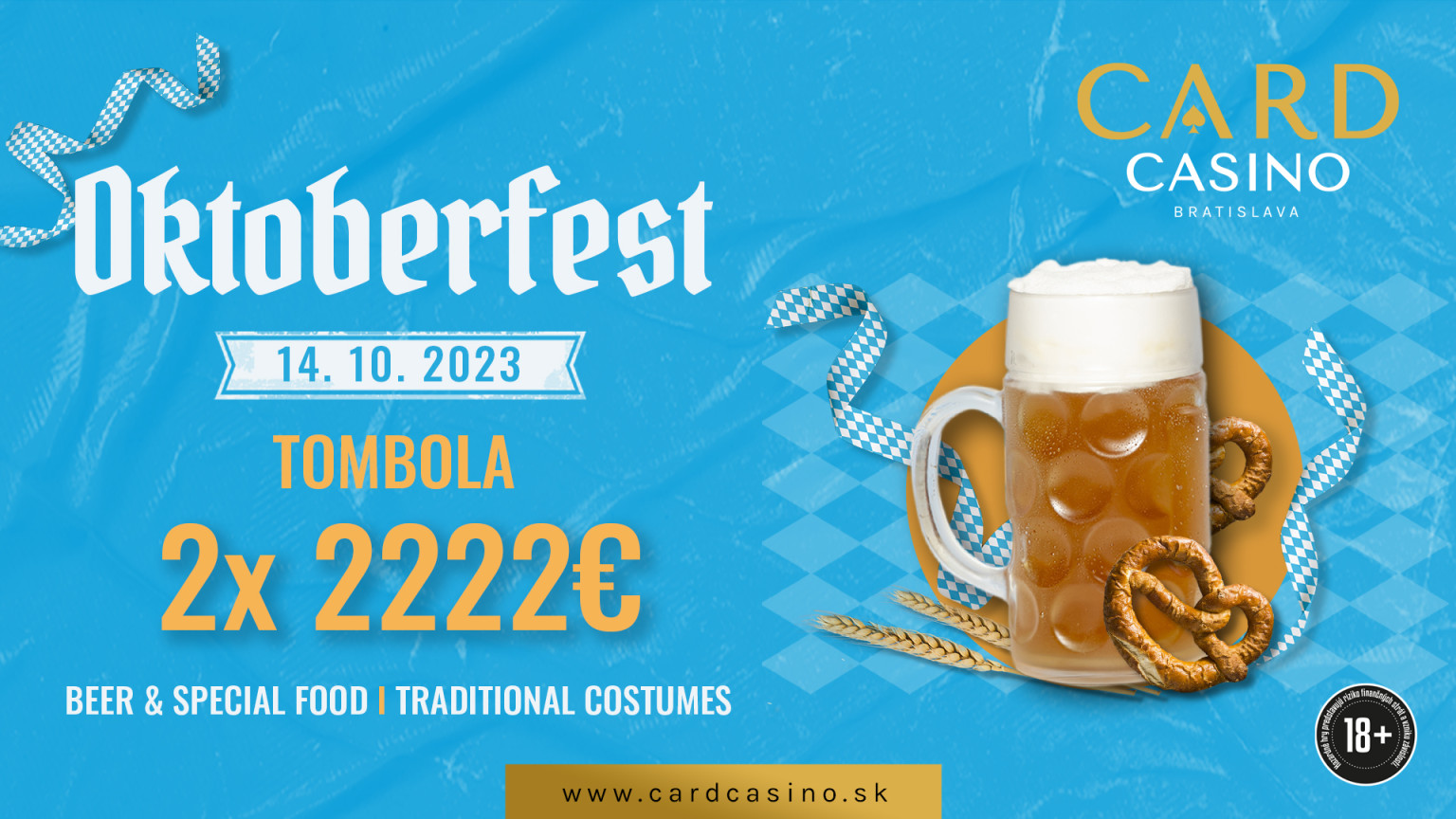 Come and enjoy the October fest at Card Casino with a great raffle
Kabaret
Live game
Automaty
October is the symbol of autumn. At least in Munich, Germany, the tenth month of the year is also associated with a celebration of food and drink. And you will soon be able to enjoy the atmosphere of the world-famous October Fest in the Card Casino Bratislava with great prizes.
Specially costumed Bavarian Lederhosen, wursts, pretzels, beer. Visitors can look forward to this and much more during the Oktober Fest, which starts on Saturday, October 14, in the premises of the largest Slovak casino.
In addition to gastronomic delights, visitors can also look forward to prizes in a generous raffle of 4.444€!
And how to get raffle tickets?
Every casino visitor who actively plays during the month of October will receive raffle tickets from the manager or at the cash desk. On the day of the October Fest itself, they will all be placed in the draw and the lucky ones will split the beautiful prizes.
After the raffle ends, the pool will be emptied so that it can then be filled again for the Halloween raffle, which will be part of the Halloween Party at the casino on Oct. 28. And the prizes? A whopping €6,666!
Great fun and great prizes. That's Card Casino Bratislava.