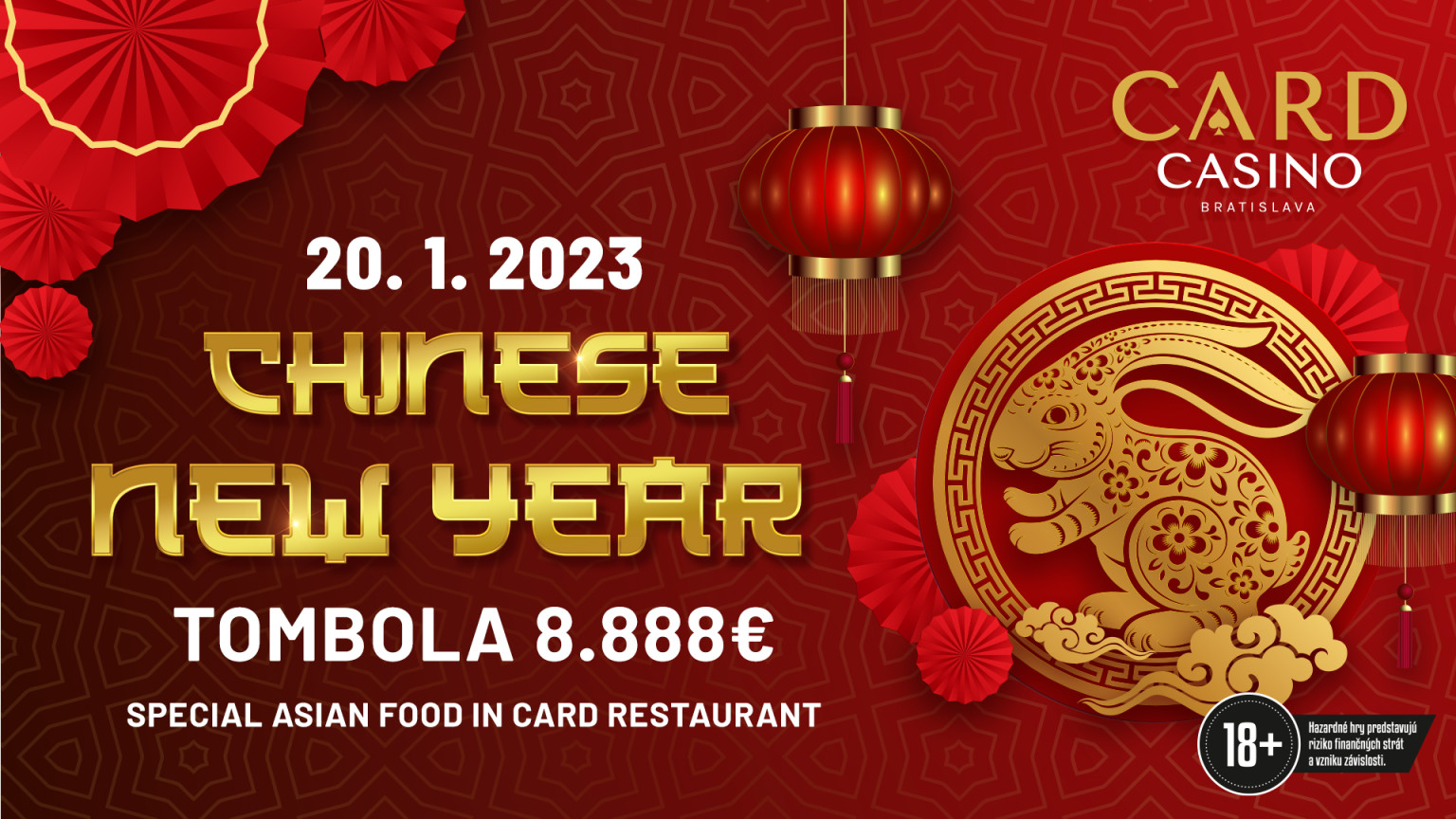 Come celebrate the Chinese New Year of the Rabbit with a fabulous raffle for 8.888€
The celebration of the European New Year is over. We enjoyed it in Card Casino Bratislava. However, in January we are going to have one more splendid celebration, namely the arrival of the Chinese New Year. The celebration will take place on 20 January, when we will welcome the Year of the Rabbit together.
According to the Chinese calendar, the Year of the Hare officially begins on 23 January, but the celebration is waiting for visitors in the largest Slovak casino three days earlier.
It will be accompanied by a celebration party full of unique delicacies from Chinese cuisine, as well as a generous raffle for 8.888€!
And what does the Year of the Rabbit, according to Chinese traditions, bring to people born under this sign?
A unique opportunity to develop in all spheres of life. While in the matter of career, the "Hares" will grow, gain more and more admiration and progress, in love they will long for things to develop further. For obviously something is not working as expected. A crucial encounter comes without warning and can change the love story completely. Simply time will sign on that people born under the sign of the Rabbit will long for change.
Whether that will happen, we don't know. From past years, people born under the sign of the Hare are, for example, the years 1939, 1951, 1963, 1975, 1987, 1999.
Whether the forecasts come true or not, we firmly believe that you will enjoy the Chinese New Year celebration with the raffle of 8.888€ and the great food at Card Restaurant.