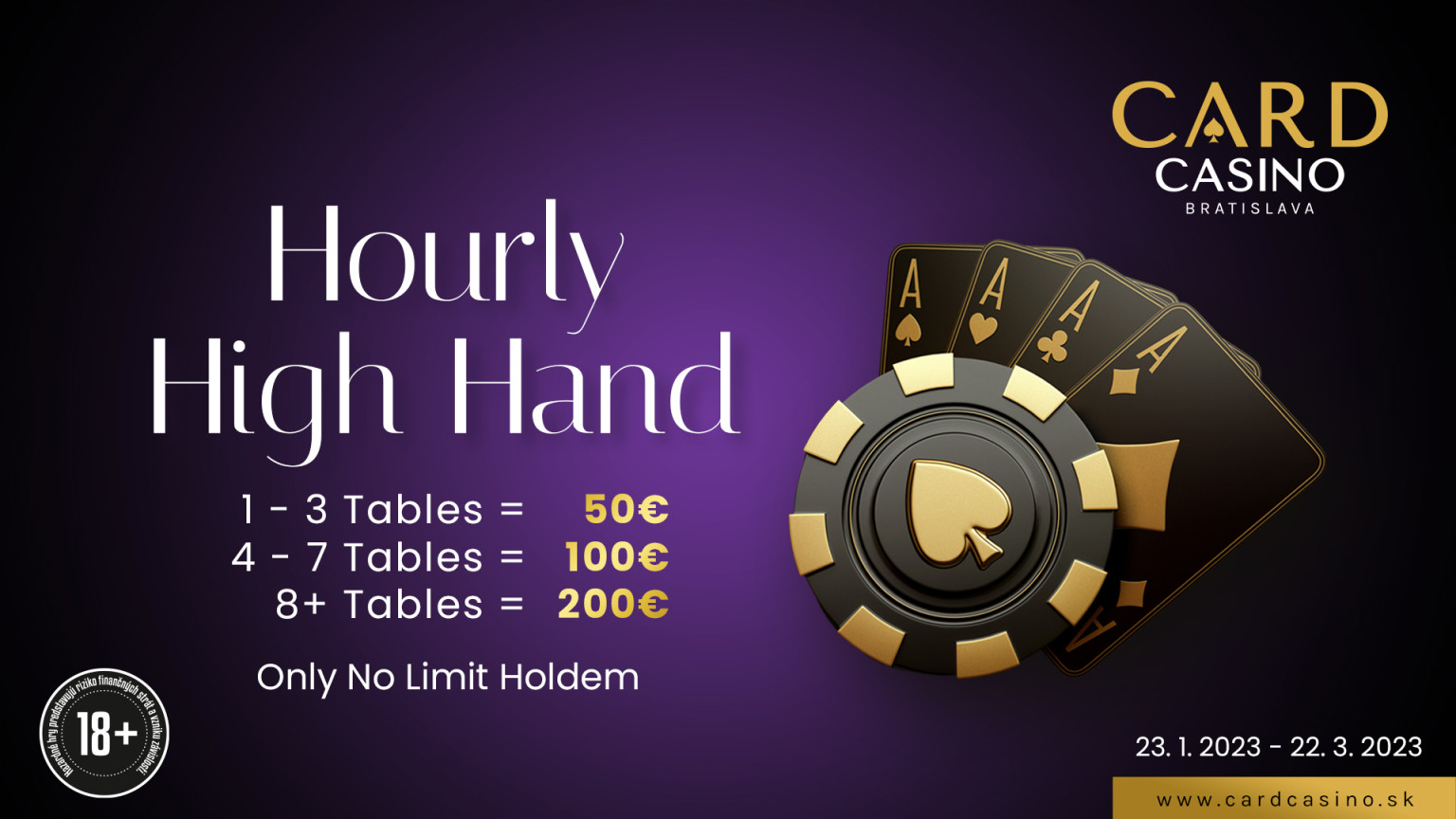 Come for an hourly reward of €50 or more as part of the High Hand bonus
Cash game players, pay attention. Starting on January 23, there is a promotion that will benefit all poker lovers who play cash game. What is it?
Card Casino Bratislava boasts not only great tournaments, but also interesting cash promotions. From Jan. 23 to March 22, the Hourly High Hand Bonus is ready for players.
Where does it lie?
For every WHOLE hour played, the player with the highest hand for that hour becomes the owner of a €50 bonus. The Floor will always hand it to him at the full hour.To receive the bonus, a player must use BOTH cards from their hand to make the best hand and the minimum number of active players at the table at any given time is 5.
With four active tables, the hourly High Hand increases to €100, with 8 active tables it even increases to €200! The condition of five active players at each table remains.
The Hourly High Hand jackpot is created on all tables from a pot that reaches a minimum of €20. At this amount, €1 is set aside. From a pot that exceeds €50, €2 will be deposited into the bonus. The Hourly High Hand bonus is only active in cash games where No Limit Holdem is played.
All information not only about the cache event, but also the tournament schedule and upcoming events can be found at www.cardcasino.sk or by contacting our staff: +421 904 943 208.