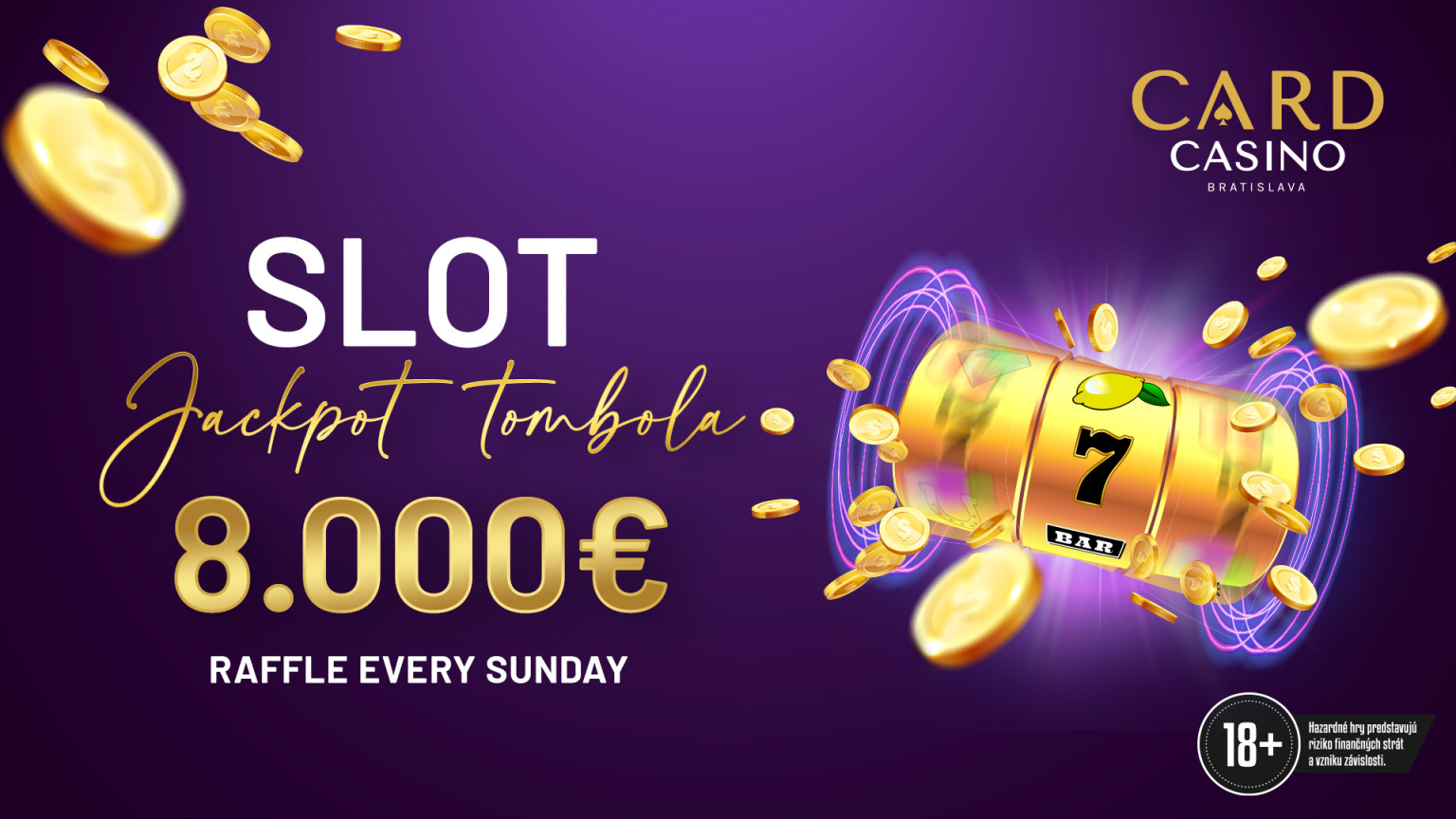 February full of money. Slot Jackpot raffle contains games for 8000EUR!
Even in the shortest month of the year, the management of Card Casino Bratislava prepared a lot of interesting events, which are associated with luscious rewards.
Enjoy the month of February, also because of Slot Jackpot raffle!
Prizes worth a total of EUR 2,000 are drawn every Sunday, and players will receive a total of EUR 8,000 in a special raffle.
All Card, Gold, Silver, Bronze Jackpot winners and Happy Hour Jackpot winners of 500 EUR will be entered into the Slot raffle. Everyone gets one raffle ticket.
Prizes in the form of game credits totaling EUR 8,000 are prepared in the raffle, drawn every Sunday (5.2., 12.2., 19.2., 26.2.)
Prizes in the slot jackpot raffle are as follows
1. 500€ Tiket na hru
2. 500€ Tiket na hru
3. 500€ Tiket na hru
4. 500€ Tiket na hru
You can find all the informations, not only about the Slot jackpot raffle, but also about other events at Card Casino Bratislava at www.cardcasino.sk, at our social networks and also by asking our staff in the biggest casino in Slovakia