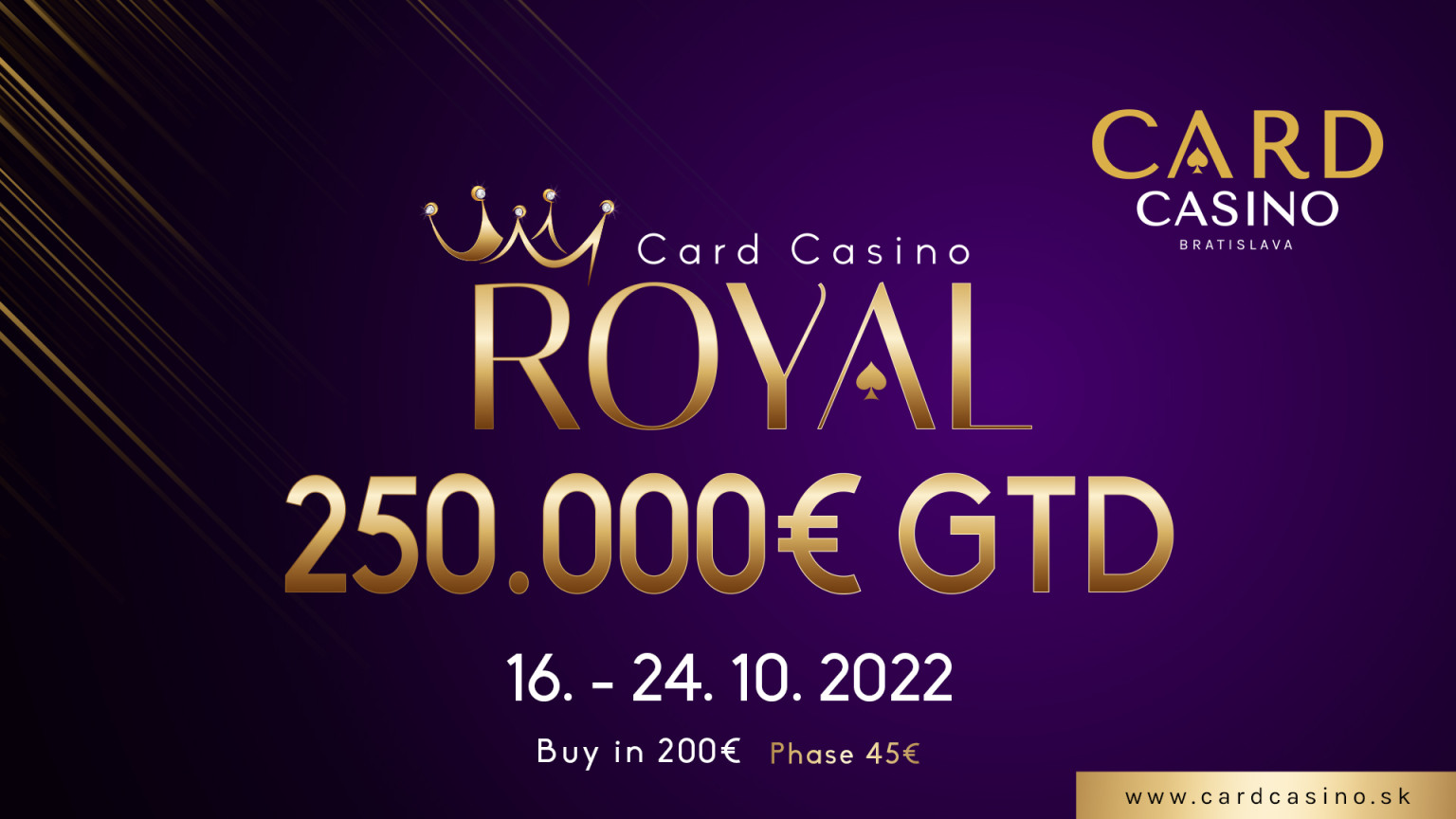 Get ready for a unique tournament. The €250,000 GTD Card Casino ROYAL will be played in October
Slovakia's largest casino - Card Casino Bratislava - is preparing a number of great poker promotions and events for the rest of the year. One of them will be played in the second half of October.
In September, Card Casino hosts the On the Bubble cash festival, and in the second half of the ninth month of the year, the Spanish Vamos Poker Tour stops with a €400,000 GTD.
In early October, players can look forward to the return of the ETOP Omaha Festival as well as the GRAND PRIX tournament, both with a €100,000 guarantee.
And from October 16 to 24, players can look forward to an exceptional tournament with a great structure and an awesome guarantee - the Card Casino ROYAL €250,000 GTD!
The opening days will be dedicated to qualifying tournaments - the so-called PHASE tournaments with a buy-in of €45. Players have the chance to take advantage of a cheaper way to get into the main tournament, which has a buy-in set at €200. However, that's not all there is to the PHASE. The advantage of being able to jump into the tournament via qualifying is the fact that players who secure a bye will then enter the main event with the stack of chips that belonged to them after the PHASE ends. 20% of the players from qualifying will advance to the Main Event. The first day of play of the actual Card Casino ROYAL €250,000 GTD is scheduled for Wednesday, October 19 from 18:00. The buy-in is the aforementioned €200, and 30-minute levels will be played. 10% of players will advance to DAY 2.The same key applies for the following playing days, which will be eleven even with turbo and hyperturbo.
DAY 2 is scheduled for Sunday, October 23 (17:00), and the FINAL DAY will be played on Monday, October 24 from 16:00. The climax of the tournament will be accompanied by a LIVESTREAM broadcast.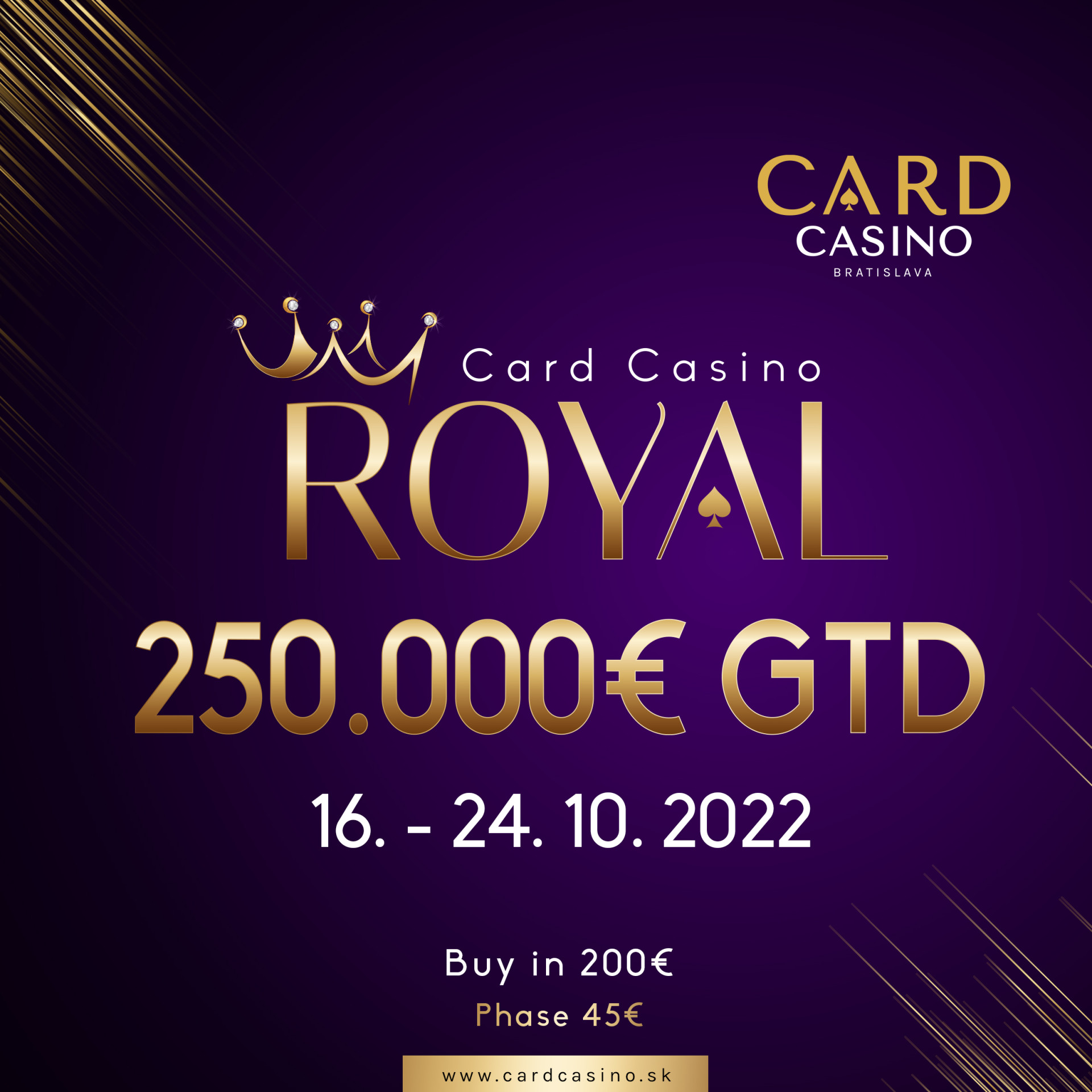 Exceptional tournament, great guarantee. This is the October Card Casino ROYAL €250,000 GTD.