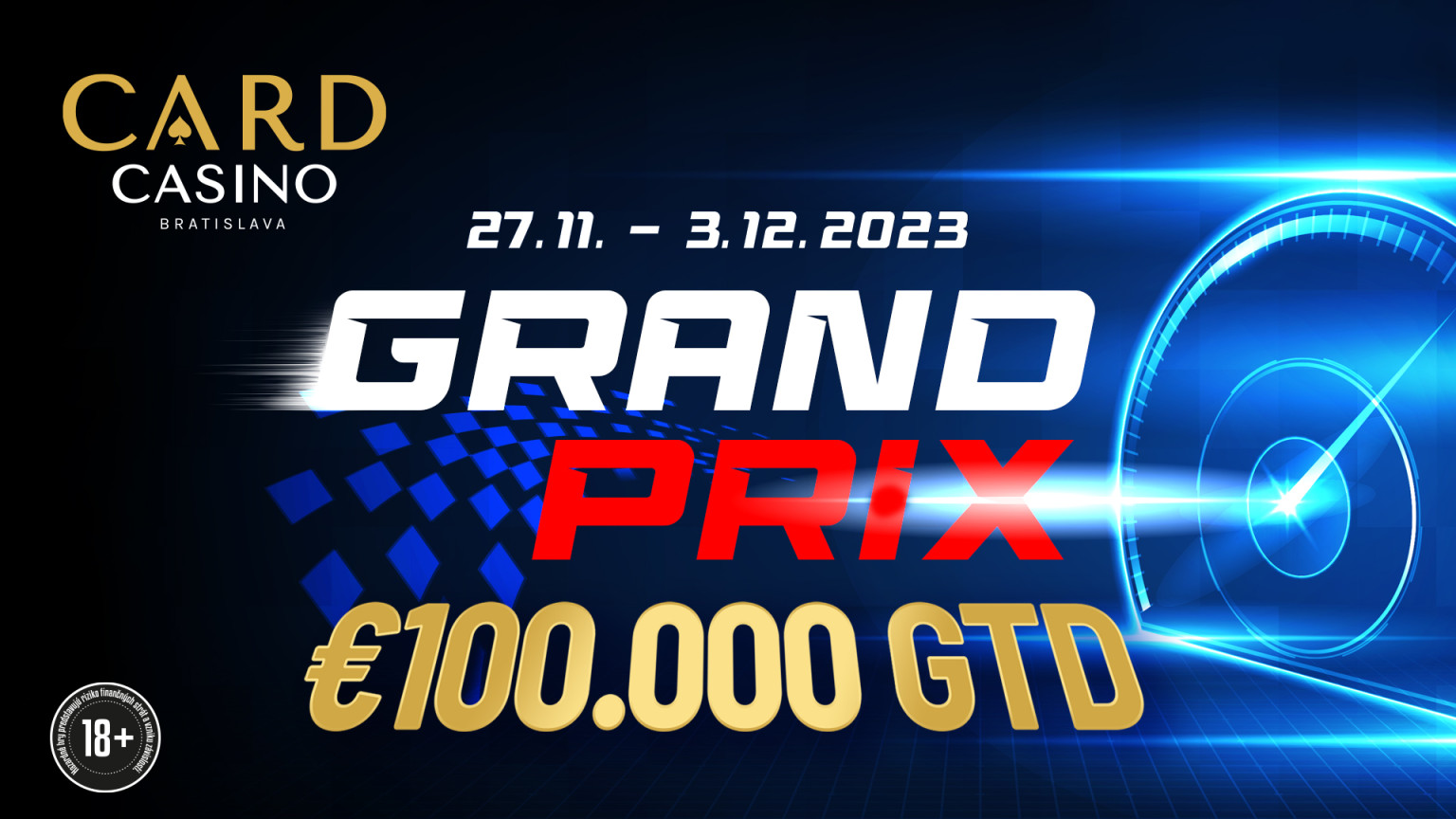 Six-figure tournaments are a regular feature at Card Casino Bratislava. Progressive enthusiasts have already become accustomed to the €100,000 GTD Grand Prix tournament series, which is set for another edition, starting in early December (28 November - 3 December).
The end of November and then the beginning of December will be extremely action-packed.
First, the Slovak National Championship of Poker will culminate with its €300,000 GTD FINAL DAY Main Event on Monday, November 27.
The Satellit for the Grand Prix will be played on Monday, followed by the DAY 1A Grand Prix on Tuesday 28 November.
The buy-in to the tournament is a reasonable €100, starting with 100,000 chips and 30-minute levels. The end of the opening fligh is scheduled when the last 10% of players are left in the game.
On the following days, the opening flights are played as follows:
Wednesday, 29 November at 18:00 DAY 1B
Thursday, 30 Nov at 18:00 DAY 1C
Friday, 1.12. at 15:00 DAY 1D
Friday, 1.12. at 20:00 DAY 1E
Saturday, 2.12. at 12:00 DAY 1F
Saturday, 2.12. at 17:00 DAY 1G
Saturday, 2.12. at 22:00 DAY 1H Turbo
Sunday, 3/12 at 11:00 DAY 1I Hyperturbo
Sunday, 3/12 at 13:30 DAY 1J FLIP&GO (8-HANDED)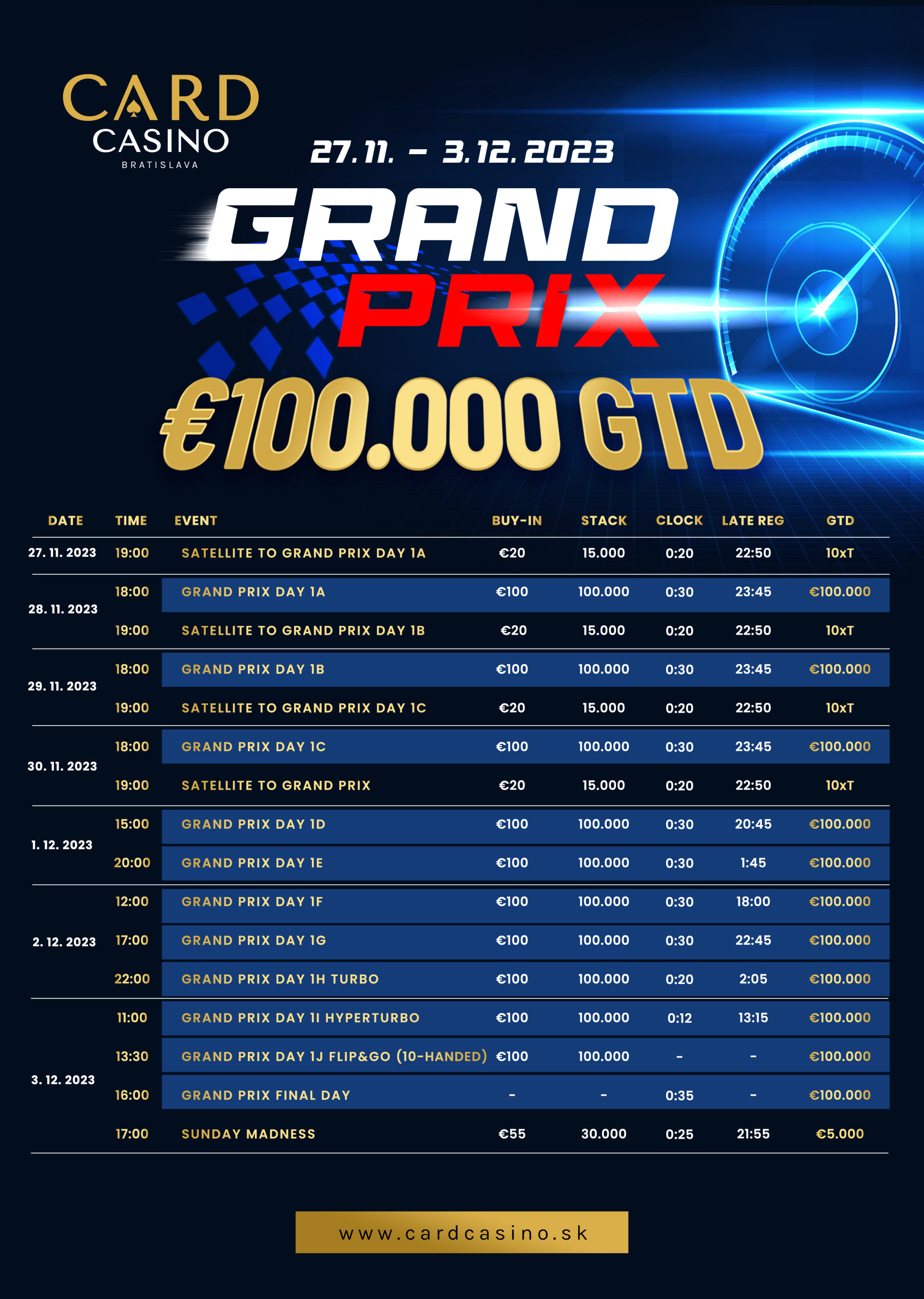 After the opening flights, the FINAL DAY will take place on Sunday 3 December from 16:00.
For all information on what's happening at the poker tables and other casino events, please visit www.cardcasino.sk or contact the staff of Slovakia's largest casino directly.