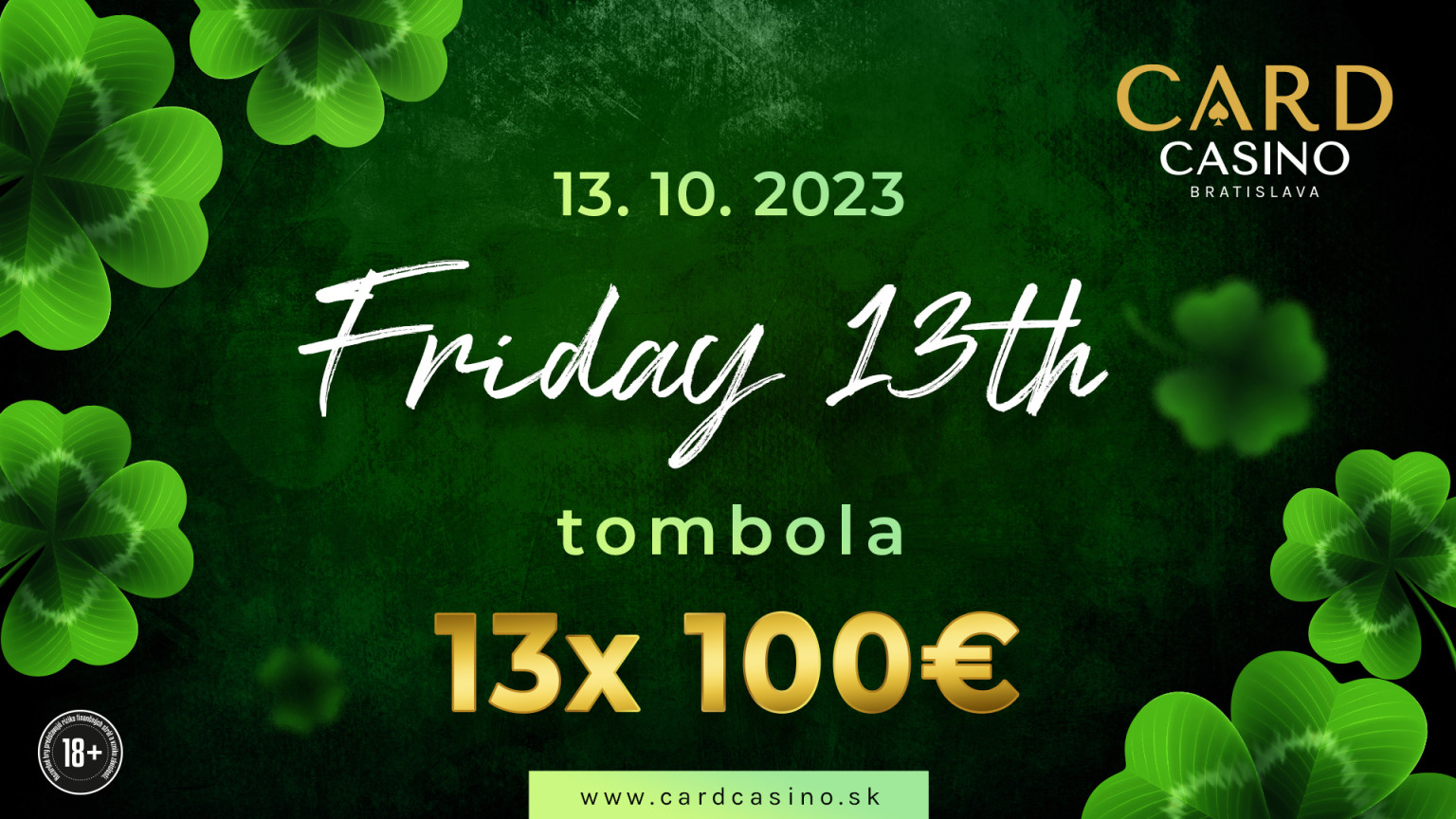 Happy Friday the 13th! Come and win 13x100€ in the raffle
Kabaret
Live game
Automaty
For someone it is an unfortunate, even terrifying day. For others, it's quite ordinary, and there are those who go "against the tide" and consider Friday the 13th as their lucky day. Whichever group you belong to, we have good news for you. This Friday the 13th will definitely be a lucky one for the visitors of Card Casino Bratislava.
Happy hour jackpots and various types of raffles are regular daily events that await visitors to the largest Slovak casino.
On Friday the thirteenth they will add another opportunity for a nice win. Up to thirteen guests will receive a € 100 reward during the evening.
Just come to Card Casino Bratislava, play actively and wait for your lucky moment. When else, if not on Friday the thirteenth.