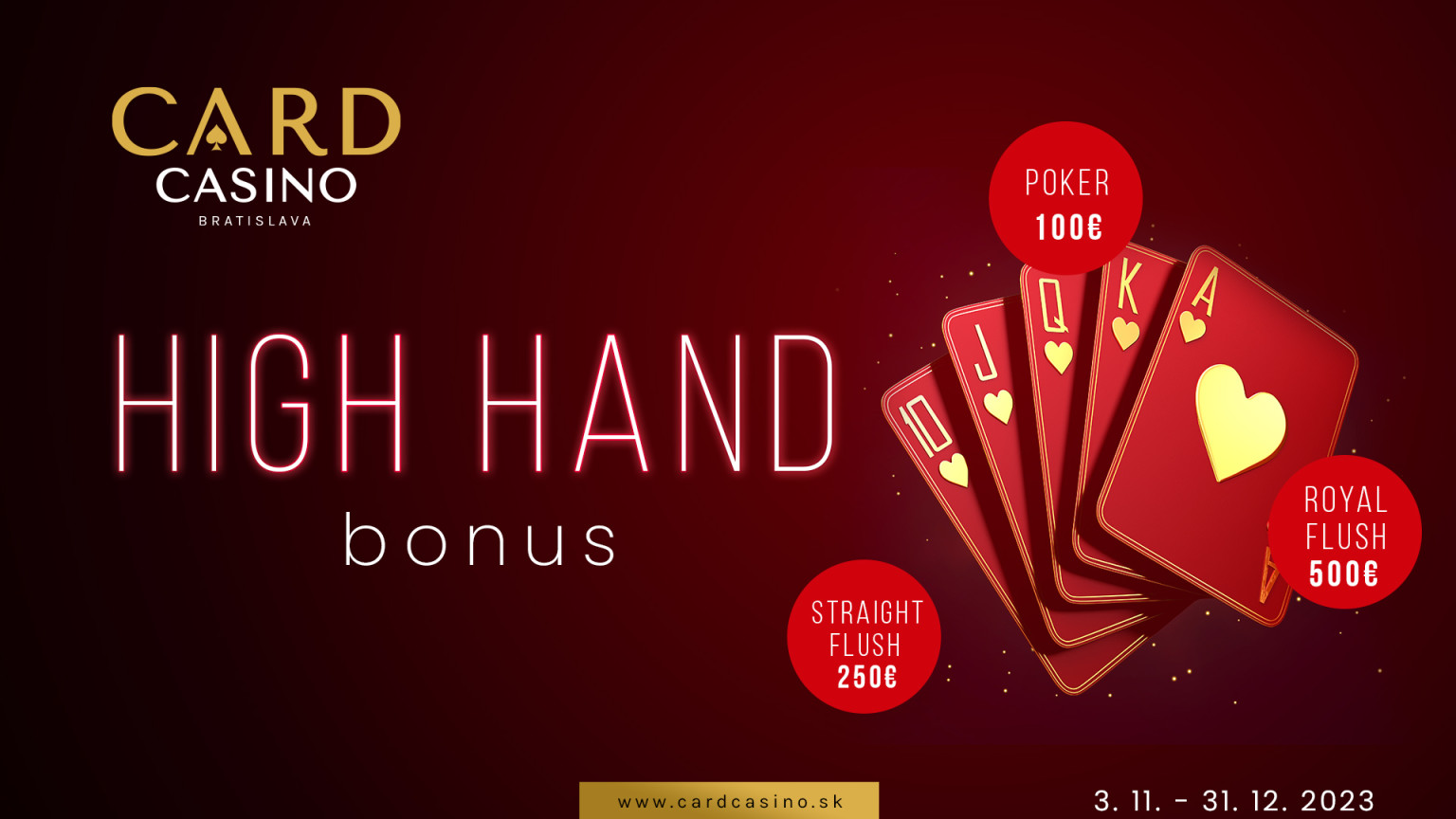 High Hand bonus on cash game can win hundreds of euros
Anyone who plays poker regularly or only occasionally knows that at Card Casino Bratislava you can sit down not only at the tournament tables, but also at the cash game tables. And it is the cash players who are rewarded with High Hand bonuses.
Basic limits, but also higher or exclusive high stakes. All this can be found at Card Casino Bratislava. It just depends on the difficulty and possibilities of the visitors who are looking for cash game action.
And the rewards? For example, those for High Hand.
Those who are lucky enough to hit one of the top combinations can look forward to a bonus of between €100 and €500. The condition is to use both cards that the player has under his hand and make the strongest possible combination with them with the cards from the board.
The rewards for the High Hand Bonus are as follows:
Poker = €100 (in lucky chips)
Straight Flush = €250 (in lucky chips)
Royal Flush = €500 (in lucky chips)
The High Hand bonus event starts on Friday, November 3 and runs until the end of 2023.
All information about what is happening at the poker tables, as well as other casino events, can be found at www.cardcasino.sk or directly at Card Casino Bratislava.