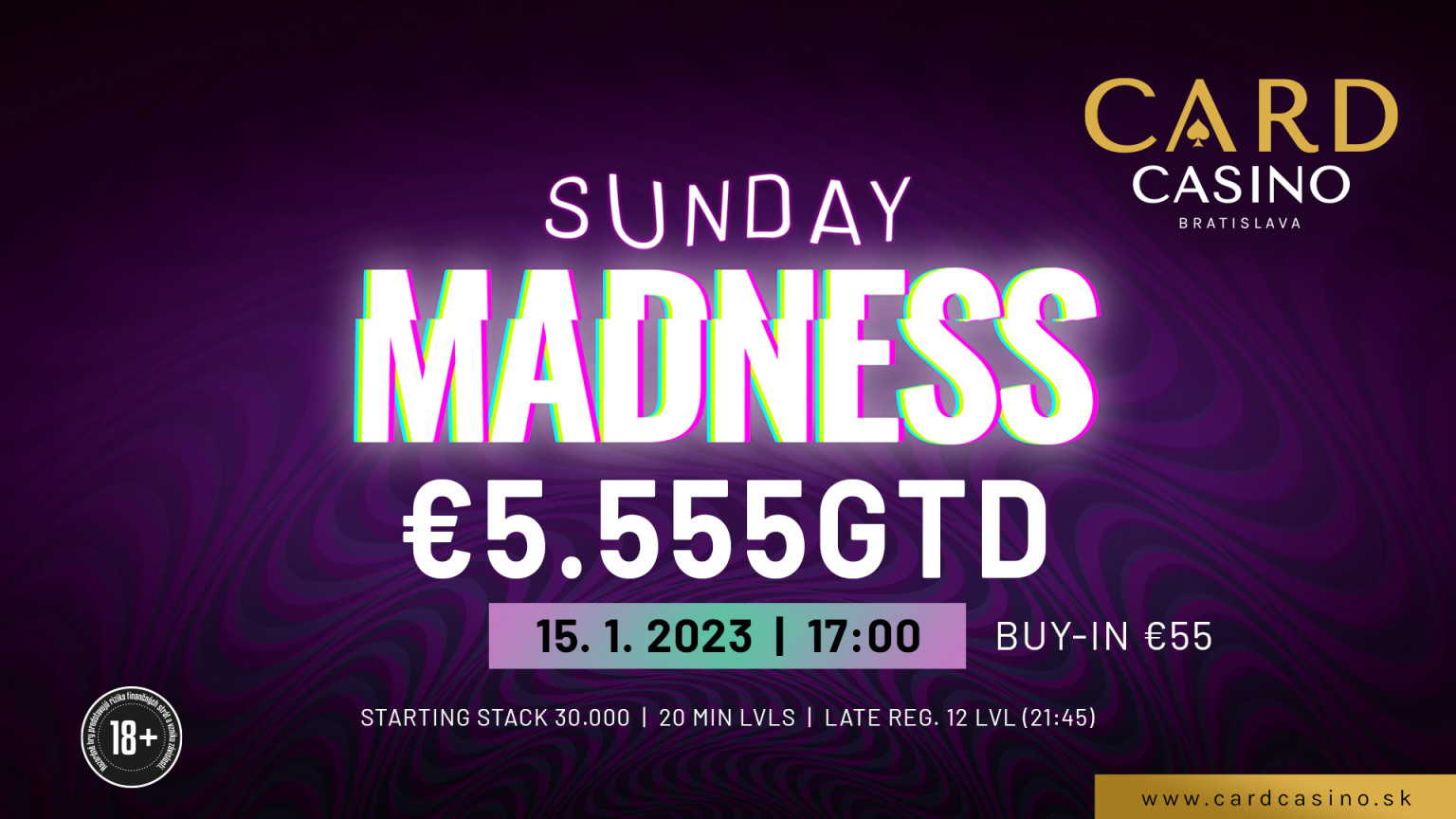 Highroller, Mystery Bounty or Big Stack Turbo. It's a week of great one-dayers
The Christmas holidays are officially over, the hectic routine of ordinary days is back. Those who would like to get rid of it and earn a decent income at the same time should definitely pay attention to these lines. After all, the biggest Slovak casino - Card Casino Bratislava - will be playing some great poker tournaments this week too. What can players look forward to?
After Monday's Cash Game Night, the tournament portion of the event will kick off, as is tradition, on Tuesday, Jan. 10 at 7 p.m. PLO Night. Buy-in €50 and €4,000 GTD. Who will do well in the four-round version of poker?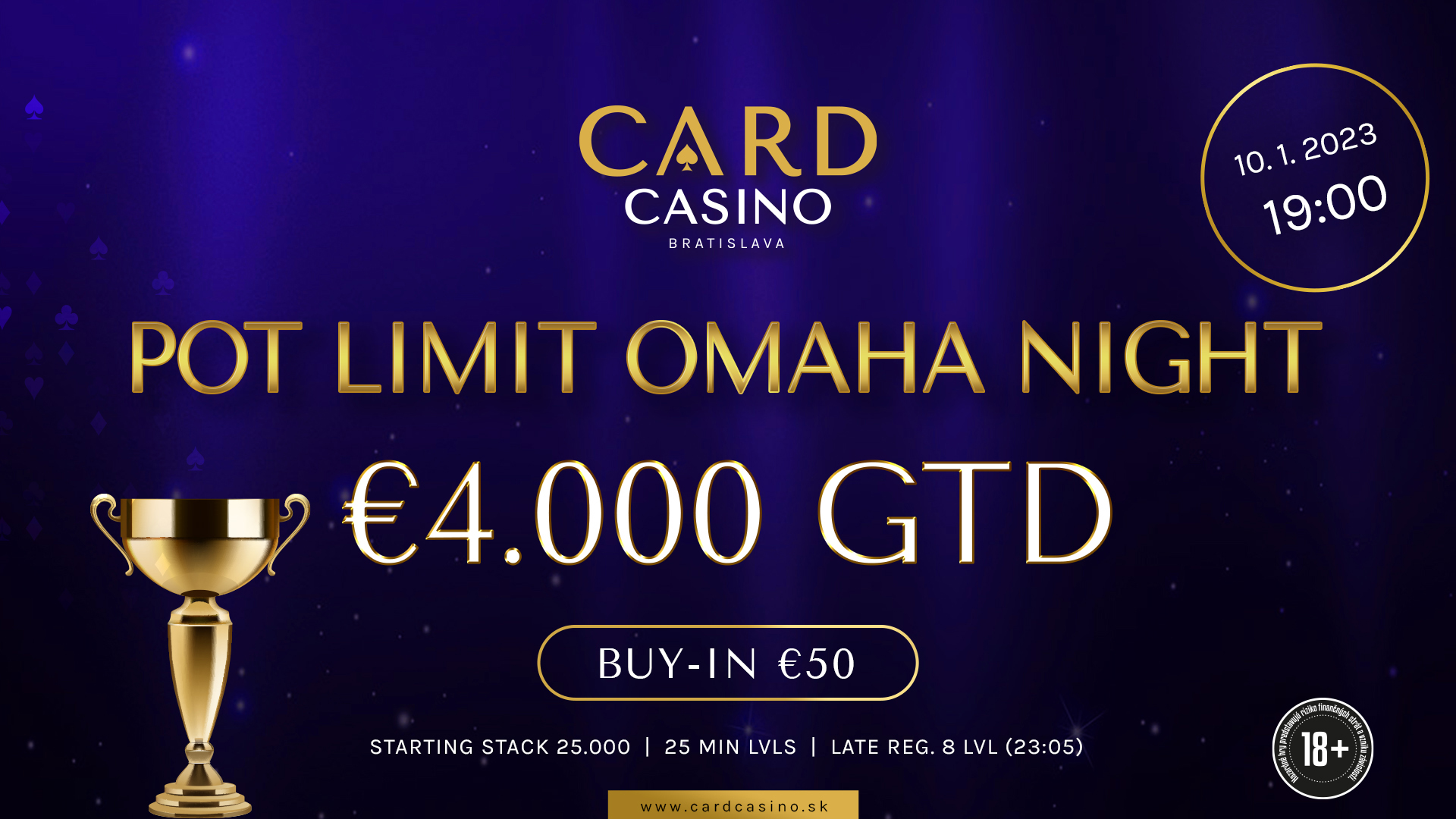 Midweek will offer the same from 19:00 Super Satellite to Thursday's Higroller. If you want to play an exclusive tournament and the €500 buy-in is too high for your bankroll, you should definitely not miss Wednesday and the qualifier, where for just €50 players have a chance to get a ticket to the Highroller. And watch out! Since the Satellit guarantee is €5,000, a minimum of 10 players will get a ticket to the Highroller.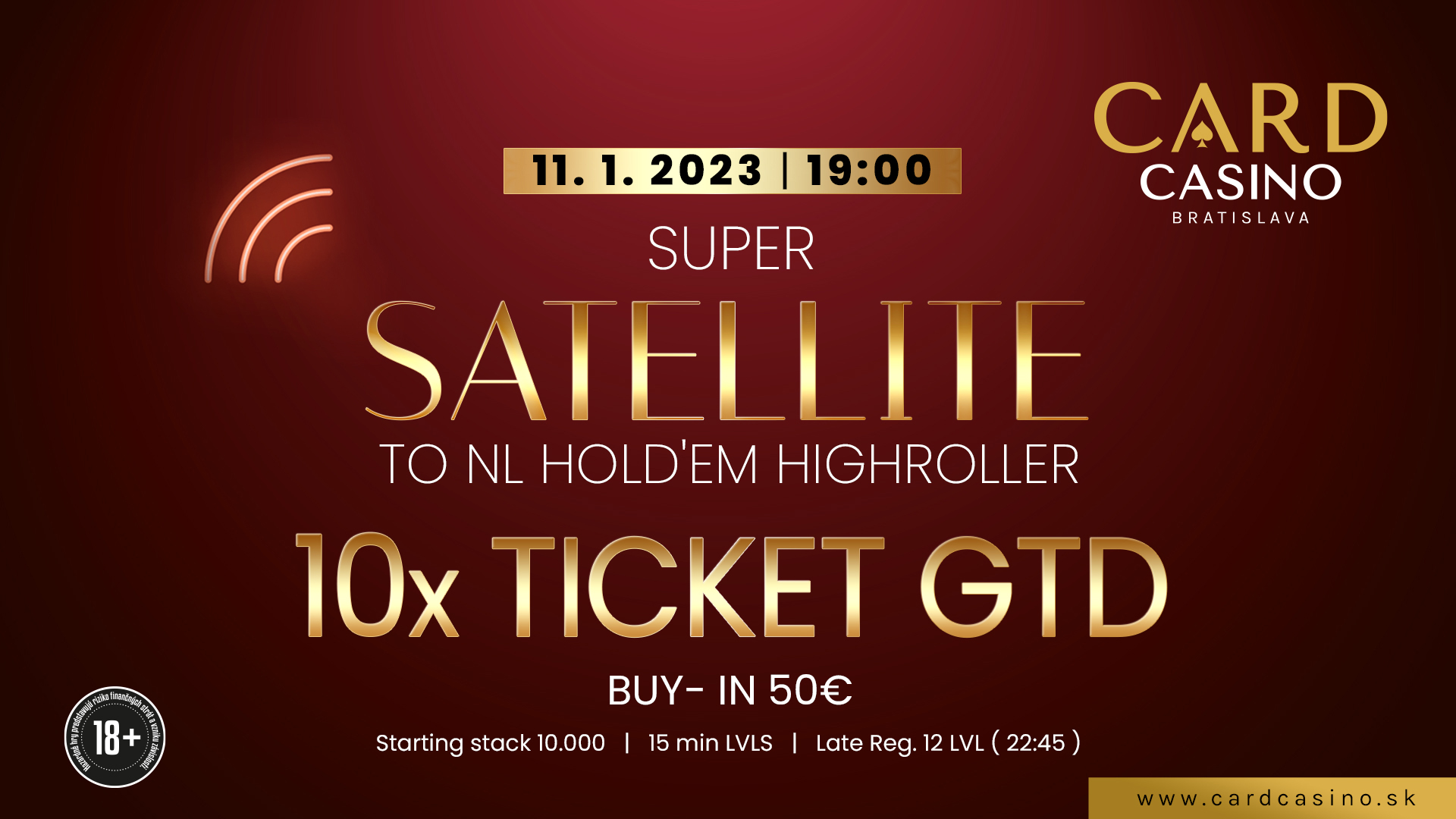 The €500 buy-in tournament itself is scheduled for Thursday from 17:00. It will be played by qualifying ticket holders and all those who pay the buy-in at the start of the tournament. A stack of 1,000,000 chips awaits players at the start, with 30-minute blinds adding balance to the tournament. The guarantee of the Highroller is €20,000.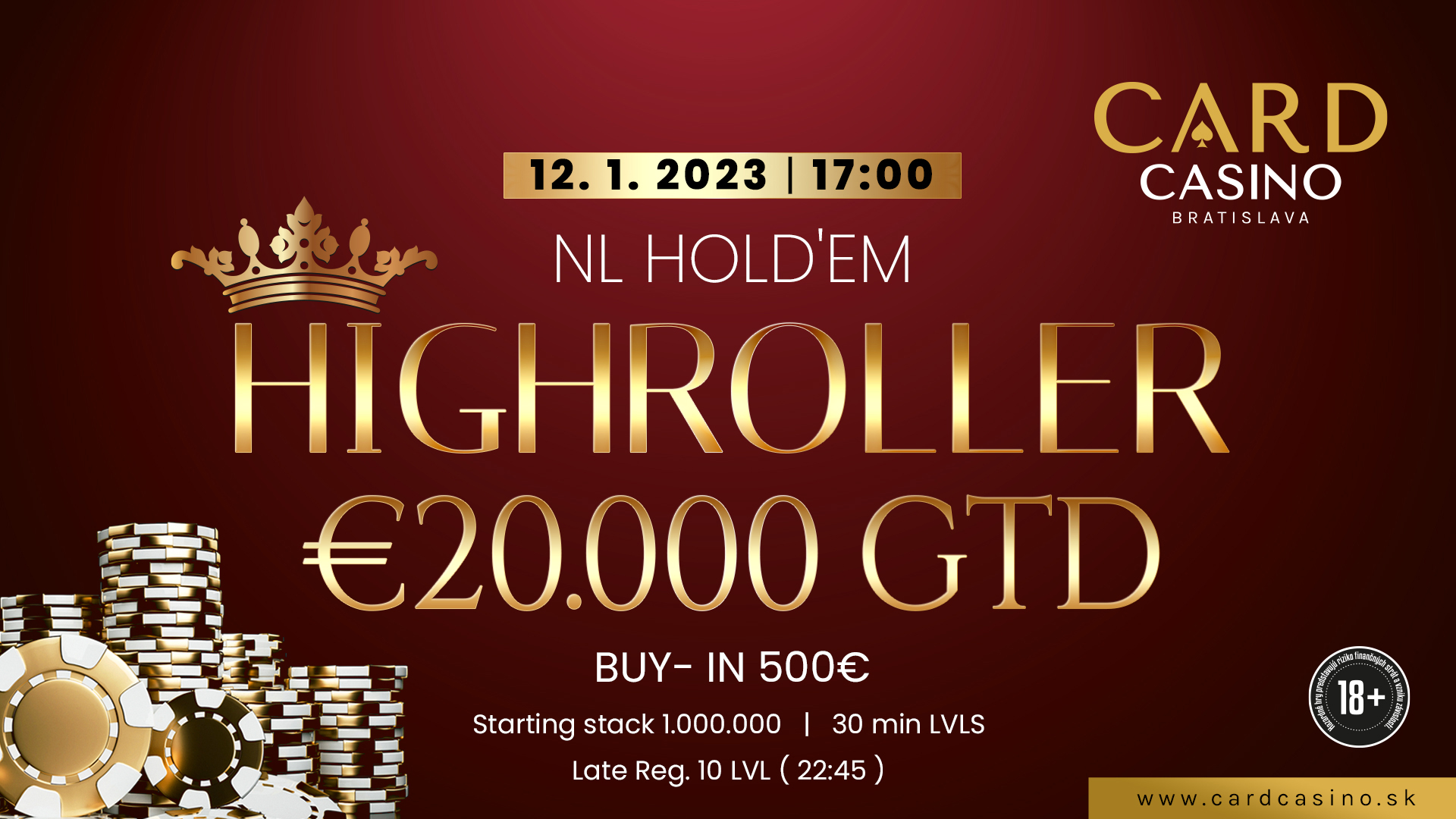 Anyone who didn't get a ticket via Satellit but wanted to play the tournament on Thursday and the aforementioned €500 buy-in for the exclusive tournament is too much for them, has a chance in the Card Classic. This is played on Thursday from 19:00 with a buy-in of €50 and a €4,000 GTD.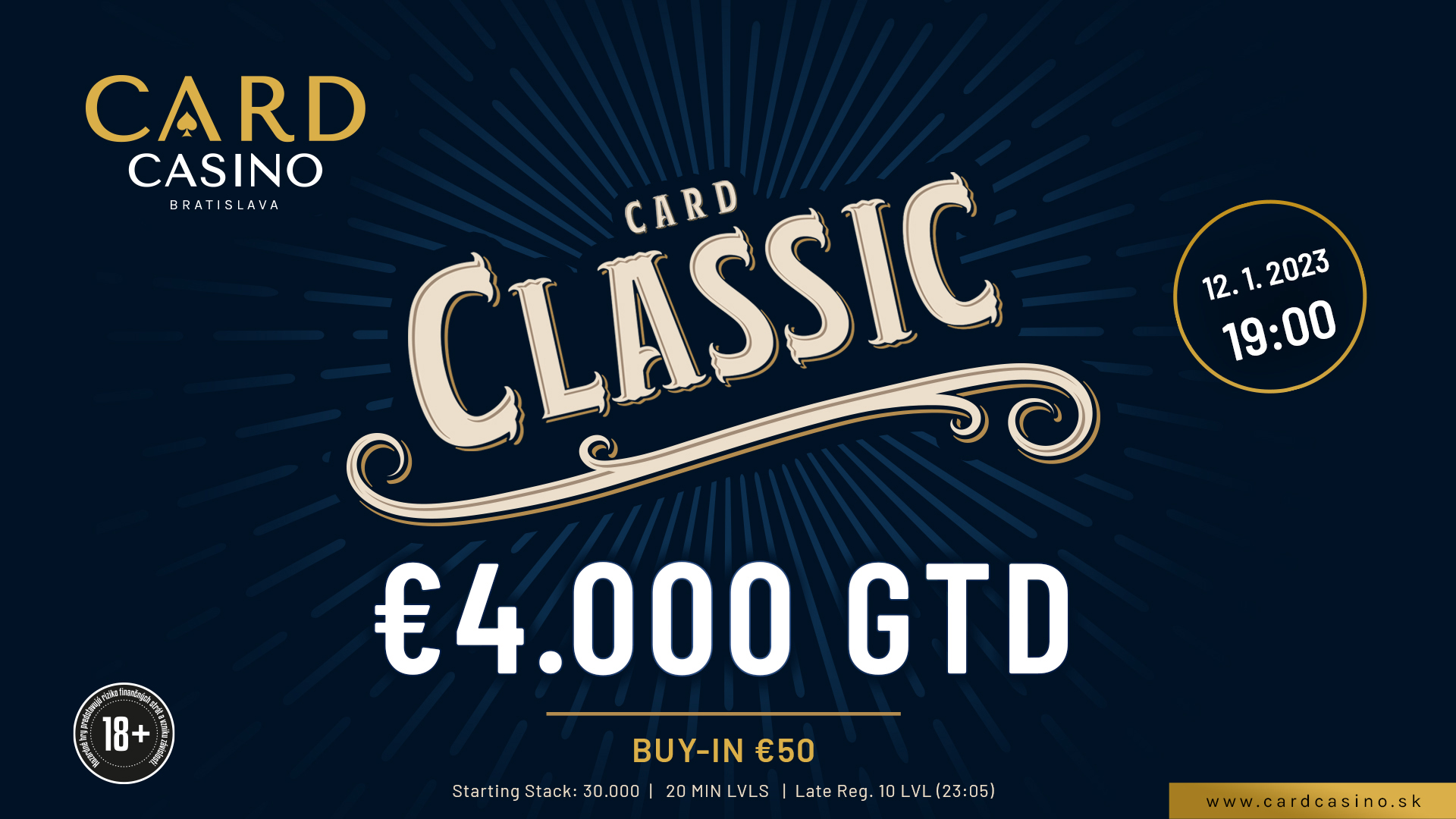 The weekend's offering will feature three tournaments with a total guarantee of more than €45,000 GTD!
Friday's Big Stack Turbo will kick it off at 18:00 with a buy-in of just €75 and a beautiful €15,000 guarantee. The starting stack will be 100,000 chips, with blinds alternating after 20 minutes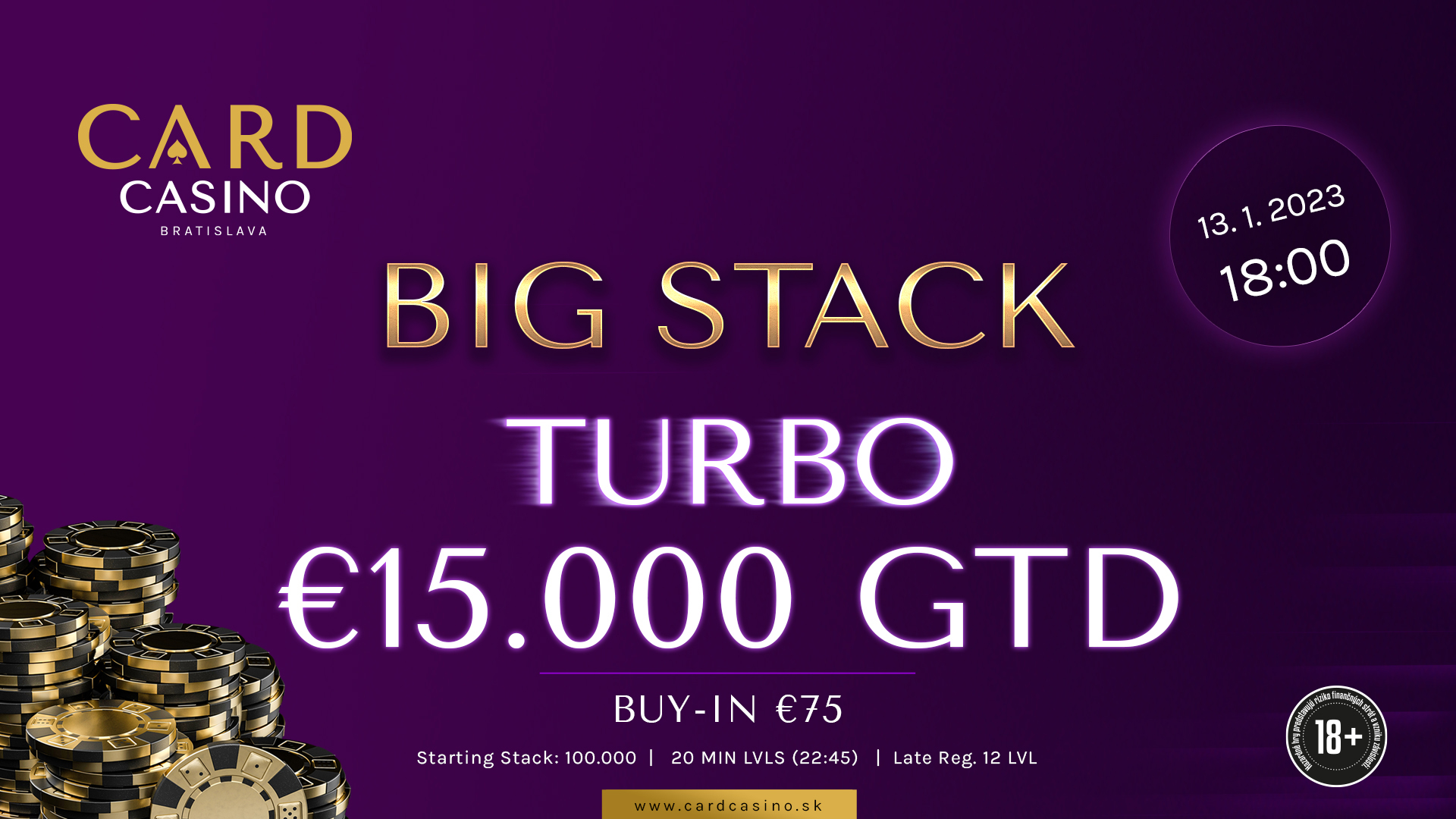 Saturday's Mystery Bounty, which starts at 16:00, will see players start with a stack of 50,000 chips, but the levels will be up to 30 minutes long. The week's main event has a buy-in of €100+€50 and a cool €25,000 guarantee!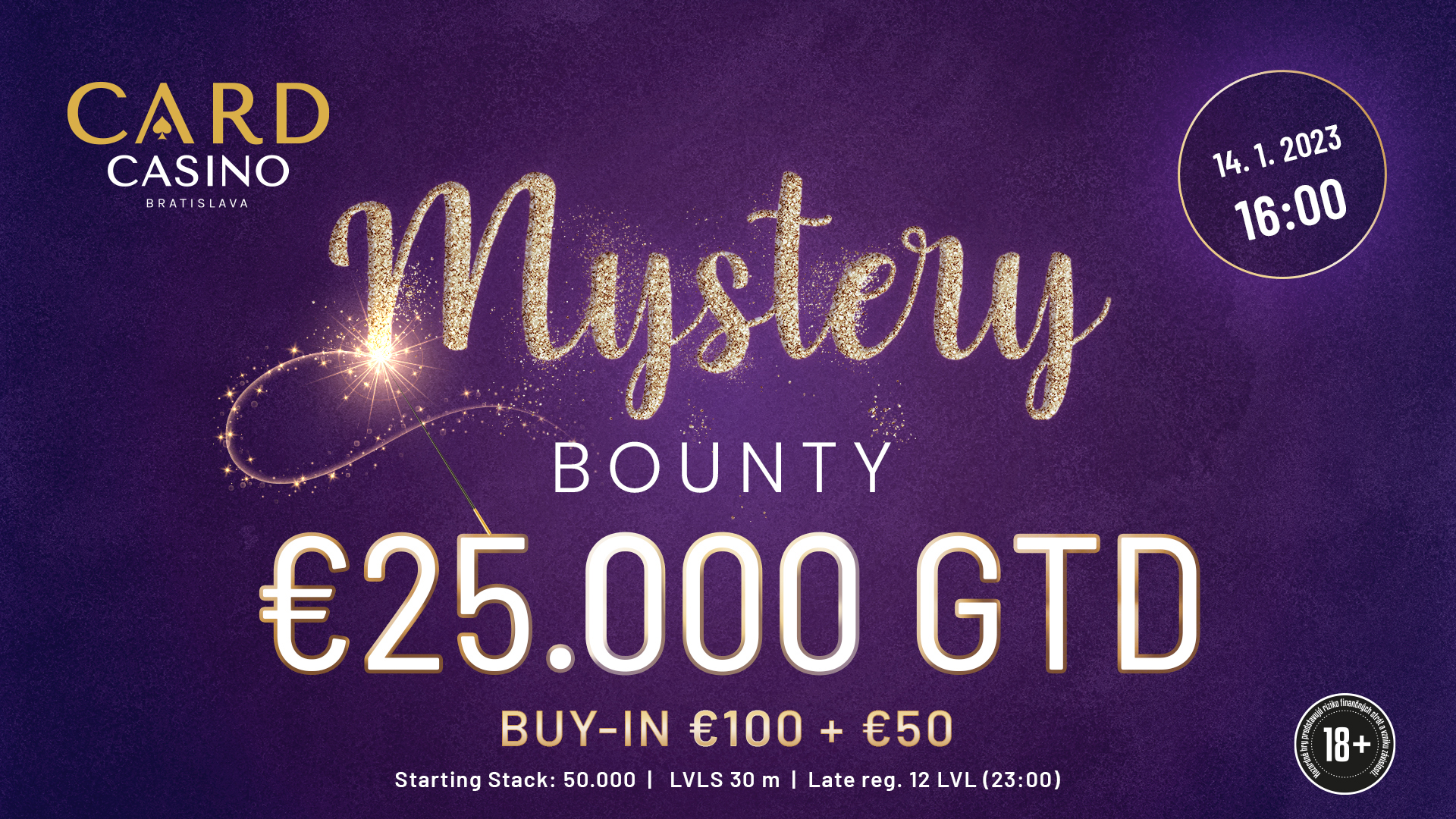 If you can't get enough poker, the Sunday Madness tournament is on from 17:00 on Sunday with a buy-in of €55 and a €5,555 GTD. Levels are 20 minutes long, with a stack of 30,000 chips awaiting each player at the start.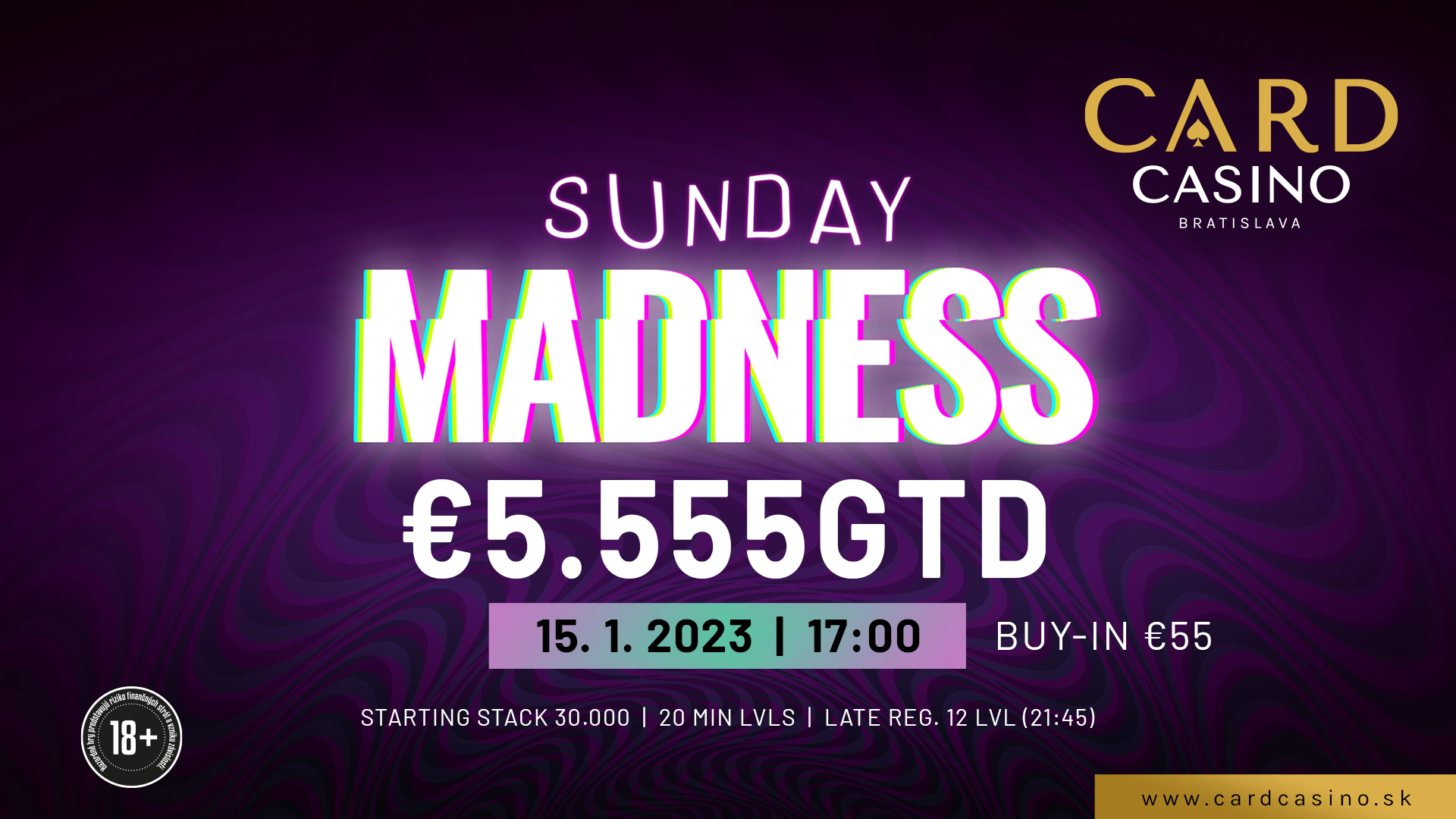 Players can find all the information about what's happening at Card Casino Bratislava, not only poker tournaments, at www.cardcasino.sk or on the casino's social networks.