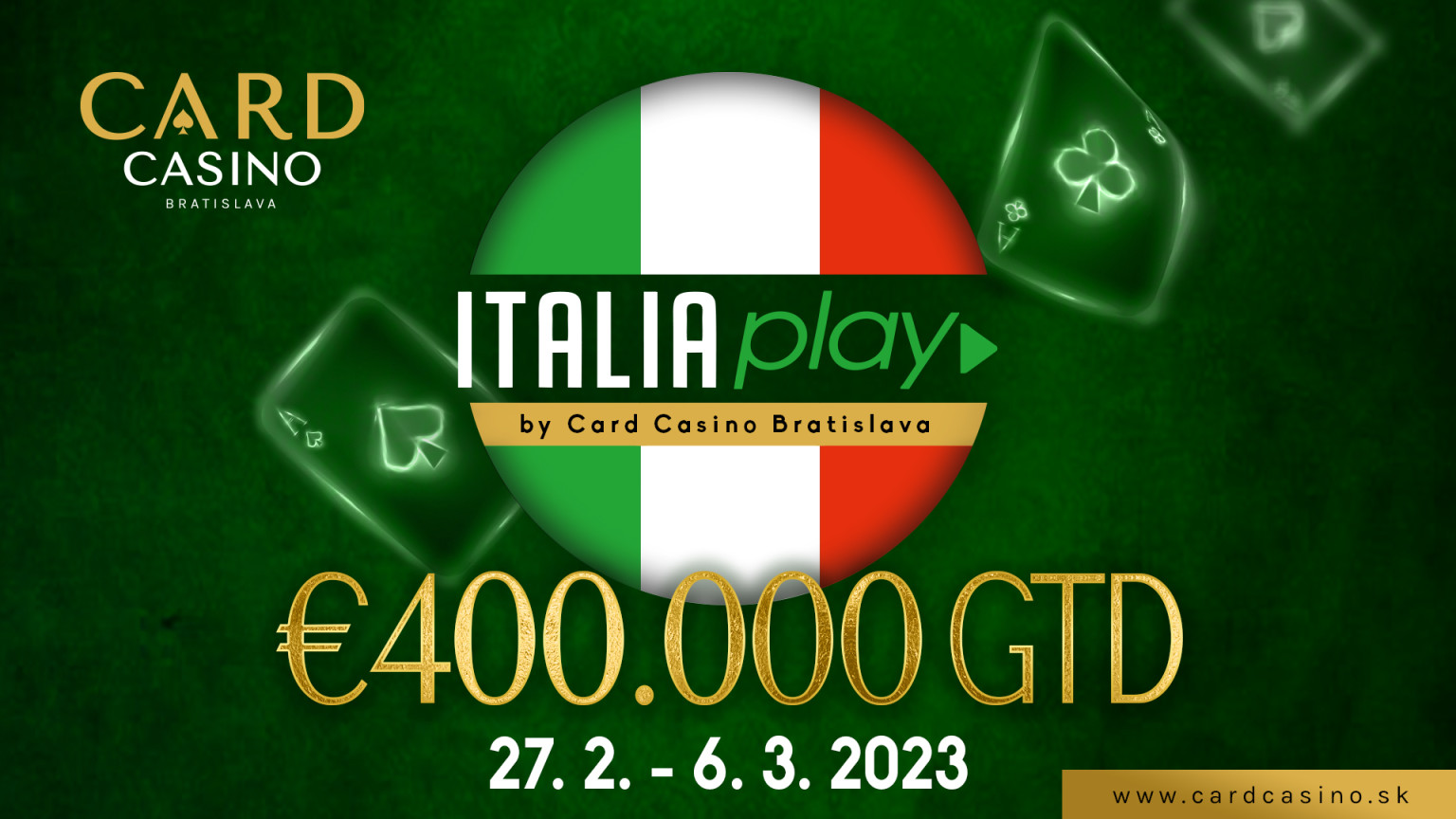 Italia Play Festival comes to Card Casino with a €400,000 guarantee
The first big super event at the Card Casino Bratislava is coming up - the €400,000 GTD Italia Play (Feb. 27-March 6, 2023)!
Italy and the world of casino and gambling has a rich past. The Ridotto Casino, which opened its doors in 1638 in Venice, is considered to be the oldest on the Old Continent.
In a country of 61 million people, poker is one of the most popular games. The public needs no introduction to names like Dario Minieri, Dario Sammartino, Mustapha Kanit, Max Pescatori and Luca Pagano.
If even one of them would visit Card Casino Bratislava, it would be a big thing. Even if not, plenty of other great players from Slovakia and surrounding countries are sure to find their way to Bratislava at the end of February 2023 for the €400,000 festival.
You can look forward to the Main Event as well as Side Events, which will be connected by a festival that will dominate the poker scene in the city on the Danube early next spring.
Keep an eye on our website www.cardcasino.sk or on the social networks of the biggest Slovak casino.