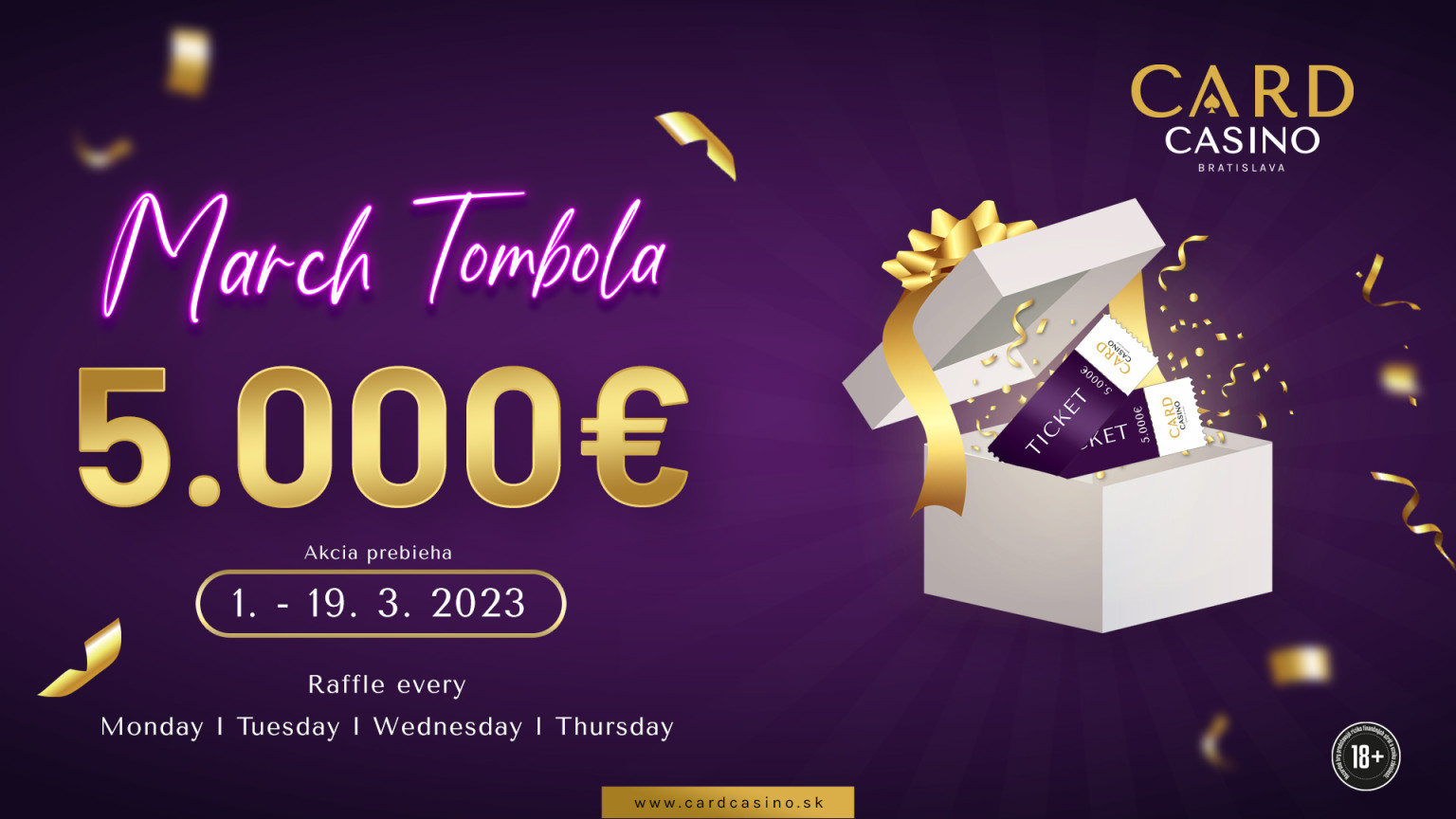 Jackpots and Tombola also bring winnings
TOP
Akcie
Live game
Automaty
You can look forward to generous rewards that will delight visitors several times a day.
The raffle will be drawn from Monday to Thursday in March (the whole event runs from 1 March to 19 March), with prizes as follows:
OrderAmount in €Form
1. 200 Lucky chips
2. 100 Ticket
3. 100 Lucky chips
4. 50 Ticket
5. 50 Lucky chips
And, as is already a good habit, during the third month of the year, the slot jackpots will be active as well. Specifically, the main Jackpot CARD, followed by the smaller GOLD, SILVER and BRONZE jackpots that can fall at any time of the day.
In addition, each Card, Gold, Silver or Bronze Jackpot winner will also receive a Bingo ticket as a reward for hitting the Jackpot.
Tempting rewards, never-ending fun. This is your Card Casino Bratislava.