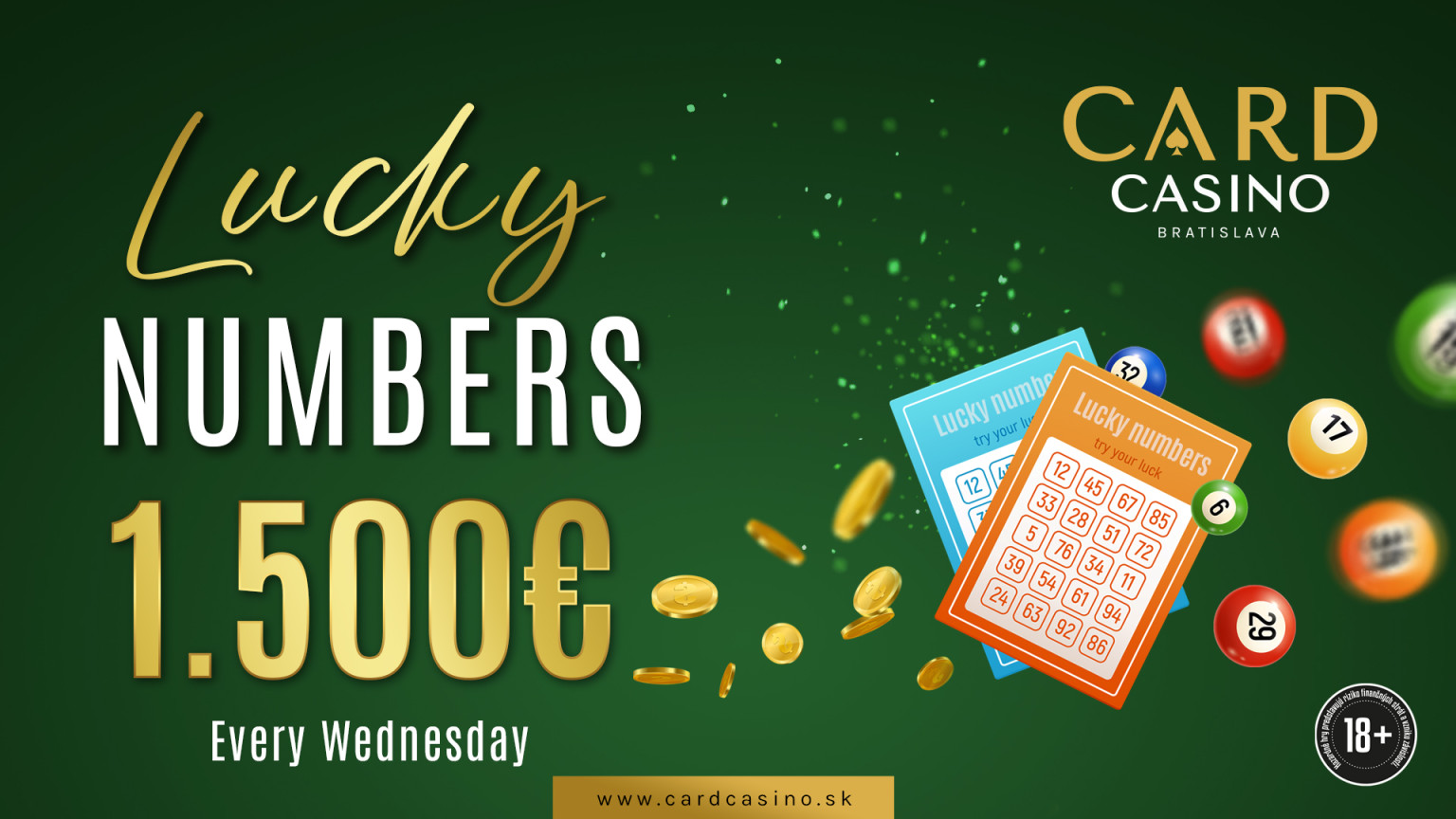 Lucky wears Lucky numbers! Every Wednesday €1,500 is up for grabs
Never-ending fun and thousands of chances to win big. Guests will find it all at Card Casino Bratislava. Every Wednesday, the Lucky Numbers game will keep attendees entertained, with great prizes up for grabs.
And how to get into the game?
Guests will receive 1 ticket for entering the casino every Wednesday at the reception.
It consists of the first original page and a second copy. The guest writes down the numbers and separates the original from the copy. The original is handed in at the reception, the copy remains with the guest. And then you just have to be in the casino at the time of the draw and have the right numbers. The following prizes are up for grabs in the Lucky Numbers game:
ValueAmount in €Form
1st €600 3x €200 ticket
2nd €400 2x €200 ticket
3rd €200 1x €200 ticket
4th €100 1x €100 ticket
5th €100 1x €100 ticket
6th €100 1x €100 ticket
If you want to be in the game, make a note that every Wednesday there is a Lucky Numbers game with prizes worth €1,500!
Tempting rewards, never-ending fun. This is your Card Casino Bratislava.