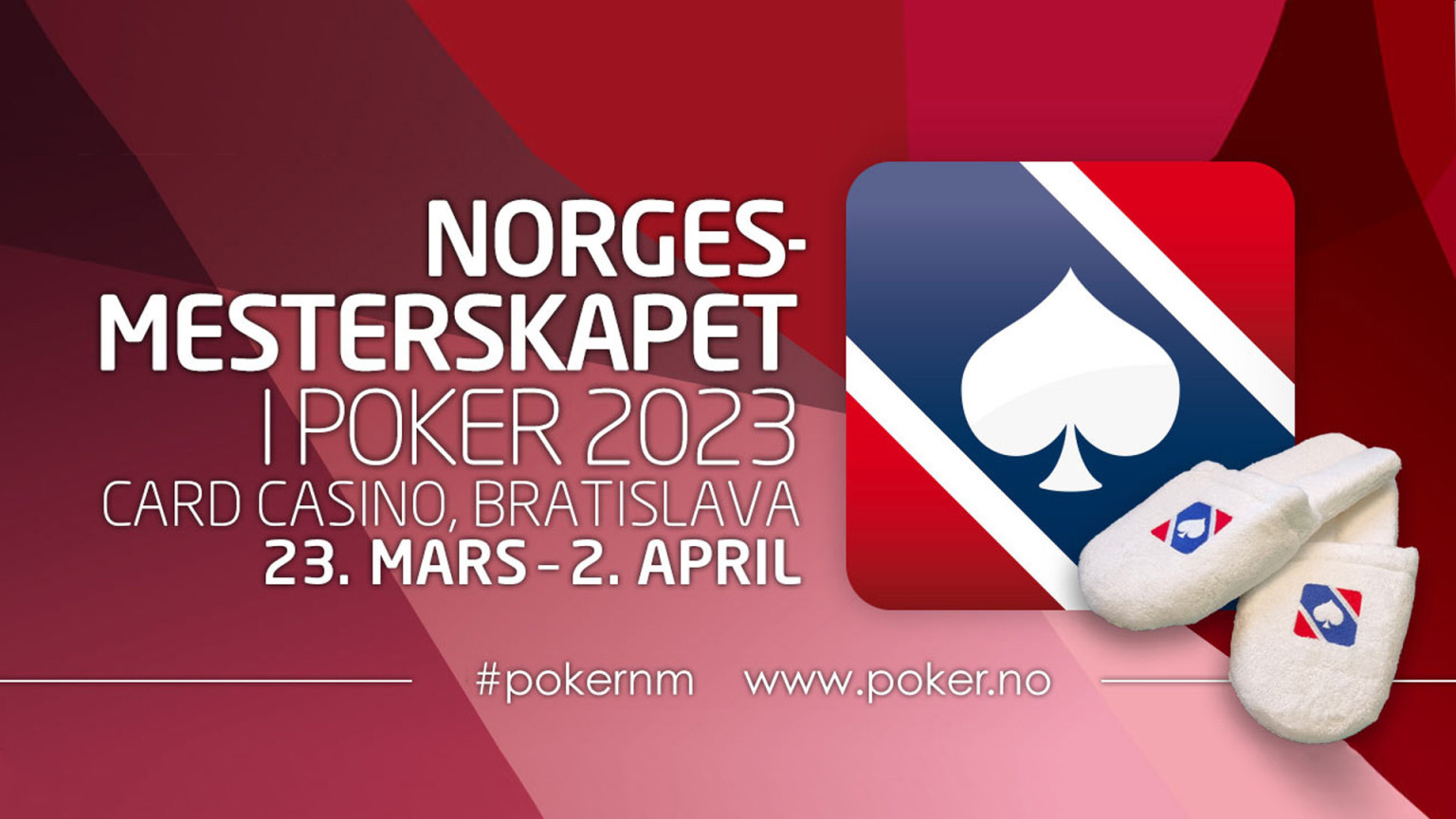 Norgesmesterskapet and poker in Card Casino. Hundreds of thousands of euros and great prestige will be at stake
The second half of March will be dedicated to the exclusive Norgesmesterskapet i Poker 2023 festival at the largest casino in the country. The NLH Poker North Masters event will be one of the most exciting events of the year, with a number of exceptional tournaments awaiting us over the next few days.
It all kicks off with an unconventional festival of games - the Mixed Poker European Championship (March 21-25).
During the five days from Tuesday 21 March, players can look forward to a varied and attractive programme. The following tournaments will be played:
Date Tournament Buy-in
Tuesday, March 21 Welcomer Big Bet Mix €90+€10
Wednesday, March 22 Hi-Lo-Mix €220+€30
Wednesday, March 22 8-Game Main Event €500+€50
Thursday, March 23 Lowball Draw Mix €220+€30
Thursday, March 23 Dealers choice €315+€35
Friday, March 24 Sviten Special 220€+30€
Play will be NLH, FLHE, PLO, 5cPLO, FLO8, PLO8, 5cPLO8, NLO8, NL 5 Card Draw, NL 2-7 Single Draw, 2-7TripleDraw, A-5 Triple Draw, Baducey, Badacey, Badugi, Stud, Stud8, Razz. In other words, perhaps every variant and offshoot of poker we know.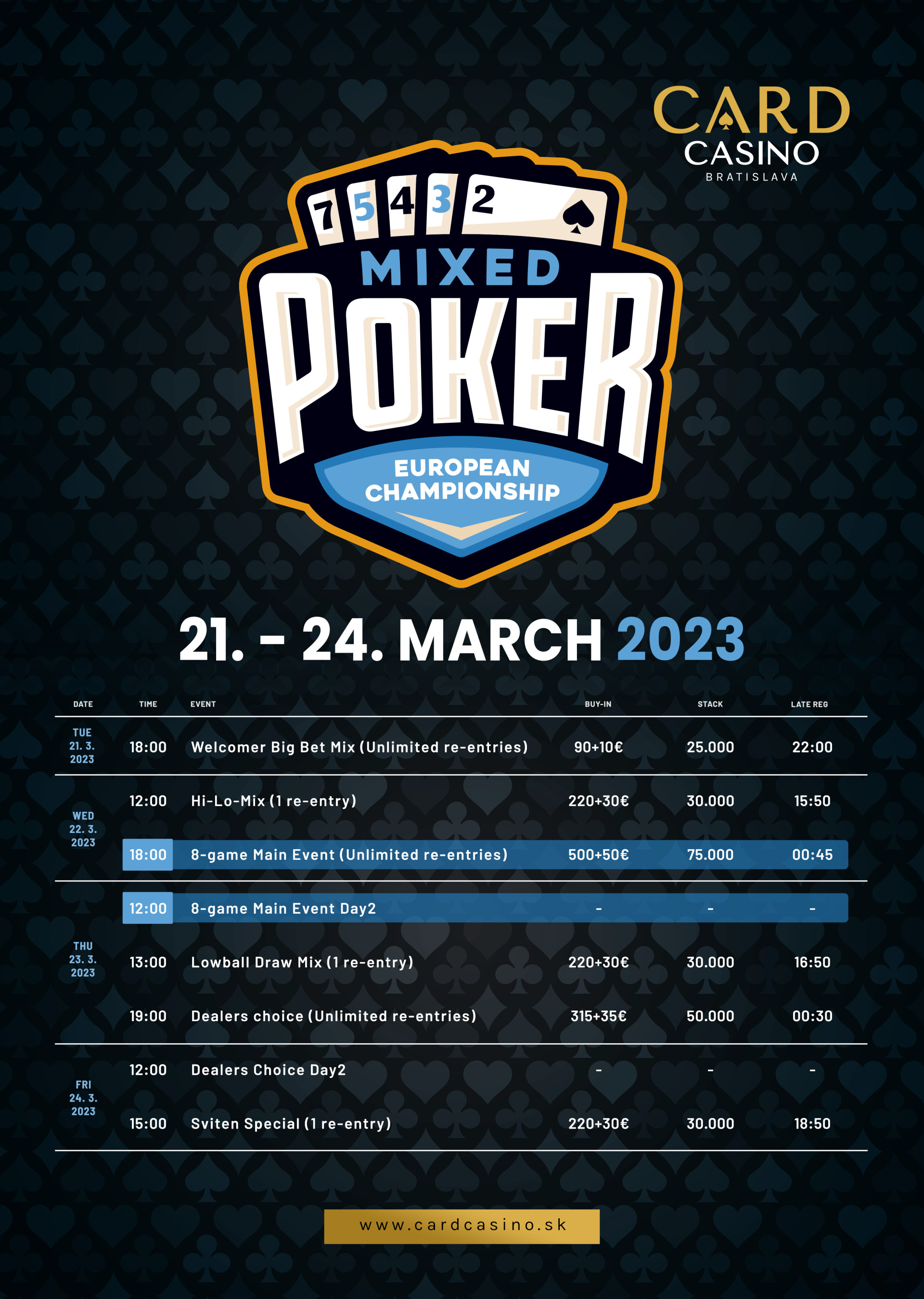 Simultaneously with this festival, the biggest tournament ever played in Slovakia is starting. Starting on Thursday, March 23rd, POKER NORTH MASTERS will be played with a buy-in of €720+€80 and a whopping €500,000 guarantee! Entry to the tournament is open to all players. There will be a stack of 100,000 chips and 40 minutes of luxury levels to start.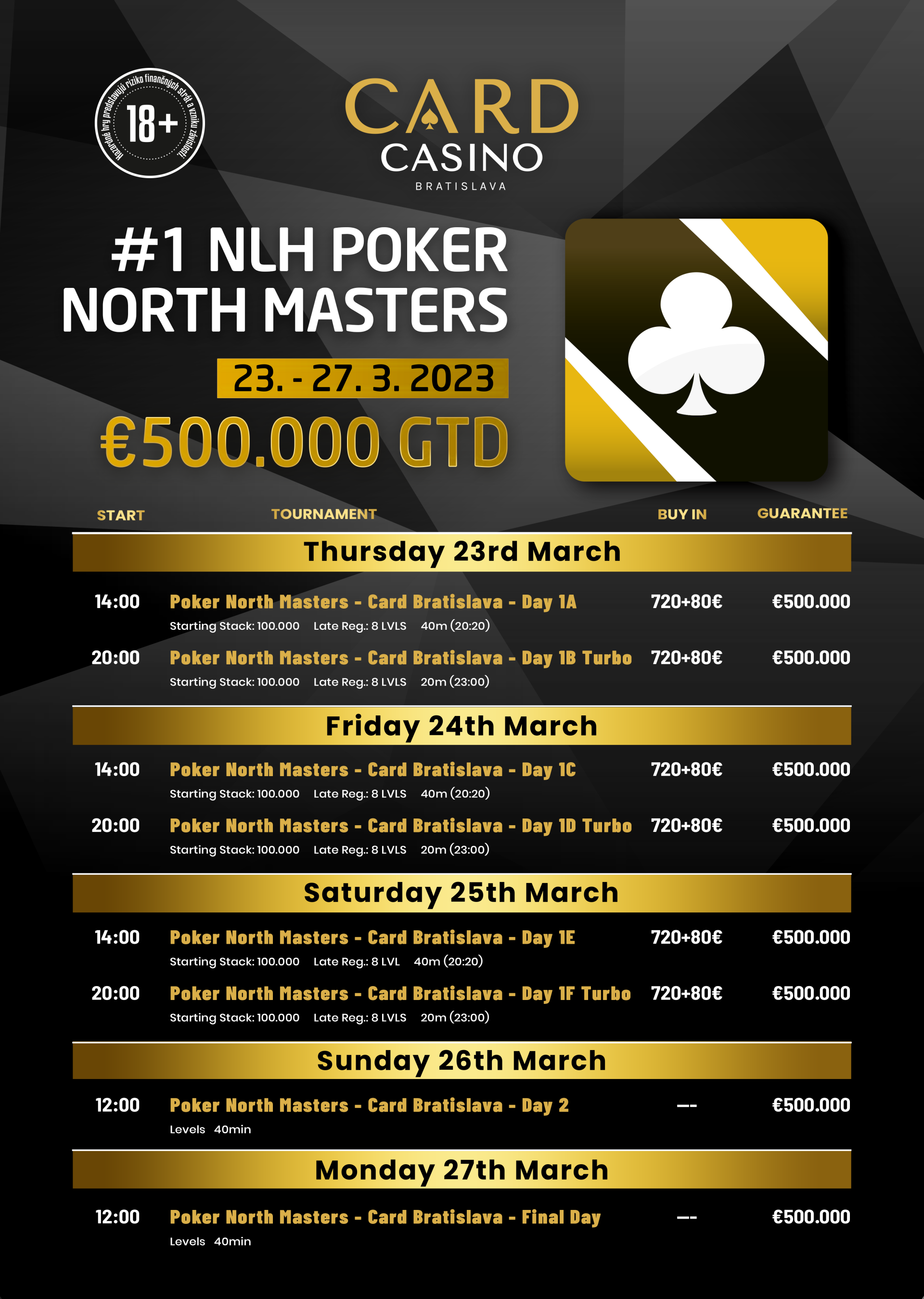 During the Norwegian Festival, the tournament format will be repeated in the Norwegian Championship Main Event. It kicks off on Thursday, March 28. There will be a number of similar events throughout the festival, a detailed schedule can be found at www.cardcasino.sk.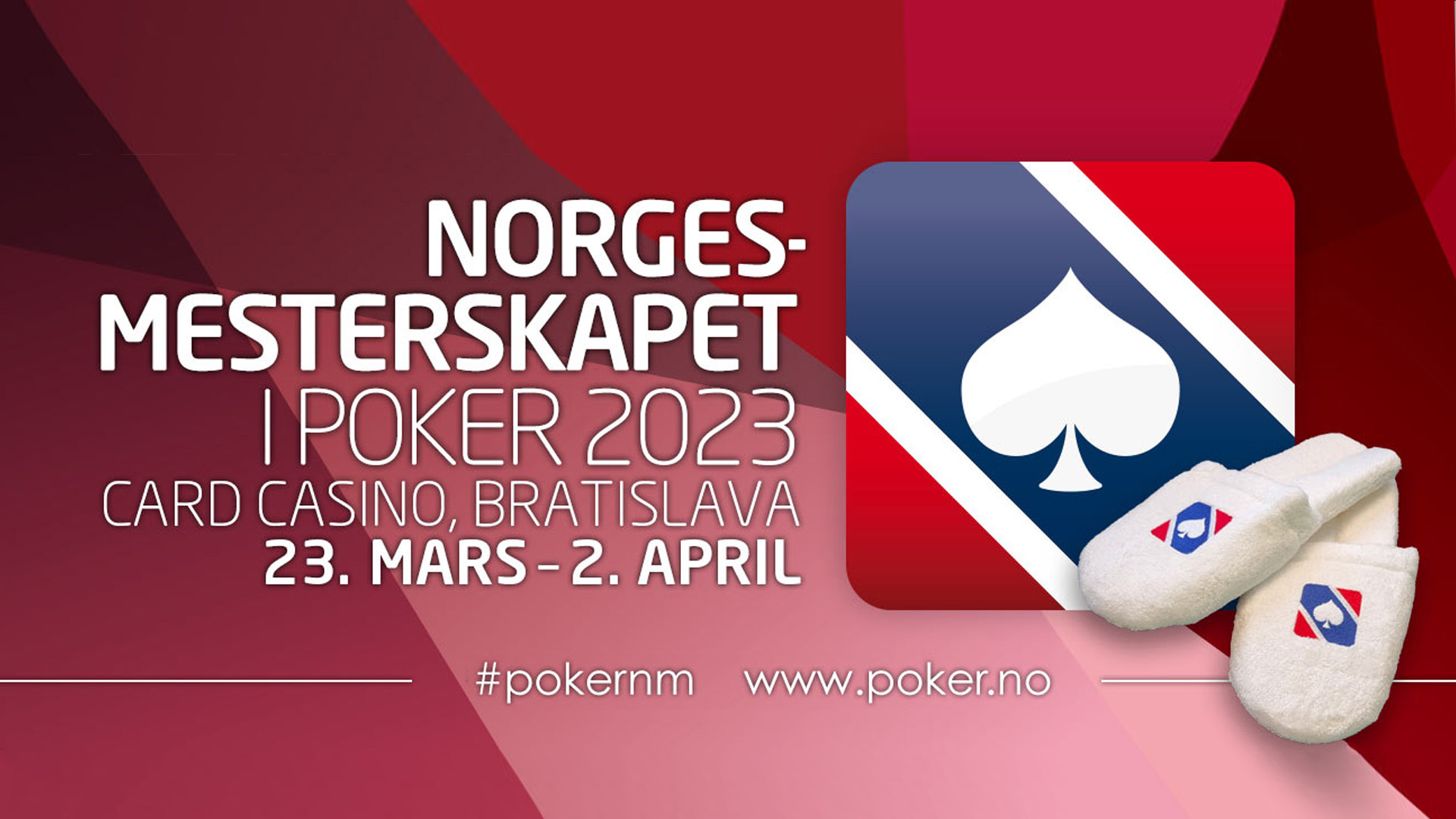 Perfect comfort, an unforgettable poker experience. That's what the Norwegian-flagged festival will be all about, with tournaments opening their doors to the poker world from this week.