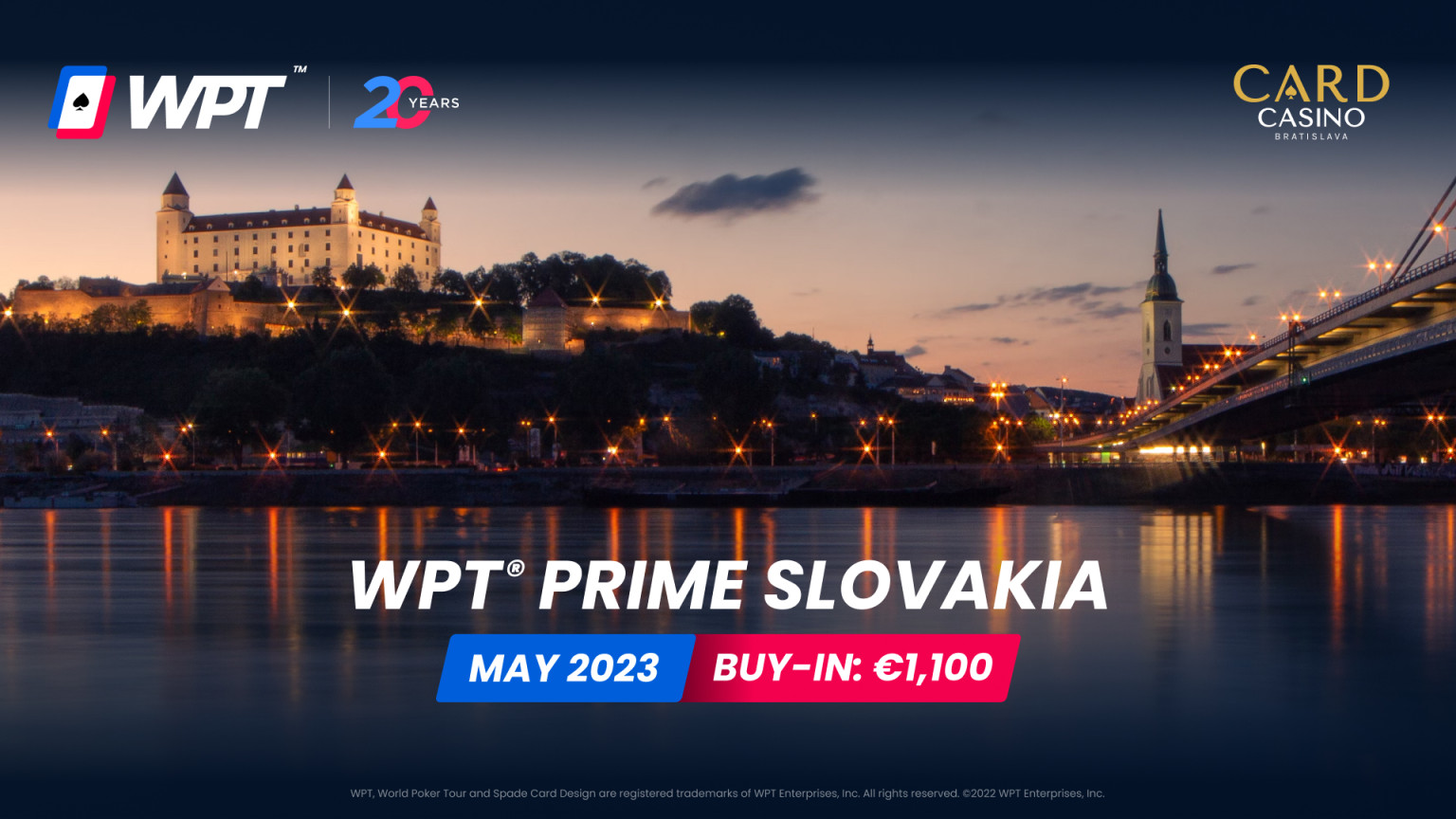 Poker bomb! Card Casino to Welcome the World Poker Tour® PRIME Slovakia Tournament in May 2023
The World Poker Tour's signature event - the WPT - is coming to Card Casino Bratislava in spring 2023! Don't miss this unique opportunity to play a tournament whose results will go worldwide and enjoy one of the biggest tournaments ever played in Slovakia next year.
The World Poker Tour, with its million-dollar tournament guarantees, has never been closer to Slovak players. Take advantage of this unique opportunity and experience the WPT atmosphere thanks to Card Casino Bratislava.
Oh, and don't make any plans for the spring of 2023. Because no one can miss the World Poker Tour in Bratislava! We're delighted that the WPT and Card Casino Bratislava have come together and we're already looking forward to the electrifying atmosphere of the 2023 event!