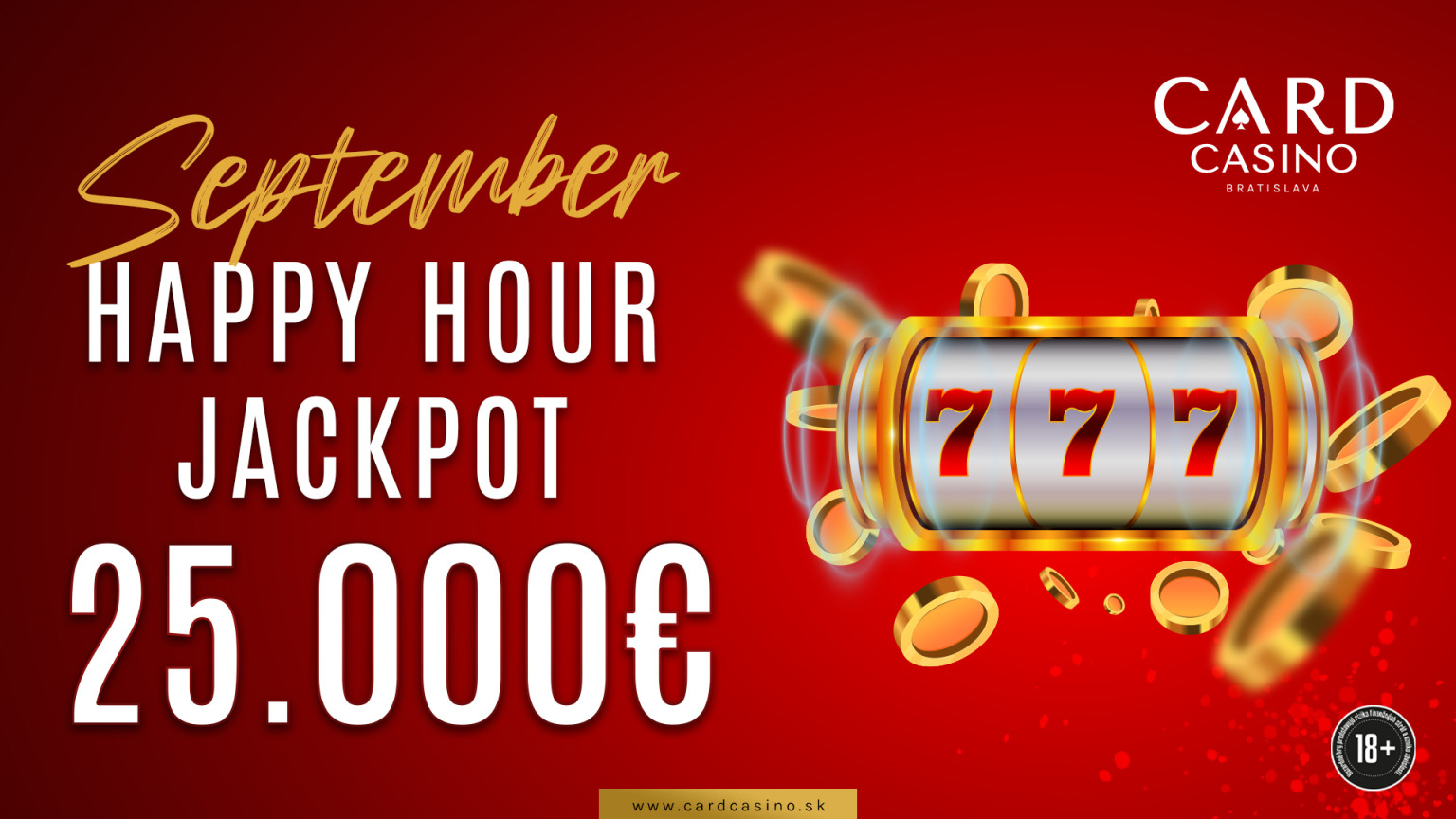 September full of money! Dial it up with the Happy Hour Jackpot
TOP
Akcie
Live game
Automaty
Card Casino Bratislava always has something special prepared for its guests to give them a chance to win some great prizes. Also in September, Happy Hour Jackpots worth a total of €25,000 are ready for visitors!
A share of the Happy Hour Jackpot can be won by slot players. All jackpots are active from morning till night.
There is a main Jackpot CARD, followed by smaller Gold, Silver, Bronze and Happy Hour. They range in value from tens, to hundreds, to thousands of Euros.
The total value of the HH Jackpot is €25,000!
Happy Hour Jackpots are worth €100, but 11 times a week a special €333 jackpot is hit.
The jackpot of €333 will fall on the following days:
Tuesday - 2x between 20:00 and 22:00
Wednesday and Thursday - 3x between 20:00 and 23:00
Friday and Sunday - 2x between 19:00 and 20:00
For all information about the September Happy Hour Jackpot promotion with a €25,000 guarantee, as well as general casino news, current jackpots and poker tournaments, please visit www.cardcasino.sk.