Shuffle up and deal! What's in store at the poker tables in the first week of 2023
A new year has begun, and we all certainly wish that we could do better than we did in the last one. The progressive players are also clear about that. Stand the flips, tighten every draw, have as many pair of aces under your hand as possible. Start working on this scenario right from week one.
And what can players look forward to at Card Casino Bratislava?
Cash Game Night will be played on Monday, January 2. Basic and higher blinds. Depending on player interest.
The first tournament of 2023 is scheduled for Tuesday, January 3. Well, since it's Tuesday, the diehards know - Omaha is playing. A PLO tournament with a buy-in of €50 and a €4,000 GTD.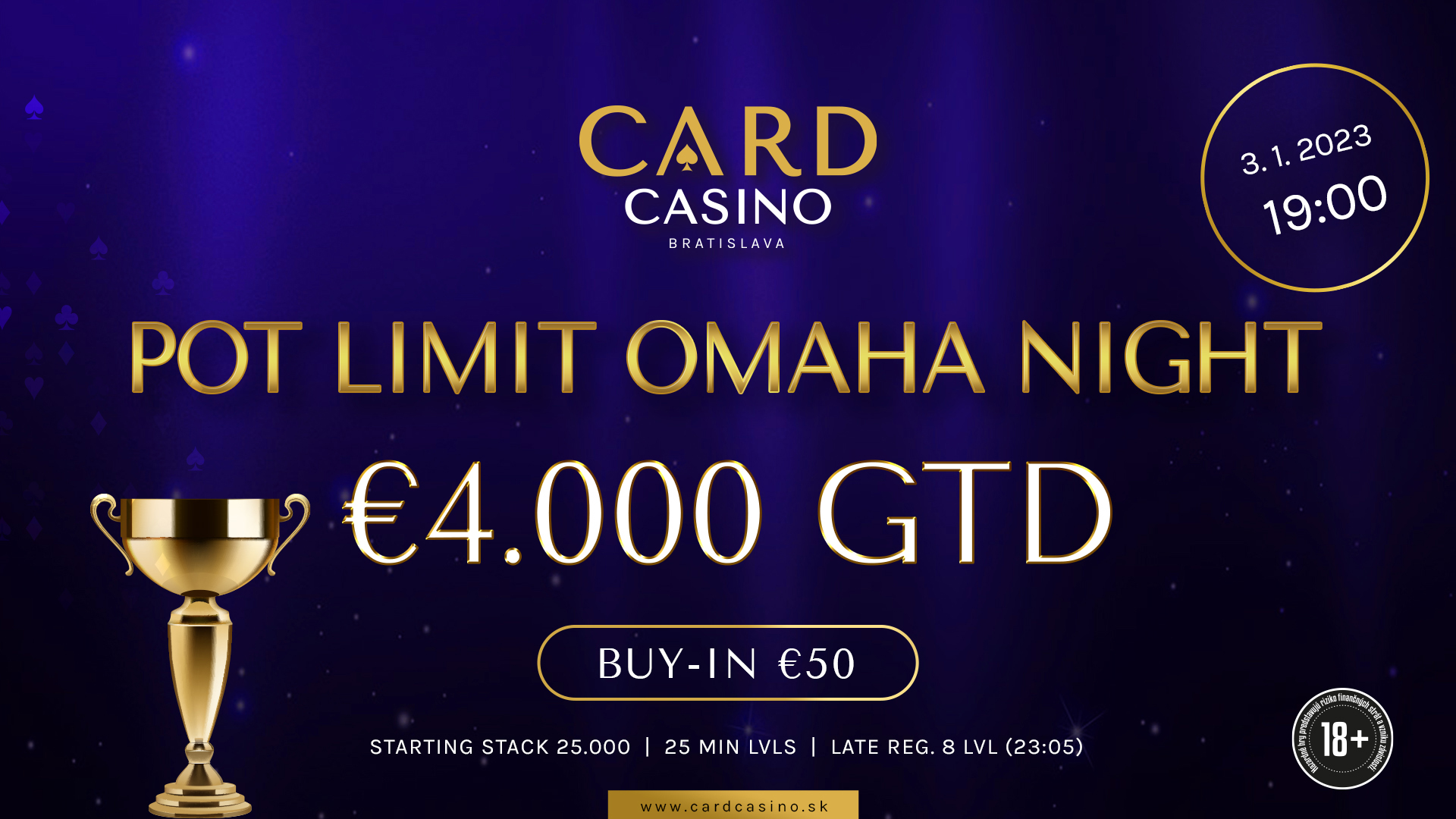 The mid-week Monsterstack is on the schedule with the same buy-in as Omaha, €50. However, the guarantee is increased by a thousand to €5,000.
The Card ICM Special will be played on Thursday from 18:00. As Friday is the Three Kings Day, the tournament must be completed before midnight. The buy-in for the tournament is €40 and the guarantee is €3,000. Whoever is in the game before the "final" will get their share according to the ICM table.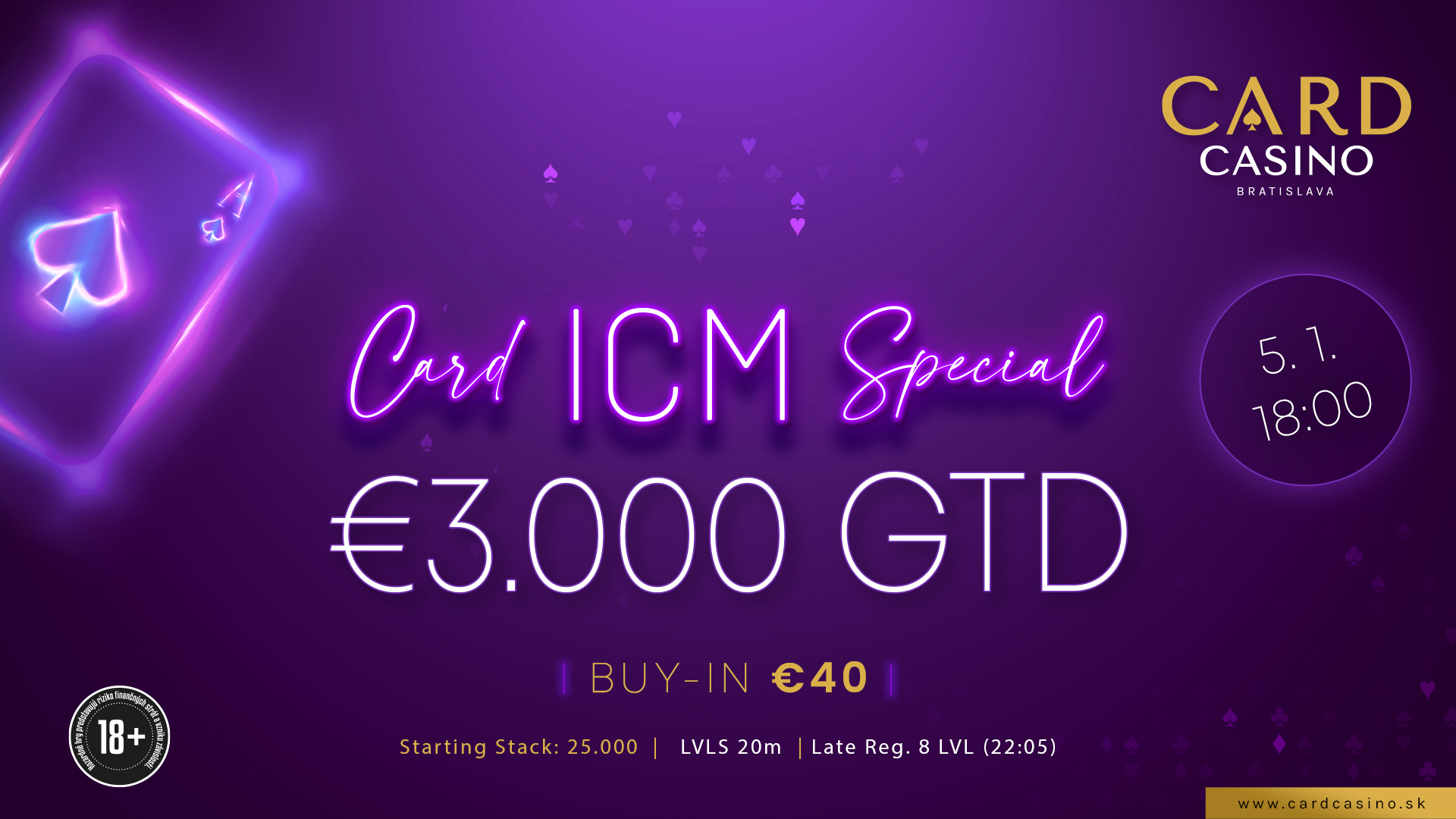 And what's playing during the weekend?
On Saturday, it's the PLO Bounty tournament with a buy-in of €50 + €50 and a nice €10,000 guarantee, starting at 16:00. Half of the entry fee goes to the guarantee, the other half to the bounty. Players will be treated to a comfortable stack of 50,000 chips and 30-minute levels.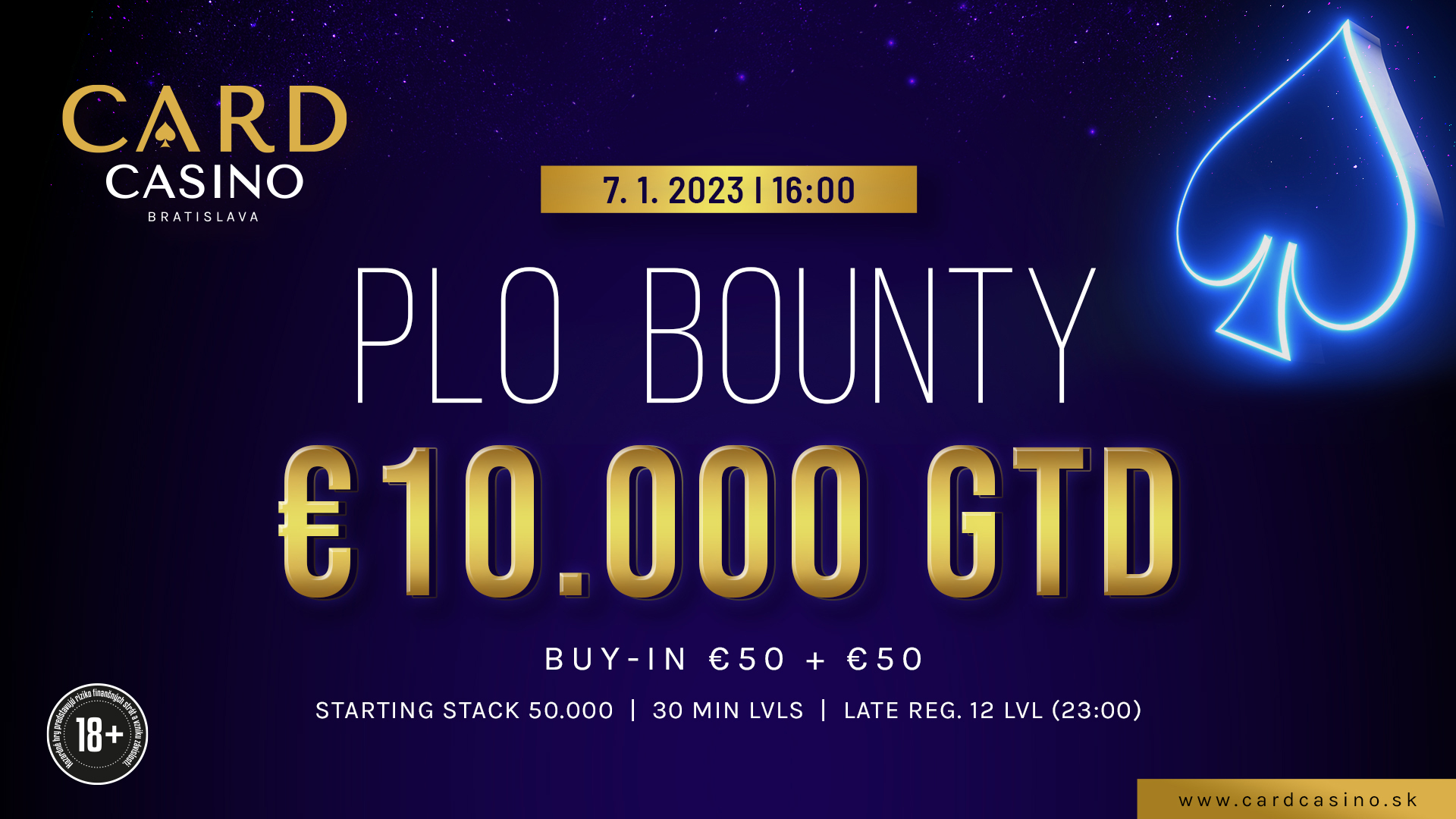 The last tournament of the week will be played on Sunday from 17:00 - Sunday Madness. The buy-in is €55 and the guarantee is €5,555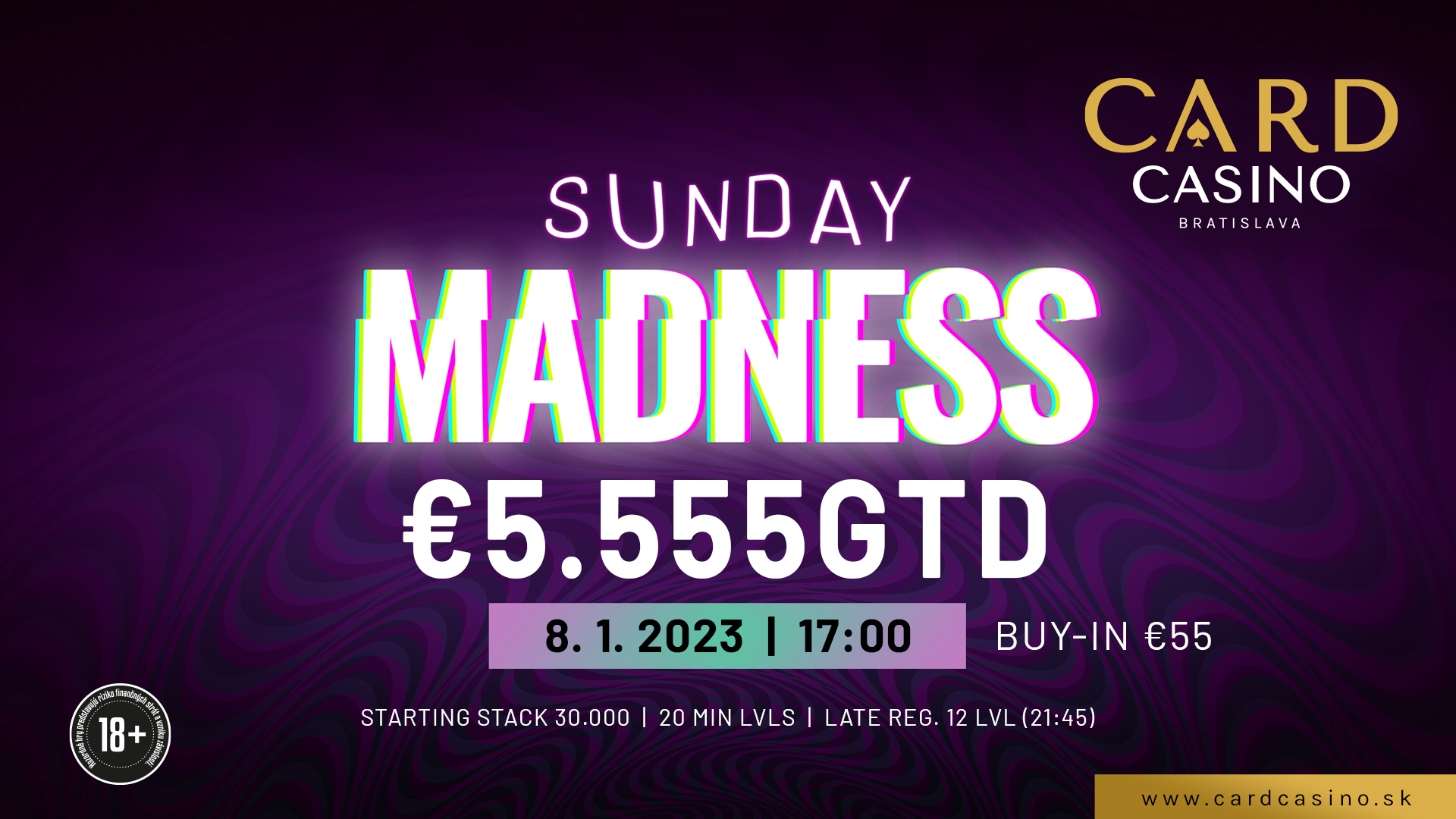 Come to your favourite Card Casino Bratislava after the holidays and New Year's Eve to start the New Year. We look forward to seeing you and wish you all the best for 2023, especially good health, but also good luck.
All information about what's happening in the casino can be found at www.cardcasino.sk and on the social networks of Card Casino Bratislava.