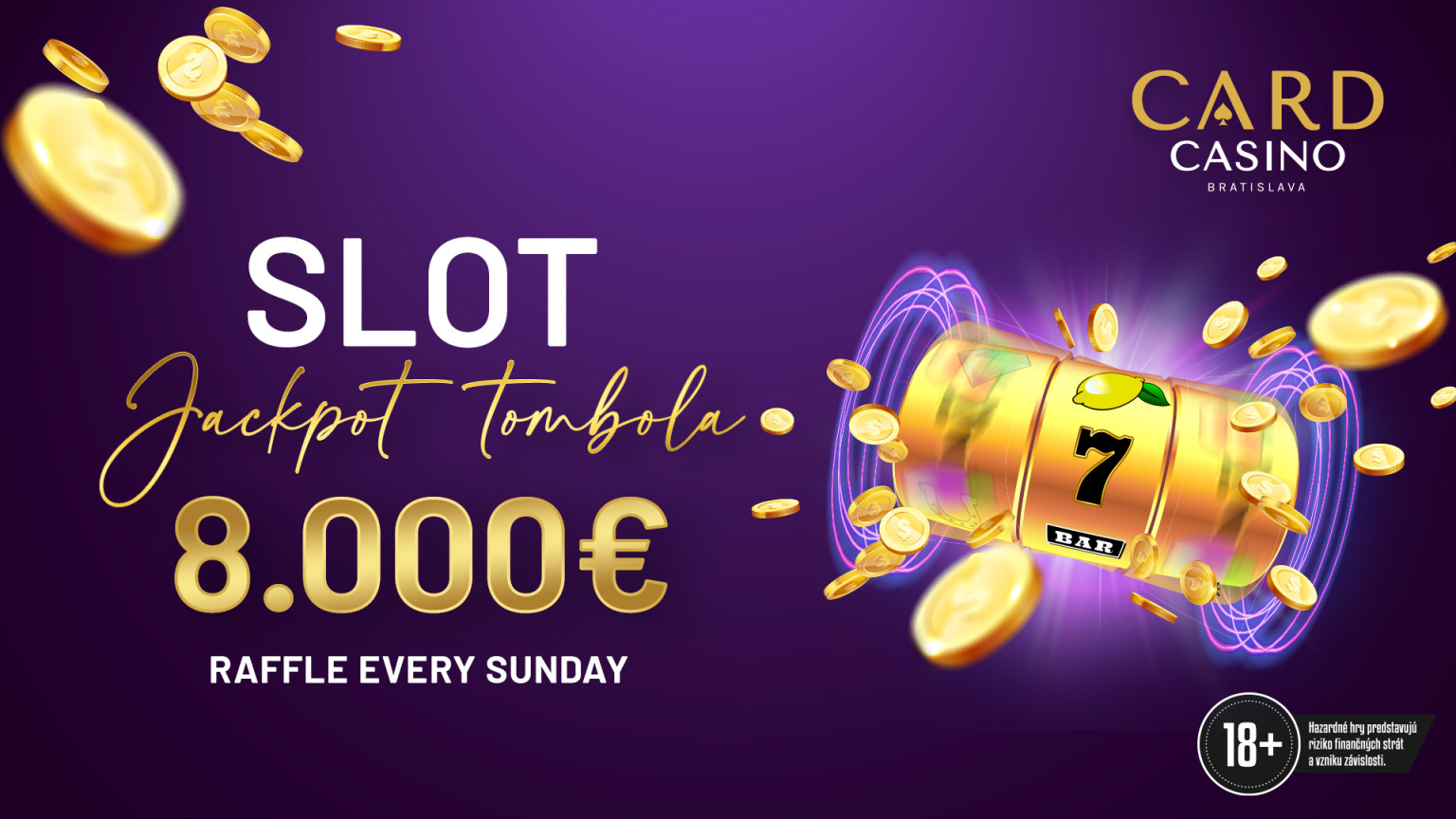 Sundays full of money. The Slot Jackpot Tombola for €8,000 awaits you!
There is never enough generosity, and so according to this motto, visitors to Card Casino Bratislava can look forward to great prizes and rewards regularly in January as well.
January also brings draws for thousands of euros thanks to the Slot Jackpot Tombola. Every Sunday, prizes worth a total of €2,000 are drawn, so during the opening month of the year we will give away €8,000 in a special raffle!
All winners of the Card, Gold, Silver, Bronze Jackpot and the €500 Happy Hour Jackpot will be entered into the Slot Raffle. All win one ticket.
The raffle has prizes in the form of game credit for a total of €8,000, the draw takes place every Sunday, the event starts on January 7.
The prizes in the Slot Jackpot Raffle are as follows:
OrderSum Form
1. 500€ Ticket for the game
2. 500€ Ticket for the game
3. 500€ Ticket for the game
4. 500€ Ticket for the game
All information not only about the SLOT raffle, but also about other events at Card Casino Bratislava can be found at www.cardcasino.sk, on the casino's social networks, or from the employees of the largest casino in Slovakia.