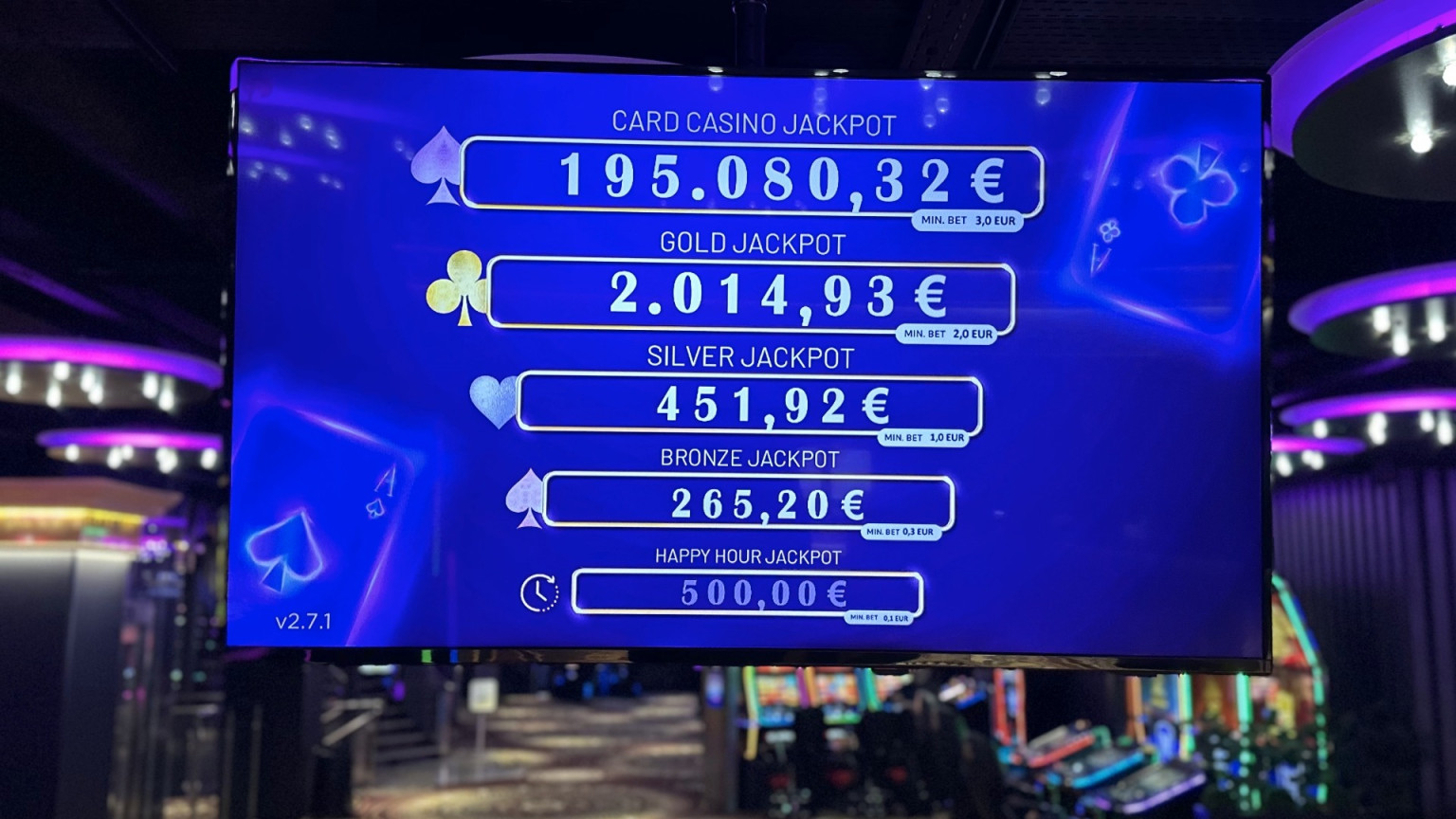 The biggest jackpot in Slovakia is heading towards the €200,000 mark!
Bratislava Card Casino is a place where visitors can experience great fun, unforgettable experiences, but most importantly, they regularly have the chance to win fabulous prizes. Just like with casino jackpots.
Slot players are already well aware that casino jackpots are available to them non-stop from morning till night.
Jackpots range in value from tens of euros, to hundreds, thousands and the main jackpot, the six-figure jackpot!
Their level is graded by Bronze, Silver, Gold and CARD Jackpot values. Well, it is the last one that keeps growing and growing and waiting for its owner.
Will it fall during the month of March? Just come to Card Casino Bratislava, spin the reels and believe in a piece of luck. And even if it's not the CARD Jackpot right away, the smaller jackpots have beautiful amounts too.
For all information on Card Casino jackpots, promotions and poker tournaments, please visit www.cardcasino.sk.