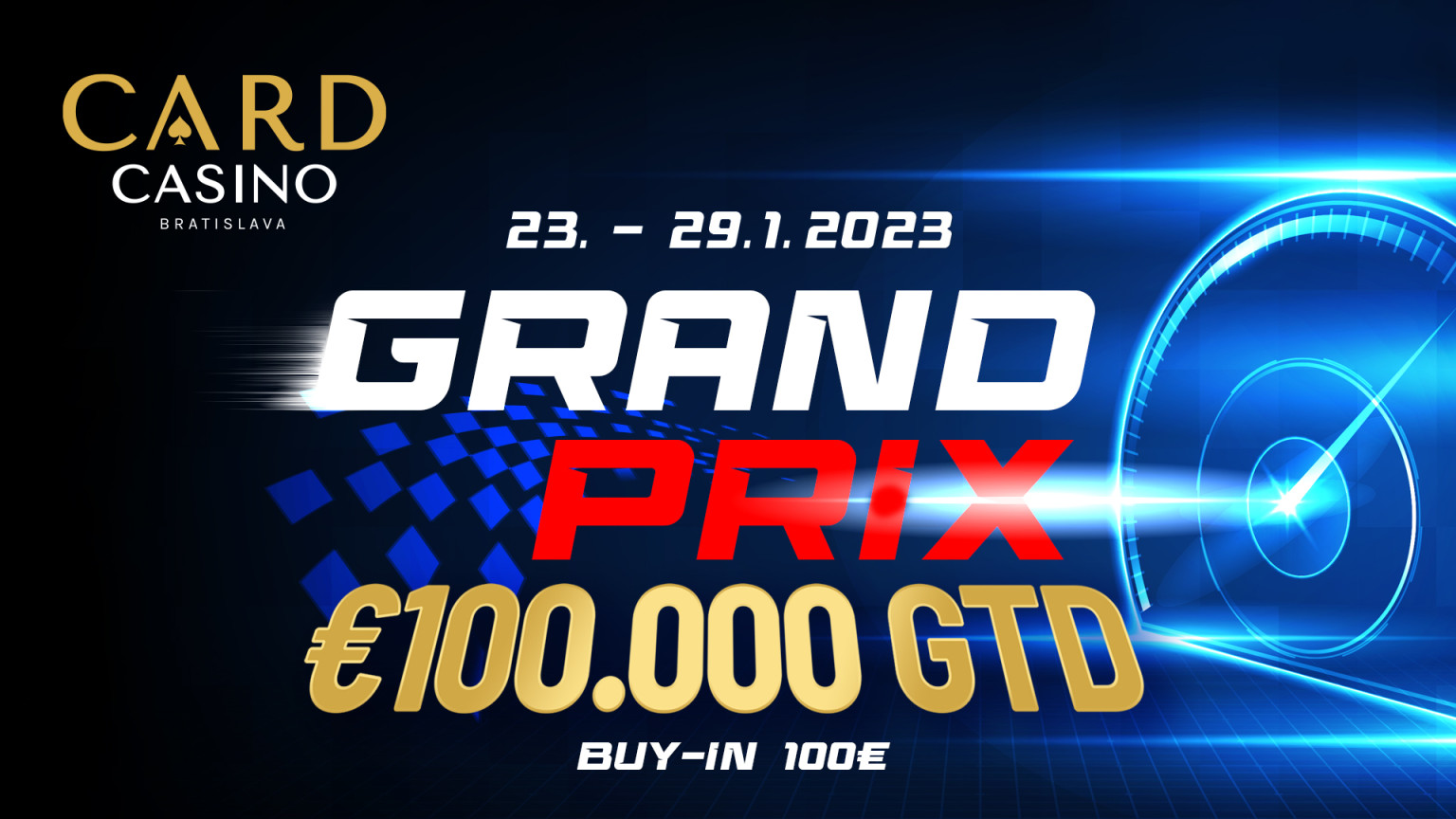 The next edition of the €100,000 Grand Prix will be played in Carde in late January 2023
Poker tournaments with a six-figure guarantee are already a regular feature at Slovakia's largest poker room, Card Casino Bratislava. The end of 2022 also brought the Grand Prix tournament, which will also open the year 2023. Players can look forward to it already in January.
Buy-in 100€, guarantee 100.000€. This is the description of the tournament, which has already made its home in Card Casino Bratislava under the Grand Prix brand. The tournament will be played on the 23rd and will culminate on the 29th of January 2023. And the formula-themed event will kick off a number of great tournaments and festivals that will take place during the next year in Slovakia's biggest casino.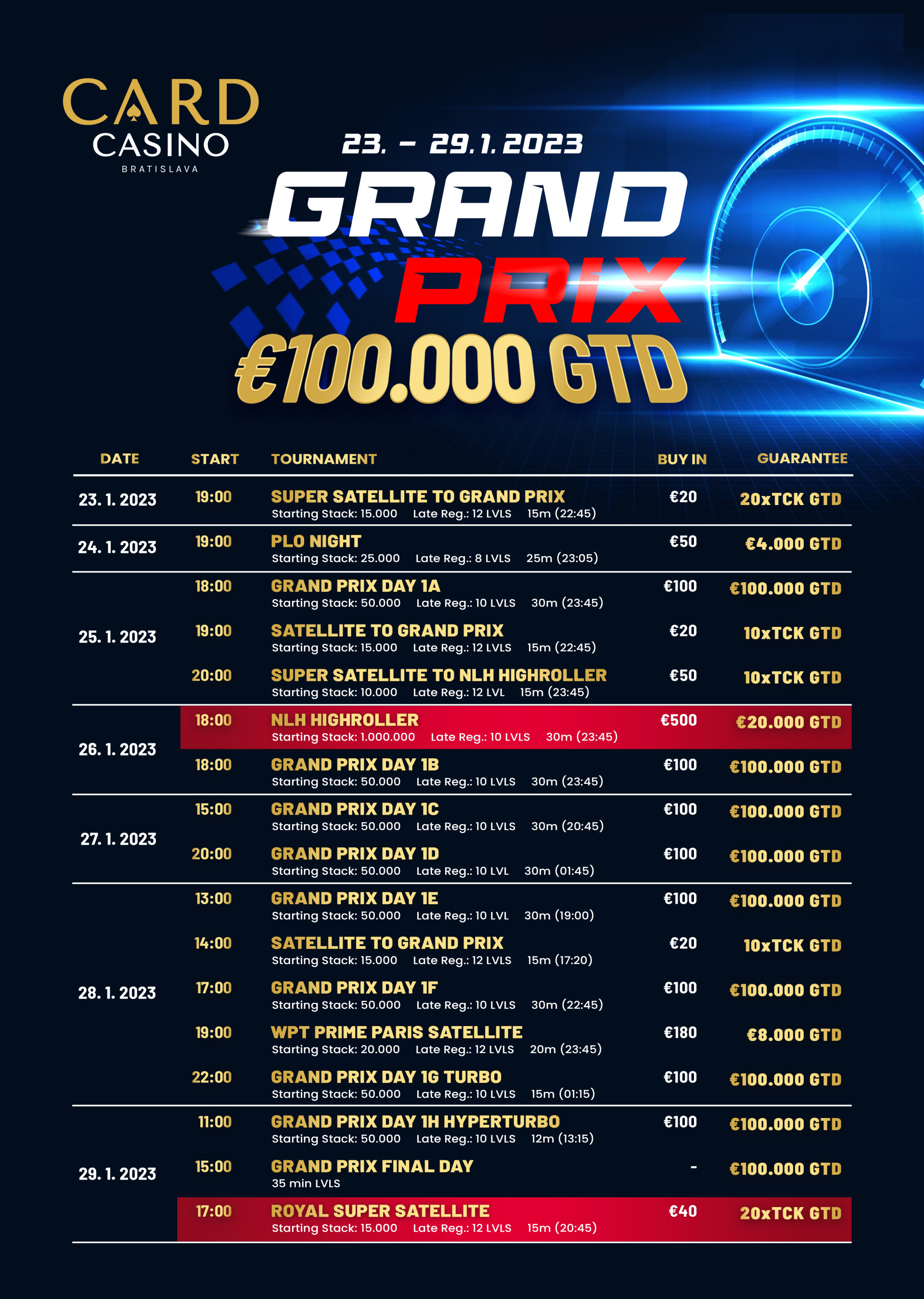 Players can also look forward to the €250,000 Royal tournament, which is scheduled for February (Feb. 12-20, 2023). With a buy-in of €250 and a quarter of a million graphics, this is the Card Royal.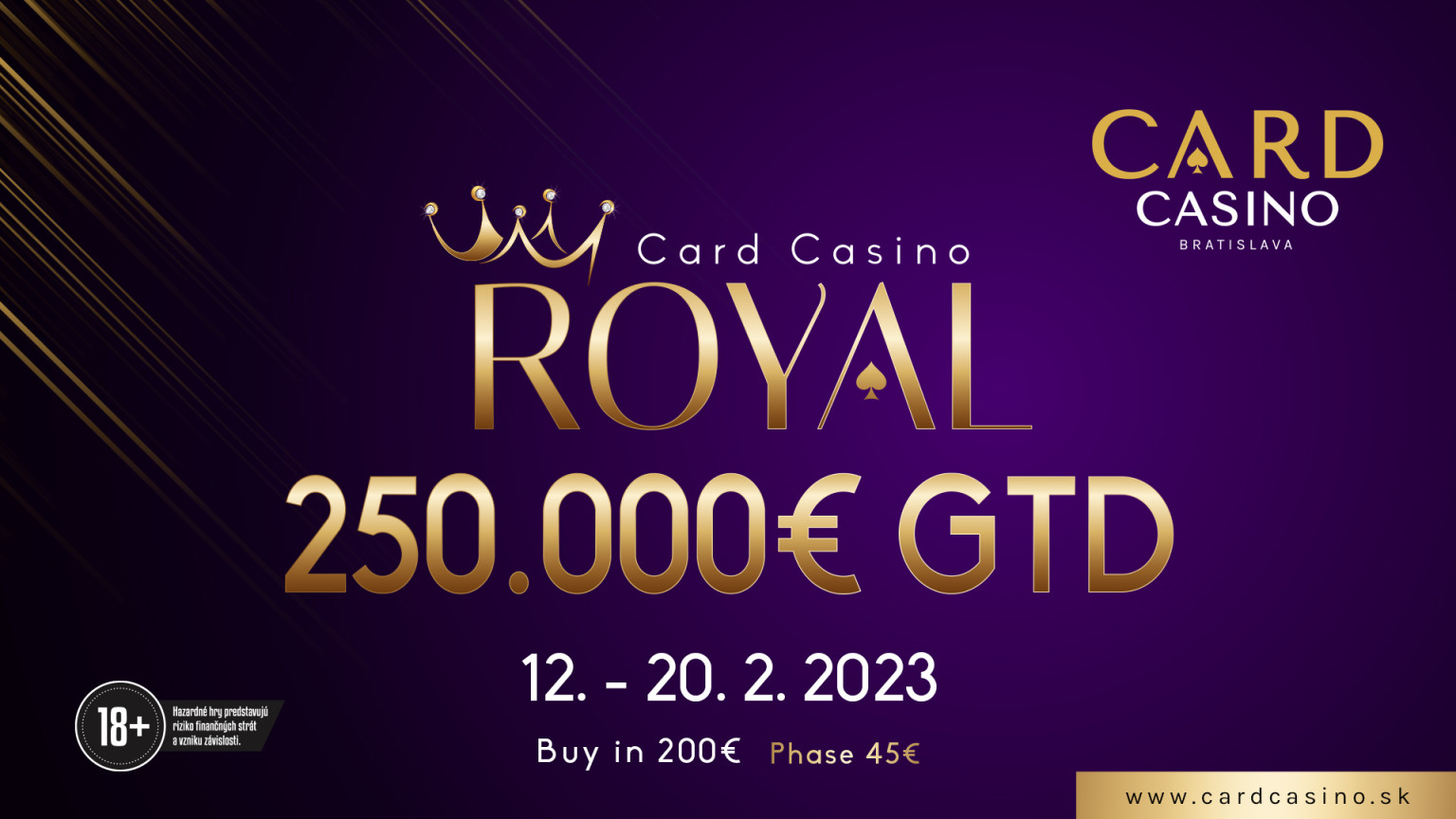 Foreign events are also a matter of course. Players can look forward to the popular festival with Nordic participation, the Norwegian NM Festival, which will take place in the spring of 2023 from March 23 to April 4.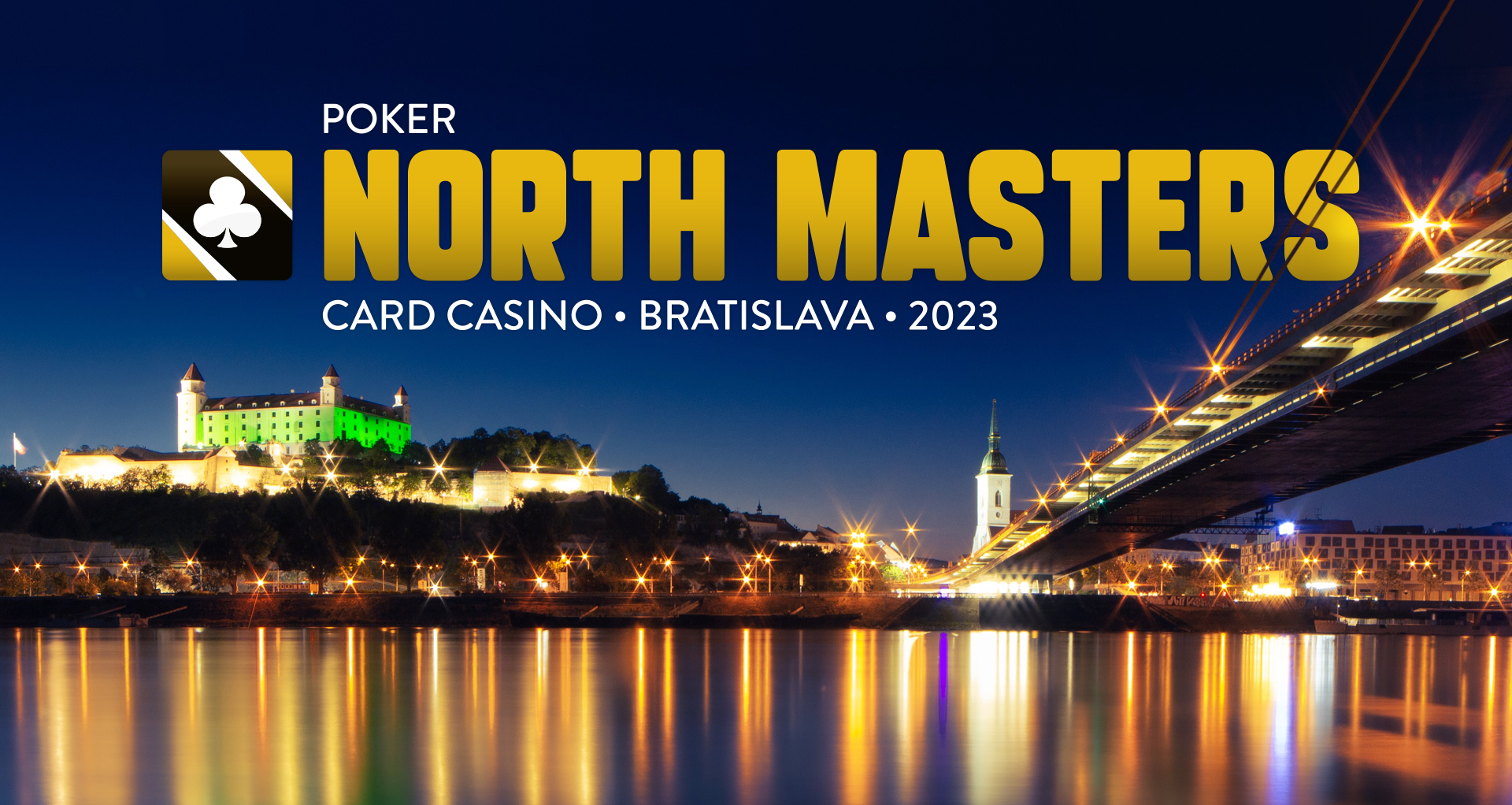 The main event of the first half of next year will come in May, when the WPT World Series tournament with a buy-in of €1,100 will take place in Bratislava!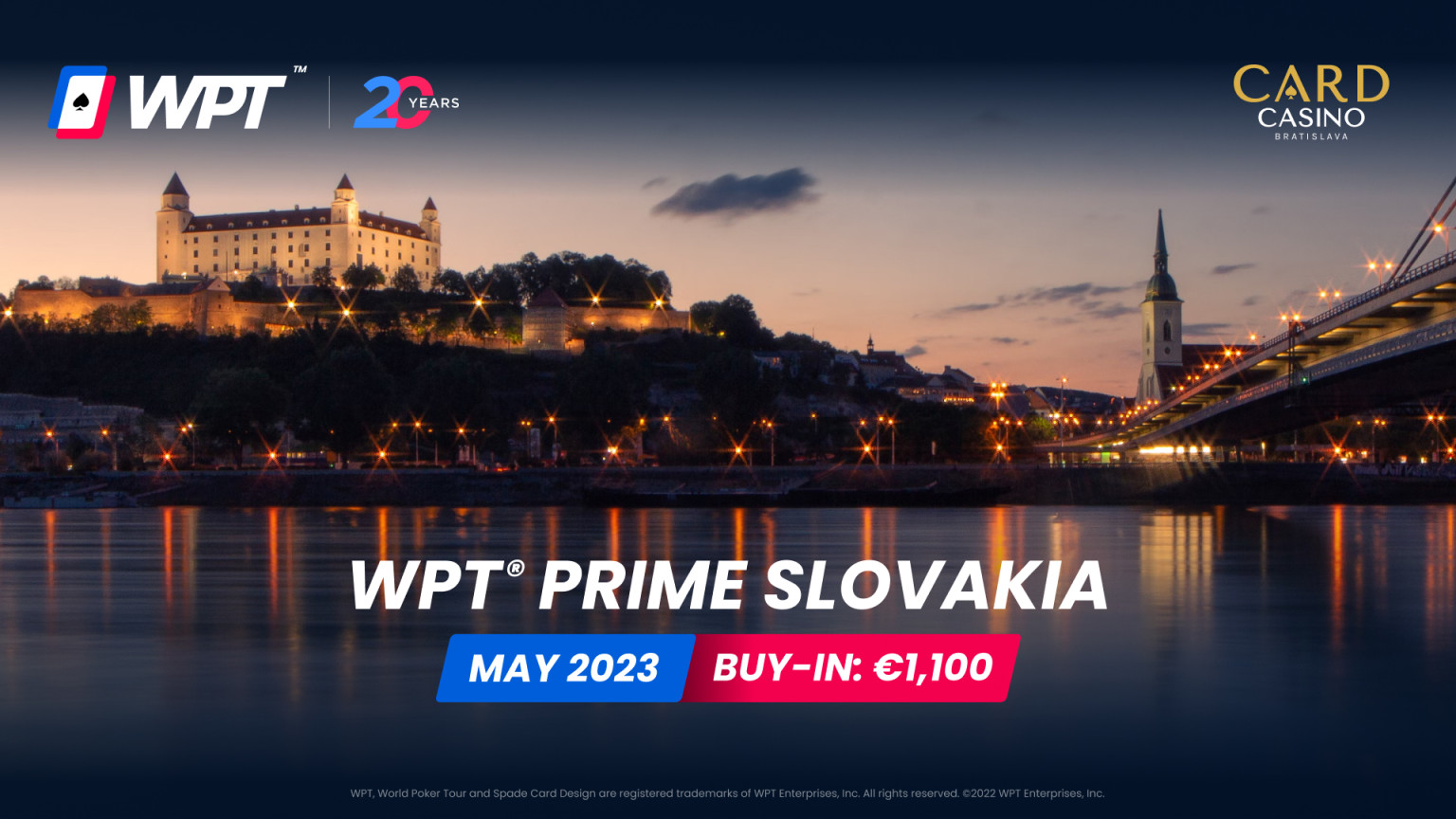 The year 2023 will bring a lot of great action and awesome events to Card Casino Bratislava that no poker lover should miss.