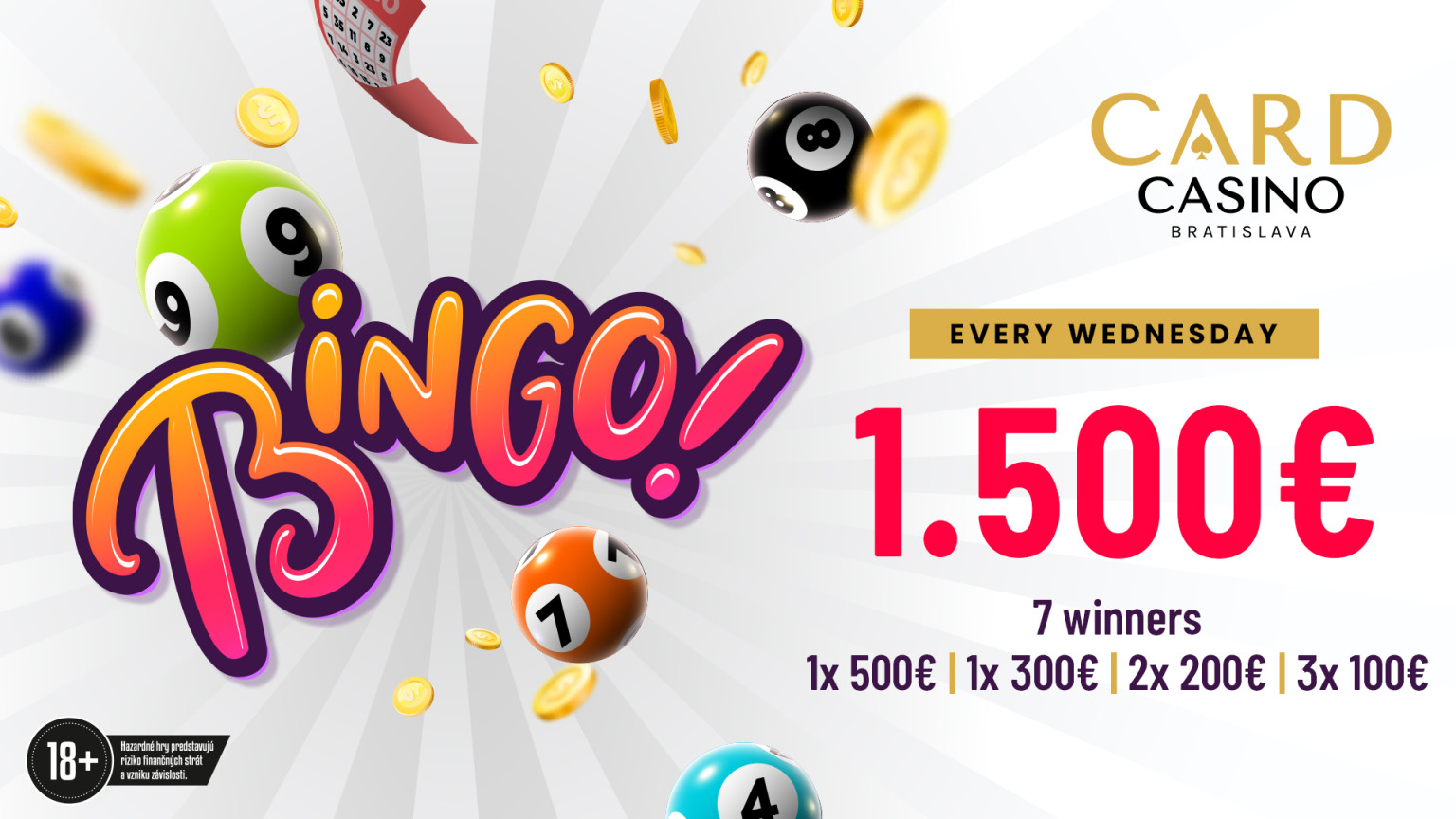 The popular BINGO is back! Have fun and win in your Card
TOP
Akcie
Live game
Automaty
Summer is coming to an end, but the fun and special moments at Card Casino Bratislava are still there. The popular Bingo game, which you can play regularly every Wednesday during September, will take care of them.
Guests will receive 1 BINGO ticket (one per day) at the reception every Wednesday for entering the casino.
It consists of the first original page and a second copy. The guest writes down the numbers and separates the original from the copy. The original is handed in at the reception, the copy remains with the guest. And then you just have to be in the casino at the time of the draw and have the right numbers. The following prizes are available for guests in the BINGO game:
Value Amount in € Form
1x 500 Lucky Chips
1x 300 Lucky chips
2x 200 Lucky chips
3x 100 Lucky chips
In addition to BINGO, players can also enjoy some great prizes in the form of our Jackpots and Lucky Box, where visitors can also choose from a range of great prizes.
In addition, each Card, Gold, Silver or Bronze Jackpot winner will also receive a Bingo ticket as a reward for hitting the Jackpot.
Tempting rewards, never-ending fun. This is your Card Casino Bratislava.