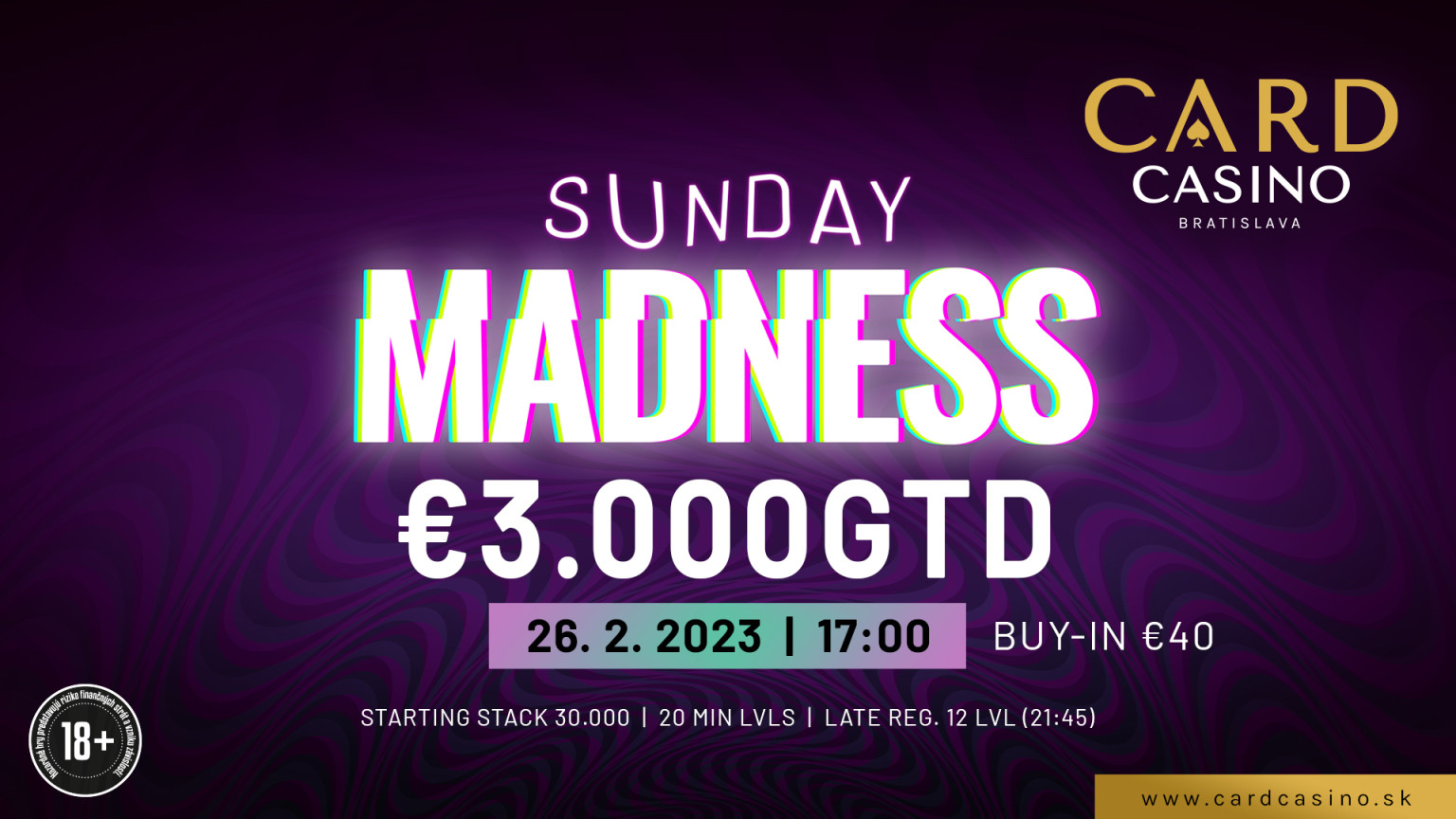 The week of one-dayers crowns another ELITE part with €50,000 GTD
After the poker marathon marked by the Royal tournament, one-day tournaments with beautiful guarantees and a traditionally busy weekend will be played in Card Casino Bratislava this week. What can players look forward to?
On Tuesday, as usual, there will be a shuffle up and deal during the four-card omaha and the PLO Night tournament. The buy-in is €50, the guarantee is traditionally €4,000. Anyone who feels like at home in this version of poker or just wants to discover the magic of this poker style is warmly welcome. The tournament starts at 19:00.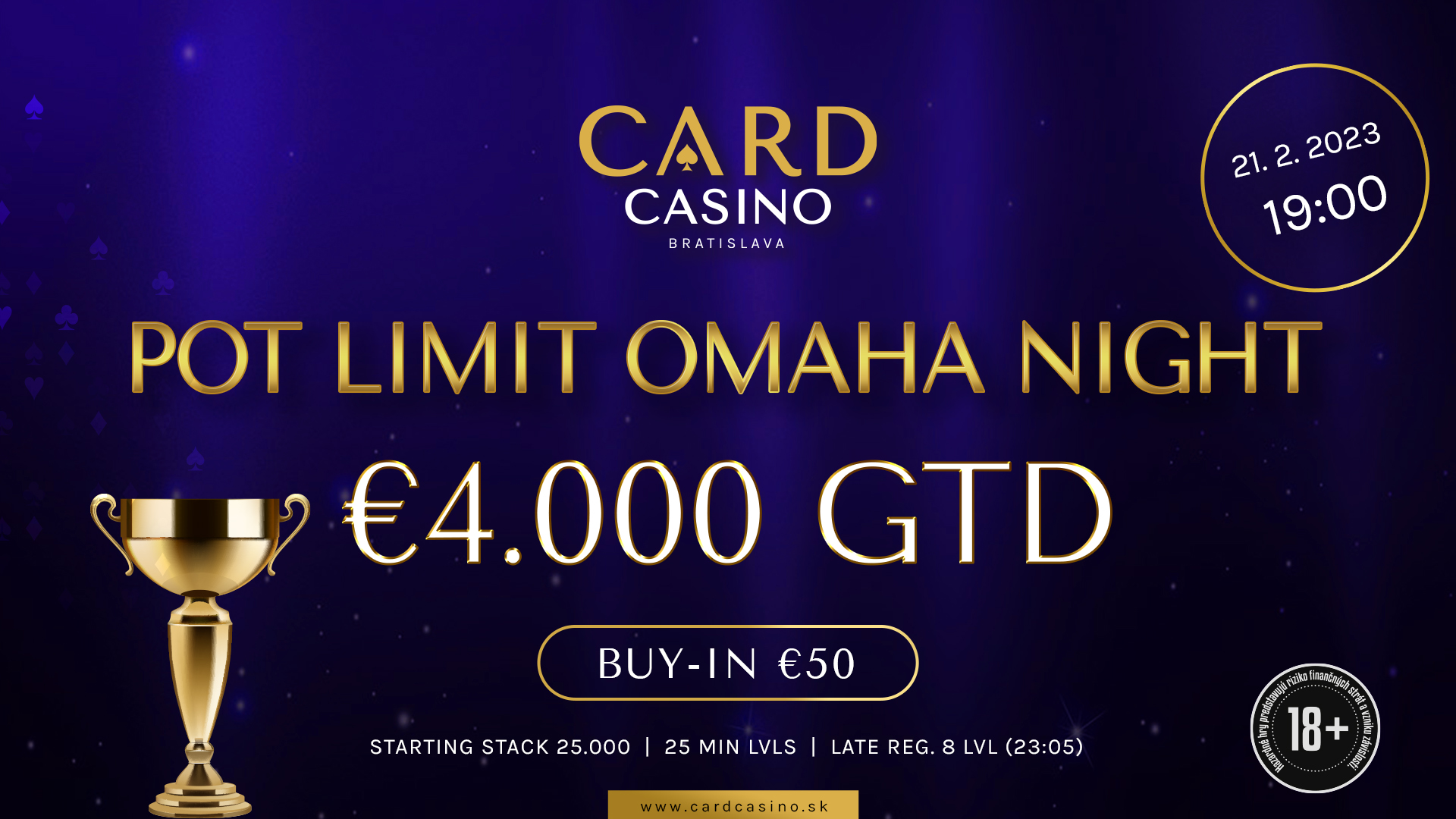 On Wednesday, players start with a big stack, which is why the tournament is called Deepstack - 50,000 chips are waiting for the players right from the start. The registration fee is €100 and the guarantee is an attractive €8,000.
Thursday is Stylo Ladies Night. The casino will be full of ladies' charm, as women have the first buy-in to the tournament for free. The possible second "charge" and the first for men has a value of €40, the guarantee is €3,000. On Wednesdays and Thursdays, tournaments start at 19:00.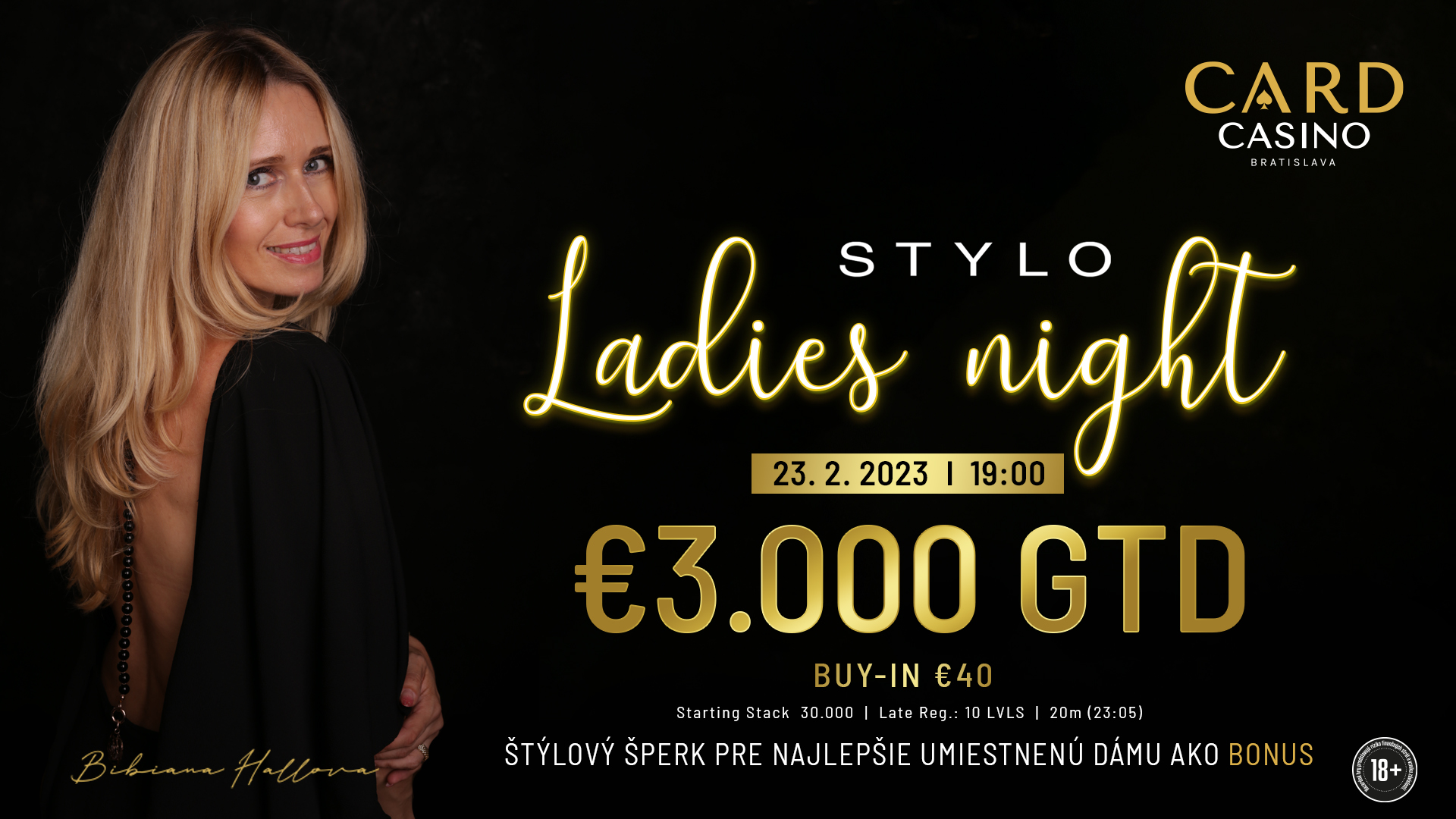 As usual, the biggest tournaments are played during the weekend.
Big Stack Turbo starts on Friday from 18:00 with a luxurious stack of 100,000 chips, a buy-in of only €50 and a beautiful guarantee of €10,000.
The main tournament is scheduled for Saturday, February 25th from 16:00. The third part of The Elite Poker Series is waiting for the players. Buy-in has a value of €120 and a great guarantee of €50,000! Levels will change after 30 minutes, players will receive a portion of 100,000 tokens at the beginning.
The exclusive Elite Poker Series will last until November 12th, 2023. Selected tournaments under the ELITE brand will be included in its ranking, while 3% of the given tournament amount will be taken into the prizepool of the series. Whoever will be at the top of the leaderboard at the beginning of November will receive a ticket worth €1,100 to WPT Prime Bratislava 2024.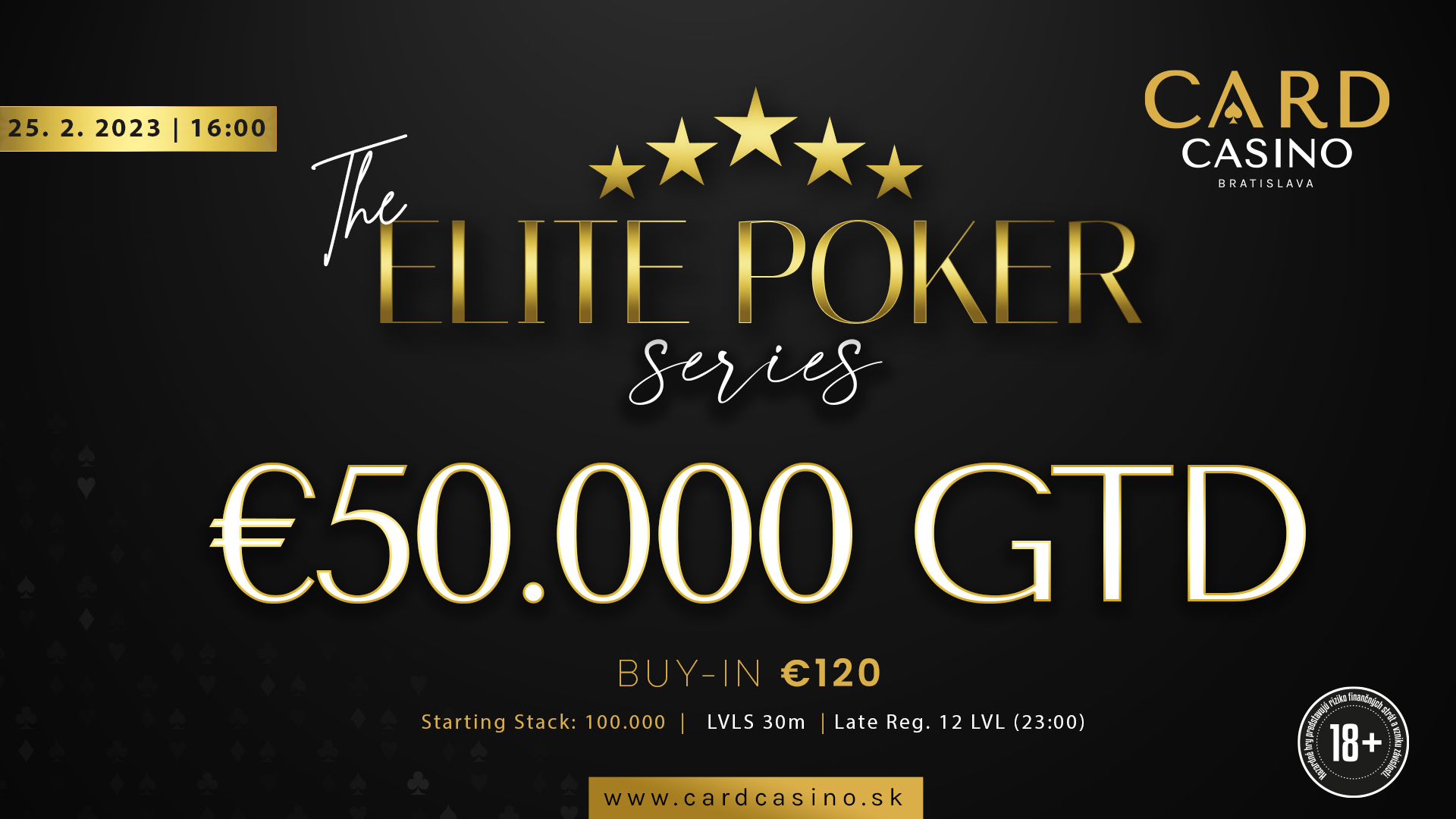 However, the highlight of the league will come only at the final Freeroll, in which its winner will enter with the knowledge that he will play the WPT in Bratislava. However, he will also have a chance to win a place at an exceptional World Series tournament in Las Vegas, specifically a package worth €12,500 at the WPT World Championship Las Vegas 2023!
The week of one-day tournaments will be completed by Sunday's Sunday Madness starting at 17:00, €40 buy-in and €3,000 GTD.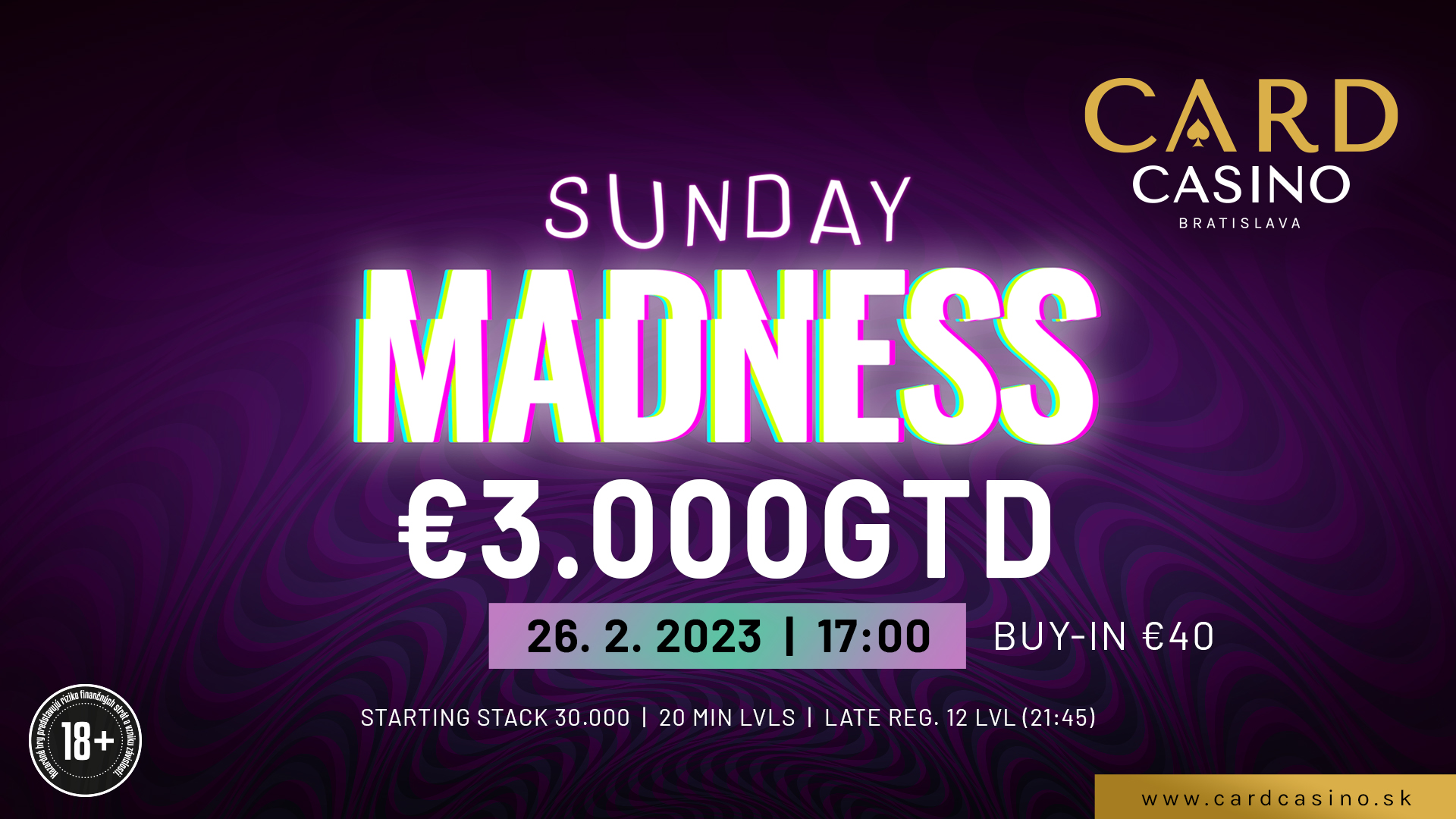 You can find all the information about the tournament events, as well as the Live Game, slots and Card Cabaret events at www.cardcasino.sk or the casino's social networks.