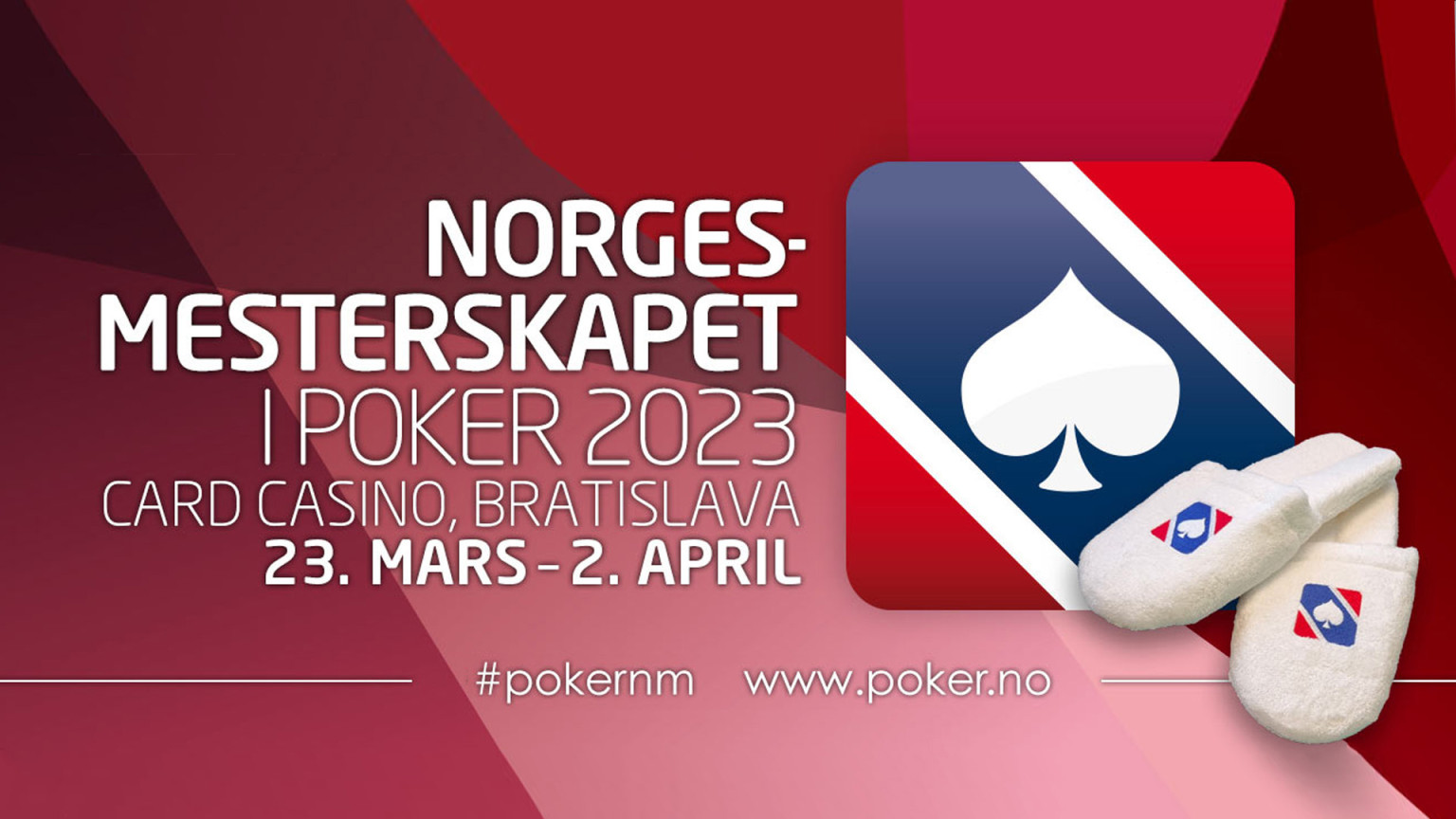 Useful information before the poker festival - NM
Spring of 2023 will be extremely busy at Card Casino for a poker event of European caliber. From March 23 to April 4, a spectacular Poker-NM festival awaits players under the Norwegian flag. This will bring hundreds of players from Northern Europe to Bratislava, for whom we have a number of useful tips.
That's why we know that there will be a big crowd of players at the cash desk on the days when the festival kicks off.
And so we are giving the opportunity to PRE-REGISTER. This can be done in advance, which will allow players to register and enter the casino much more smoothly and conveniently afterwards.

We would also like to inform players from abroad about the possibility of accommodation at our partner hotels Vienna House and NH ONE GATE HOTEL.
Don't miss the unique experience of the Poker-NM festival, which will visit Card Casino Bratislava at the turn of March and April.