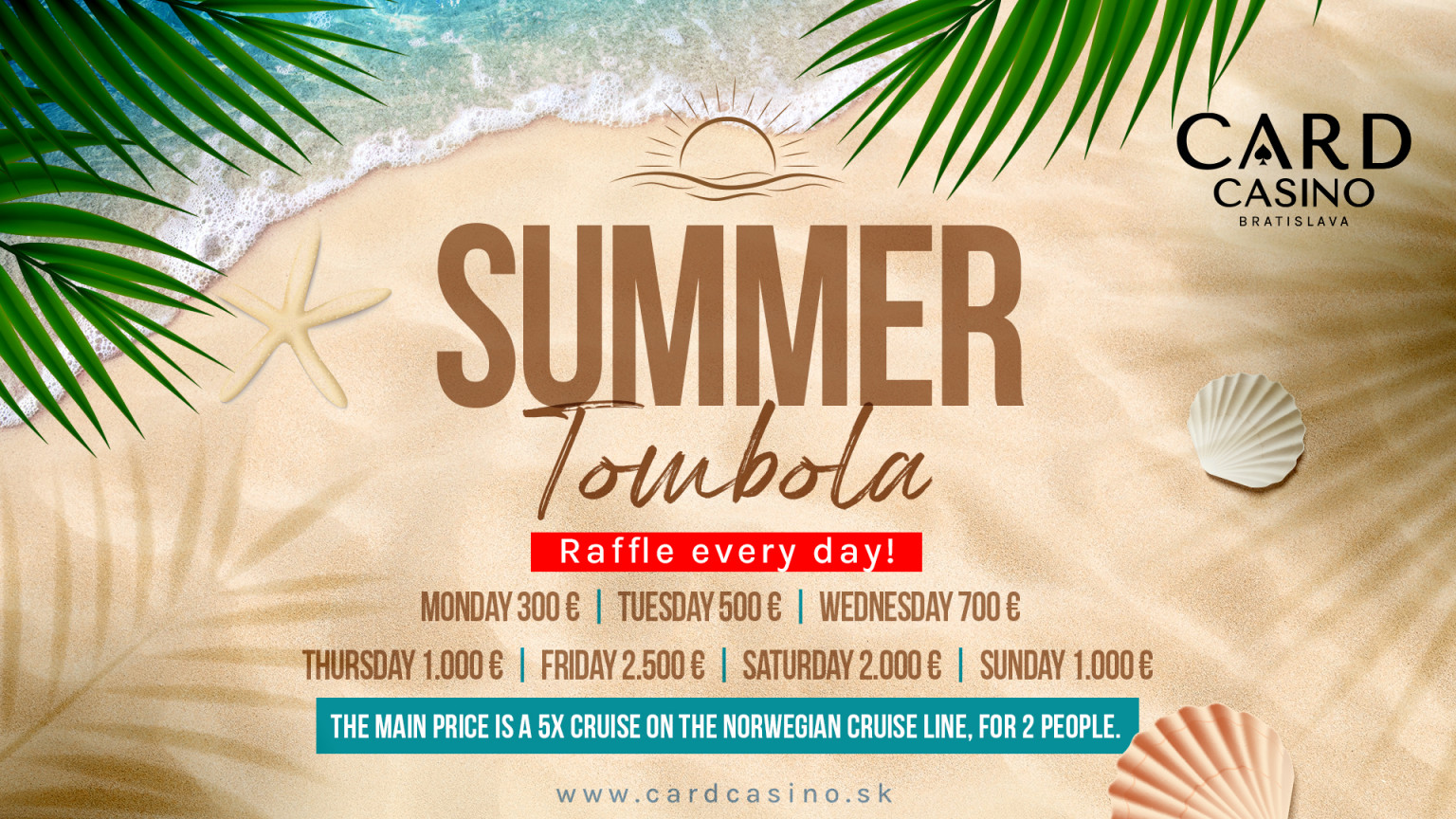 Win in the raffle EVERY DAY! We will give away almost 80.000€ during the summer
One raffle season is over, we have met the owner of a brand new Mercedes Benz CLA, and from Saturday 25th June another, even richer cycle begins! What can you look forward to?
Regular visitors to Card Casino Bratislava know that there is almost always an attractive event waiting for them in the largest Slovak casino, where they can win great prizes.
These include the popular raffle, which they used to win three times a week. Anyone who thinks that this trend will slow down in the summer is mistaken. Quite the opposite. The generosity will increase even more, so visitors can look forward to the raffle every day!
Summer at Card Casino is going to be a hot one for winnings. It all kicks off with a new raffle draw cycle on Saturday 25th June with prizes worth €2,000.
During the summer weeks the raffle will be held as follows:
Monday 300€
Tuesday 500€
Wednesday 700€
Thursday 1000€
Friday 2500€
Saturday 2000€
Sunday 1000€
So every week there are prizes worth a total of €8000 for players!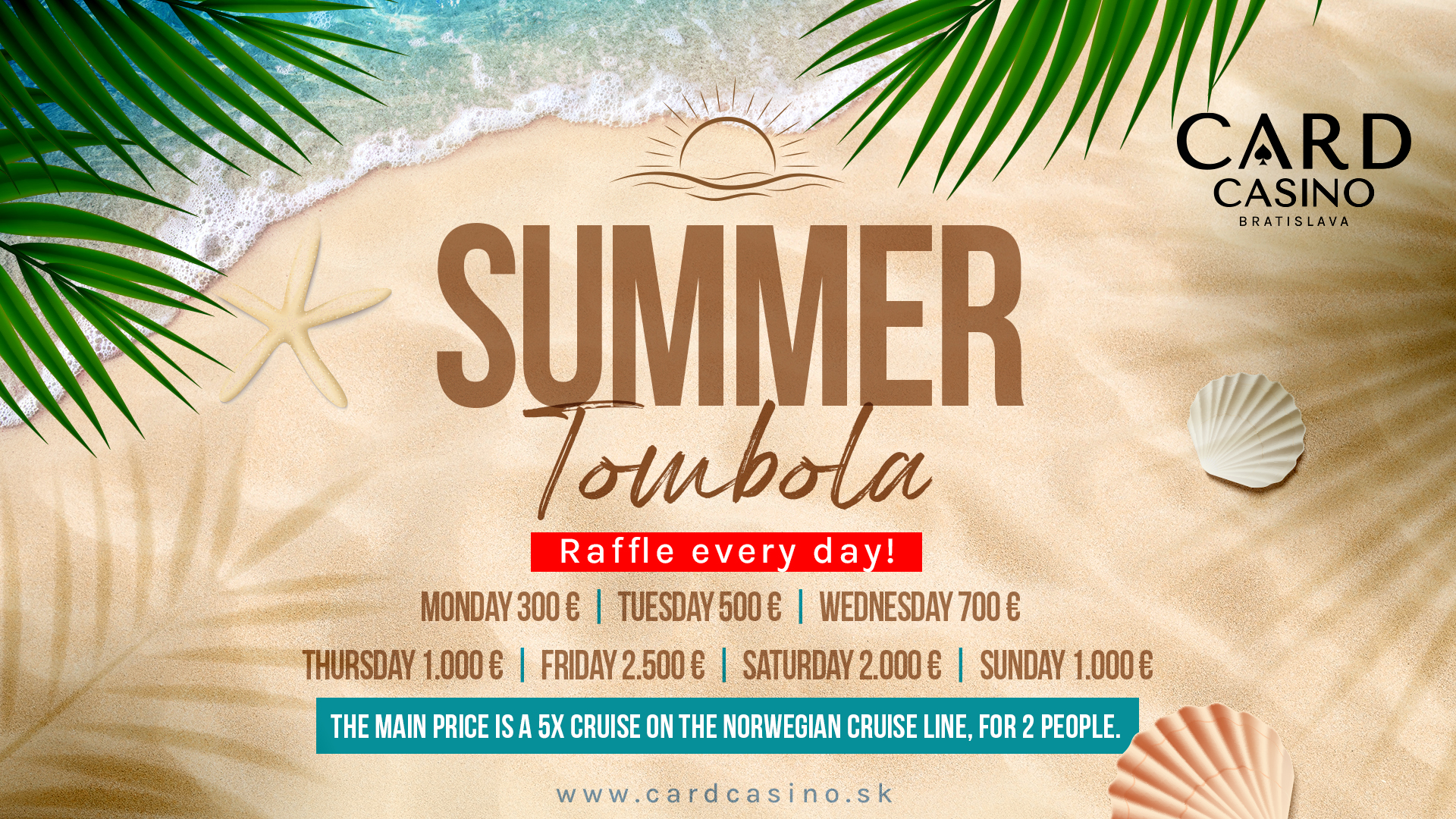 But that's not all.
Pizza, lasagne, football, Eros Ramazzotti. These are also symbols of Italy. On Friday, 22 July, a summer Italian party awaits visitors, with a raffle with increased prizes worth € 3,000.
The end of August will bring with it a unique White Party with a special raffle with prizes worth 5.000€! Up to 17 prizes will be raffled off, with the grand prize worth €1,000! All this on Friday 19th August at the Card Casino for the White Party.
Until the end of August, players will be entered into a raffle draw every day with total prizes worth more than €77,000! In addition, at the end of the summer, on 31 August, there will be a big raffle draw for 5x Norwegian Cruise Line cruises for 2 people.
It's a unique, hot and win-rich summer with Card Casino Bratislava.