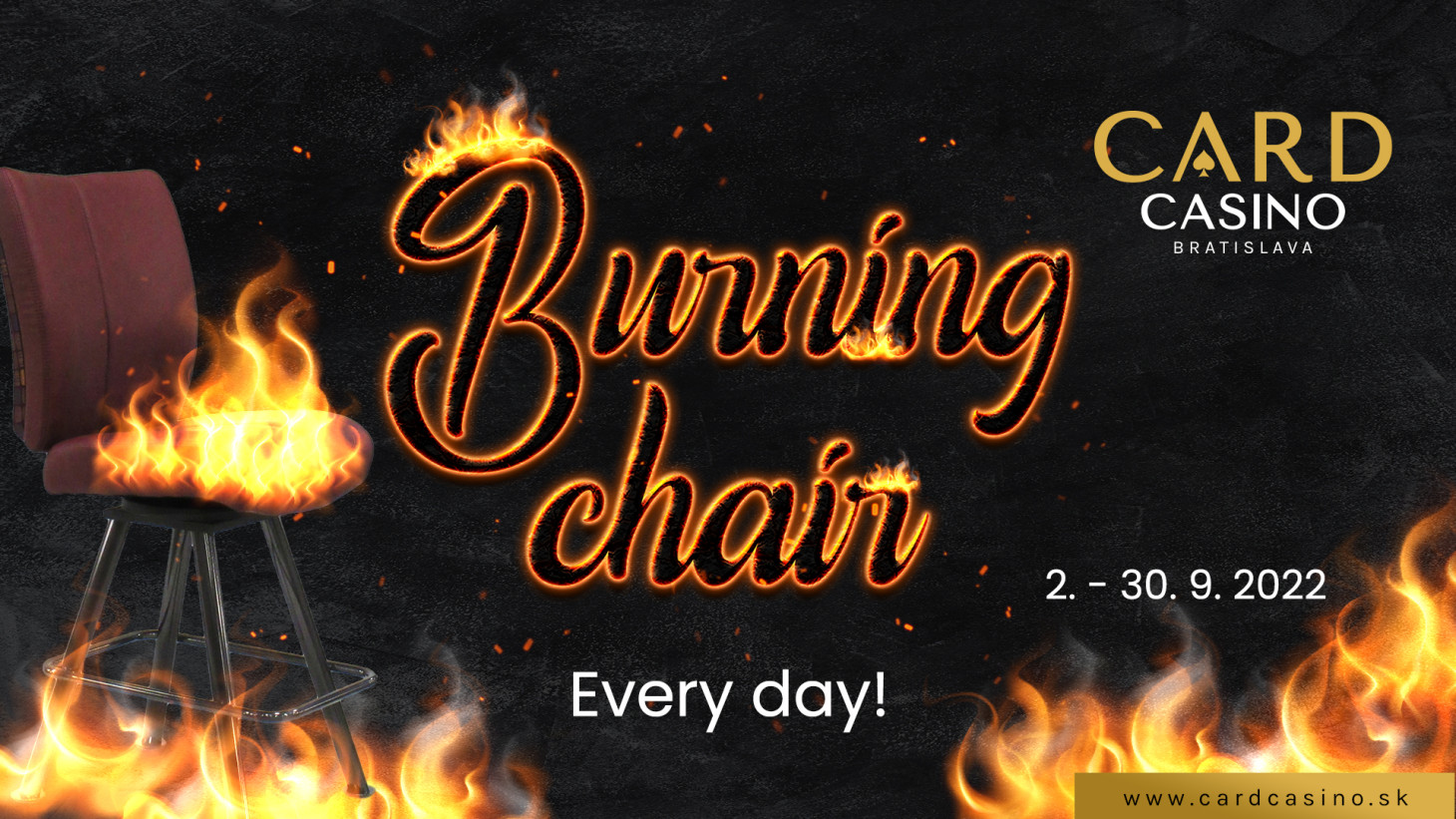 TOP
Akcie
Live game
Automaty
September is going to be hot for jackpot wins with the Burning Chair!
Summer may be officially over, but it's still going to be a hot one for jackpots at Card Casino Bratislava. Players can look forward to amazing instant wins as well as a final raffle.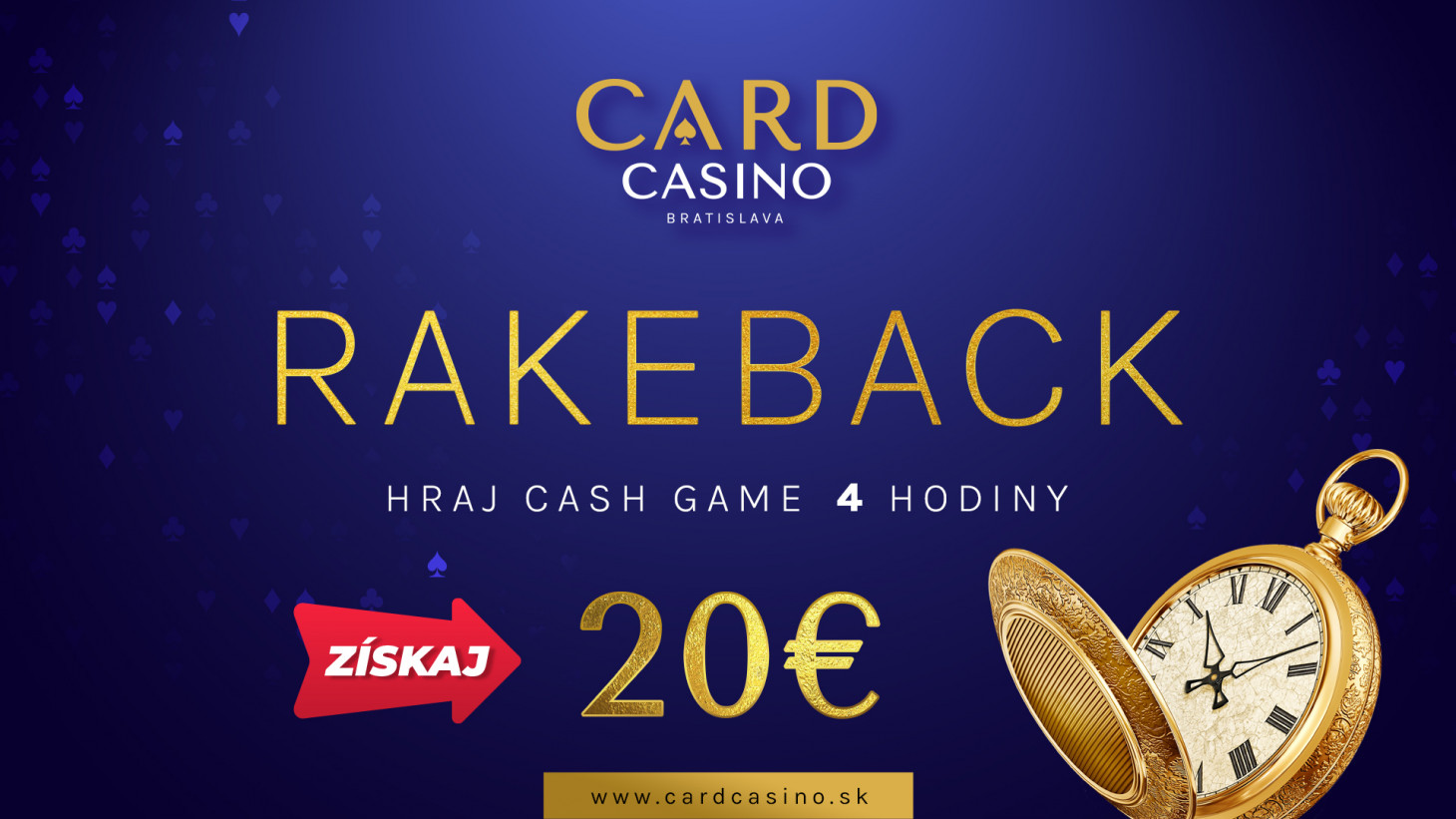 Card Casino Bratislava CASHBACK RAKEBACK
Play in the Card casino cashgame and earn from the first minute!
How to win 20€?