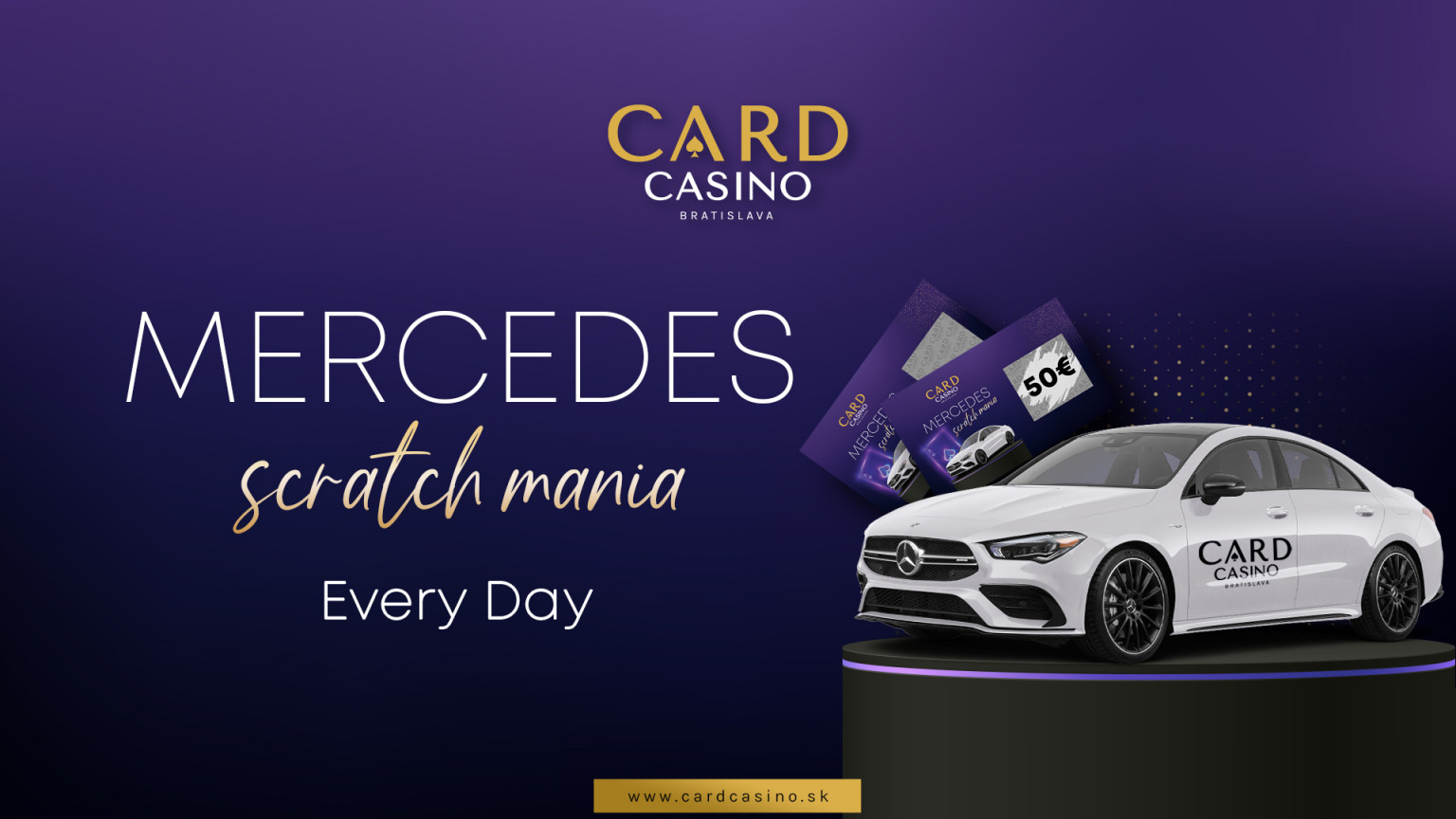 A luxury Mercedes is up for grabs at Card Casino!
The biggest Slovak casino, Card Casino Bratislava, has prepared a great competition for its visitors, at the end of which we will get to know the new owner of a luxurious Mercedes Benz CLA! How to get it?
Simply come to Card Casino Bratislava, wipe the scratch card and you'll find an instant win or raffle ticket waiting for you. The latter will take place three times a week.
On Wednesday and Sunday there will be a raffle for prizes worth 600€, on Friday 1 000€. Whoever succeeds in the raffle is automatically entered into the raffle for a new car.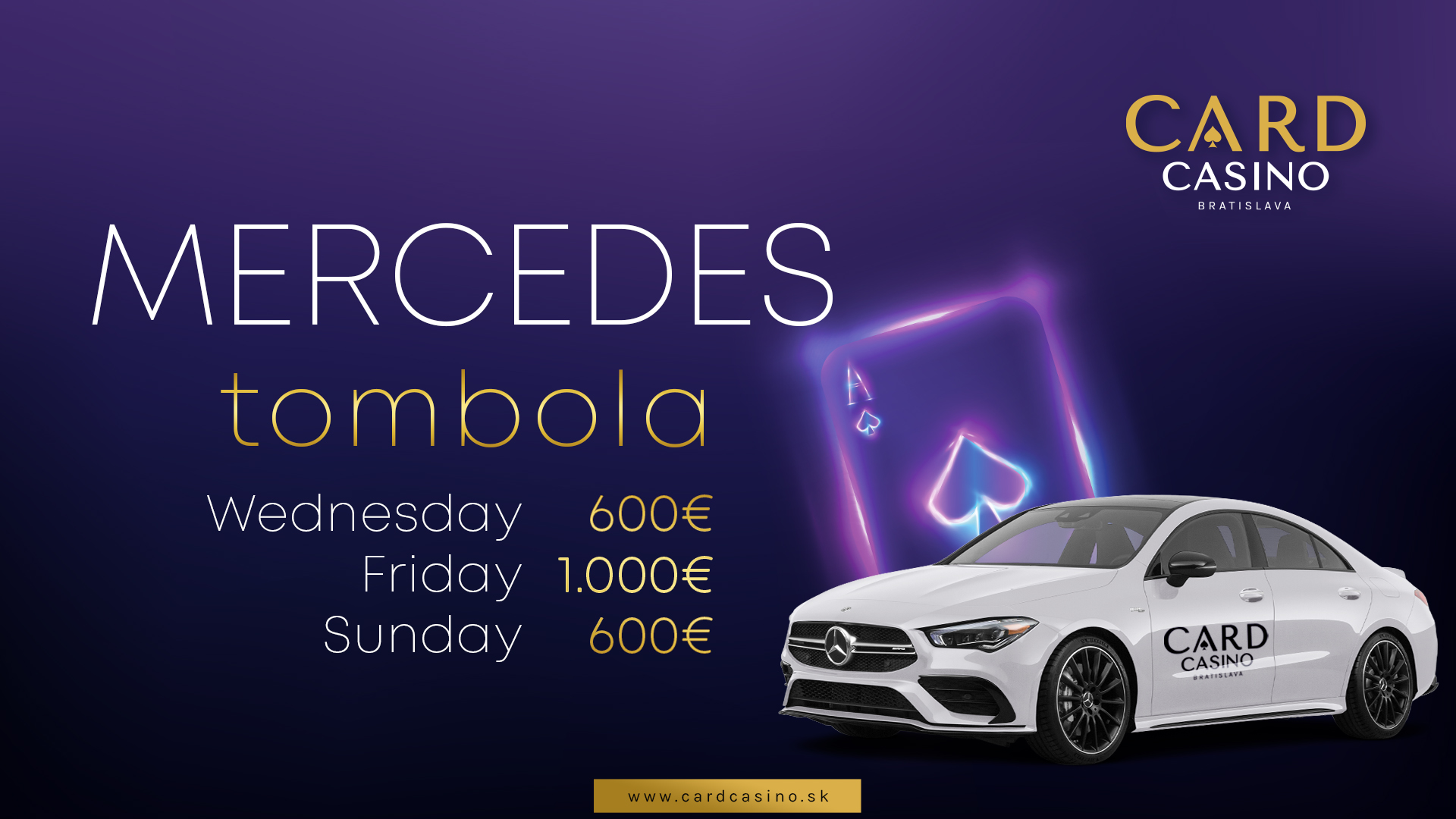 11 tickets from Friday's draw will go into the draw for the Mercedes Benz CLA, six from Wednesday and Sunday's draw.
The owner of the luxury car will be announced in a grand raffle on 24 June, where there will also be a raffle for prizes worth € 3,000.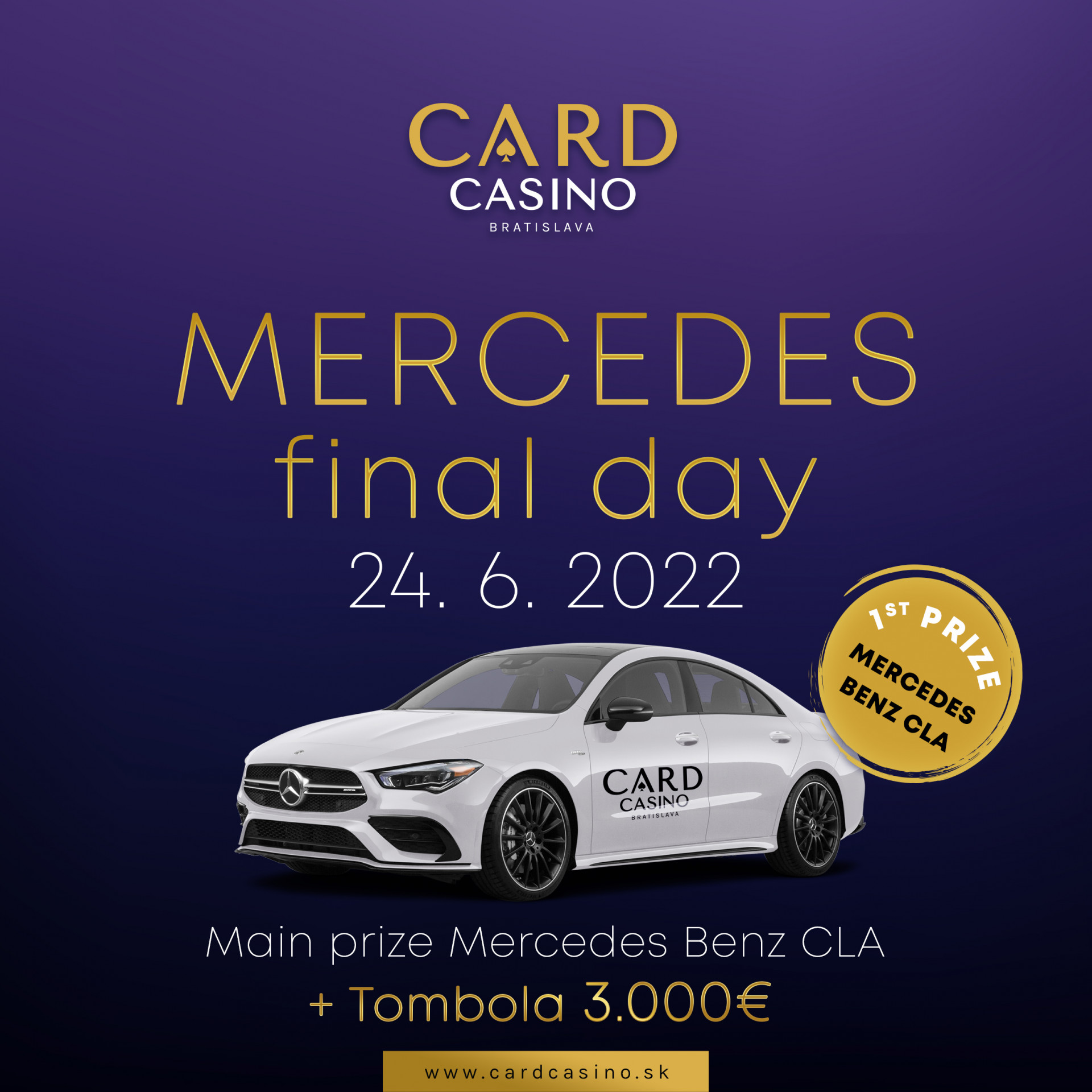 Endless fun, amazing prizes. This is Card Casino Bratislava.