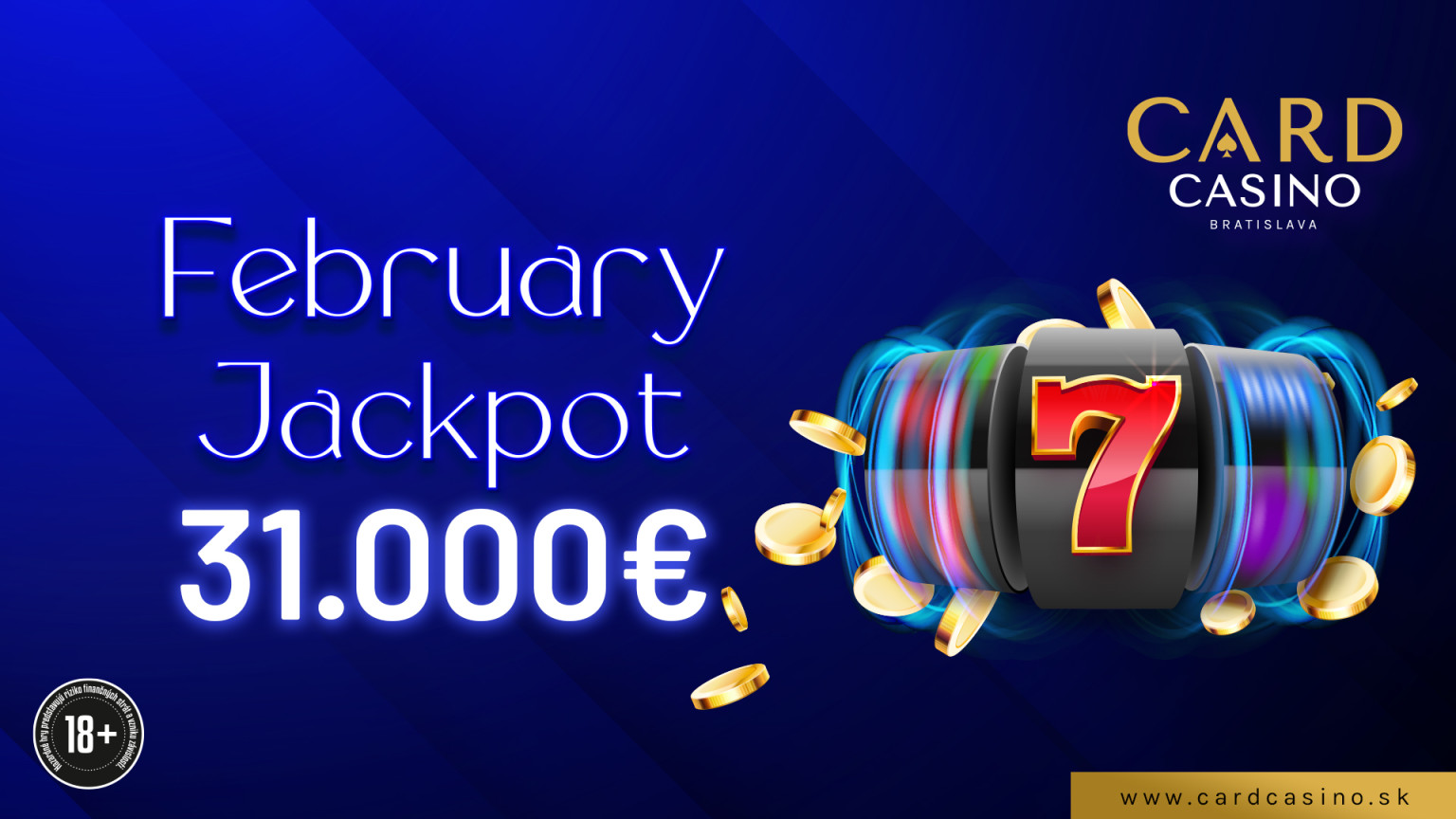 Come and claim your share of the February Jackpot worth €31,000
The shortest month of the year is here, but the mega generous rewards for casino players do not change. Do not miss the chance to win jackpots offered by Card Casino Bratislava.
February will bring visitors a continuation of great promotions, during which we will give away up to €31,000!
Throughout the month of January, there are great promotions and great prizes up for grabs.
The Happy Hour Jackpot will fall again, every hour! Regular prizes of €25, €50, €75 and €100 await visitors. In addition, on Friday and Saturday, a prize worth 500€ will smile on selected lucky winners!
1. 500€ Ticket
2. 500€ Ticket
3. 500€ Ticket
4. 500€ Ticket
During the first month of the year, a total reward of €31,000 awaits guests.
You can find all the information not only about the SLOT raffle and the February Jackpot event, but also about other news at Card Casino Bratislava at www.cardcasino.sk, the casino's social networks, or from the employees.