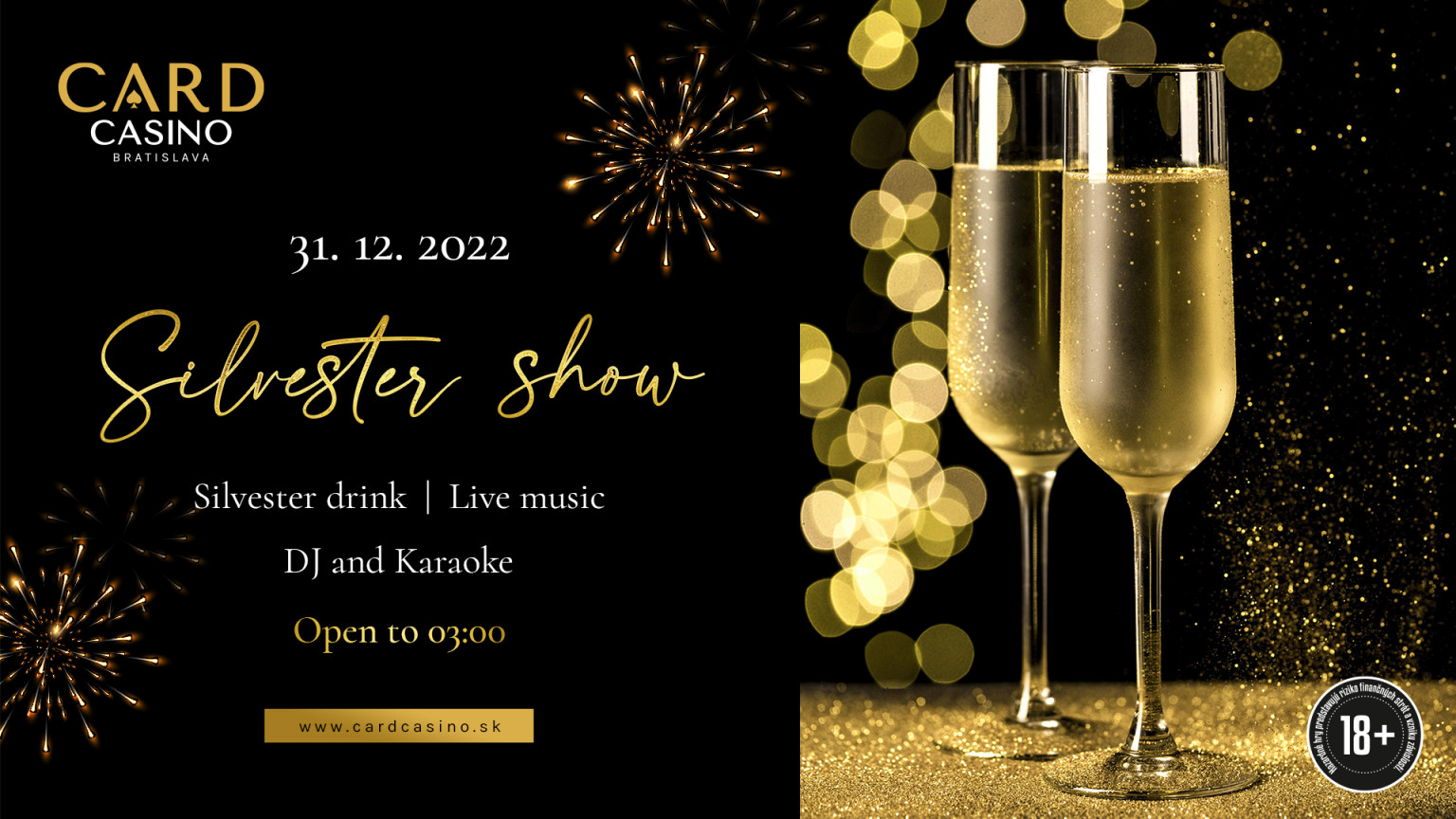 Experience an unforgettable New Year's Eve in your Carde
The year 2022 is slowly but surely coming to an end. On the last day of the year with three deuces, New Year's Eve, visitors to Card Casino Bratislava can look forward to great fun and great prizes.
It happens that New Year's Eve is associated for most of us with a big party and taking stock of the old, ending year. It will certainly be no different now.
At the stroke of midnight, we will open the champagne bottles and the New Year 2023 will begin. What it will be perhaps none of us can predict. But we do know that the farewell to the old one will be in style in the premises of the largest Slovak casino.
Visitors can look forward to live music, karaoke and a DJ who will play one hit after another. We'll be singing, dancing, having fun with our favourite games, and of course, there will be a midnight toast.
In the words of Helenka Vondráčková, a Long Night is waiting for us!
Well, what else can casino visitors look forward to? On the last day of the year, i.e. 31st December, extra prizes will be added in the Christmas Raffle, as well as we will recognize the winners of the 5x€200 in prizes from the Christmas tree.
Great fun and prizes await you on the slots, LIVE game, and also on the poker tables, where the special New Year's Eve Cash Game will be played.
The casino gates will be open until 03:00 the next day, New Year's Day 2023.
Come and say goodbye to the old year and experience unforgettable moments in your Card Casino Bratislava.