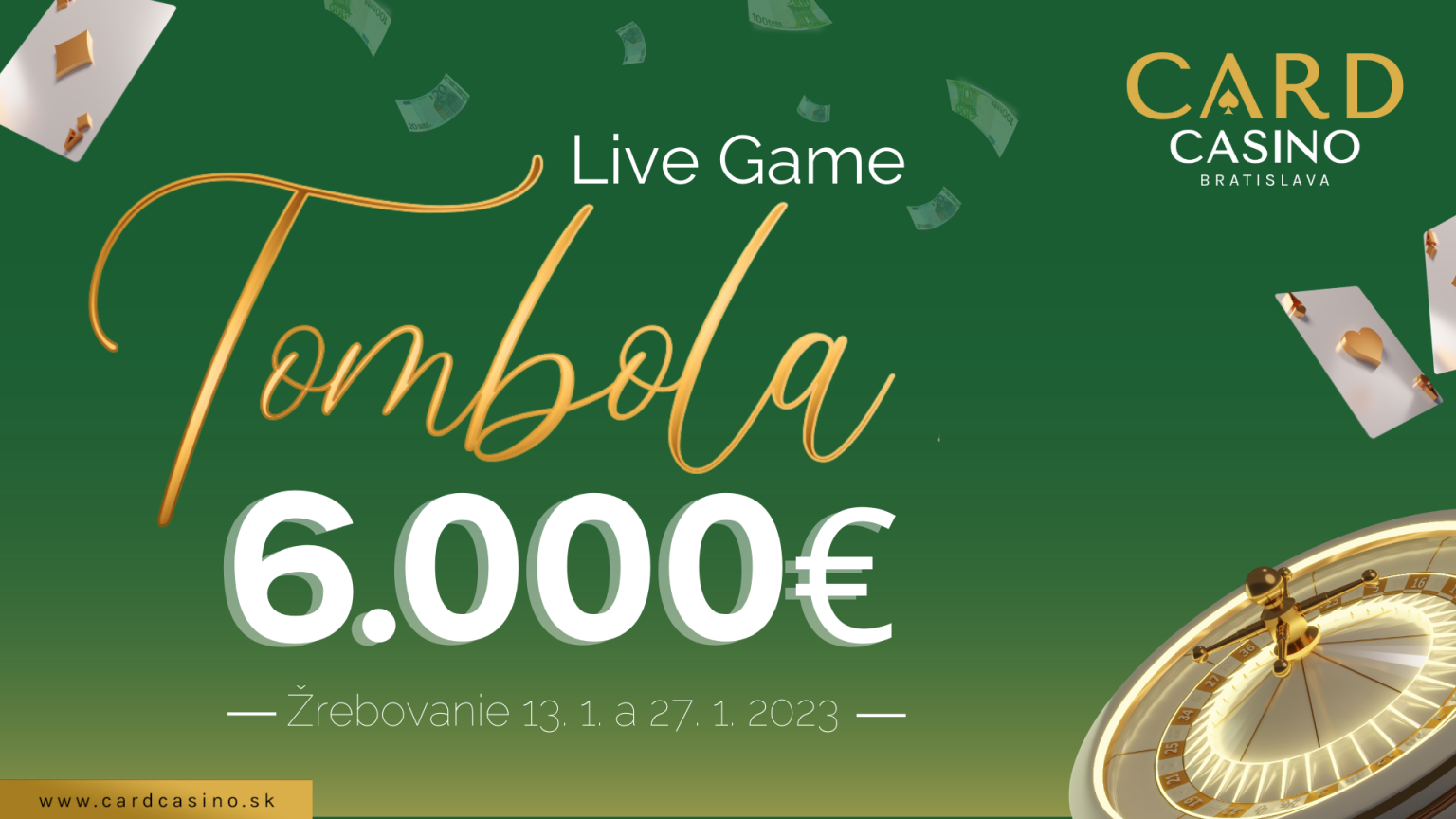 Get ready for the €6,000 Live Game Raffle
January promotions at Card Casino Bratislava again promise great prizes and rewards for guests. One of them is the raffle draw at LIVE GAME, where we will give away thousands of euros to the winners.
How to be included in the pool of potential winners?
Guests playing at the LIVE GAME tables will receive raffle tickets for the live game by actively playing.
The raffle will be drawn twice a month, on Friday 13 January and then on Friday 27 January.
A total of €6,000 is up for grabs. The prizes in the LIVE GAME raffle are divided as follows:
Ranking Total Form
1. 500€ Lucky chips
2. 500€ Lucky chips
3. 500€ Lucky chips
4. 500€ Lucky chips
5. 500€ Lucky chips
6. 500€ Lucky chips
And how to get the most raffle tickets? The prerequisite is, of course, active play. This applies to Roulette, Ultimate, Blackjack, but also Poker.
On Roulette, guests receive 1 ticket for repeating a winning number on Roulette 3 and 4.
At Ultimate, visitors will receive 1 ticket for wins from poker upwards.
When playing Blackjack, guests receive 1 ticket for the first 3 of a player's hole cards on the same box (also counts as a split, e.g.: 3,3,3; J,J,J; ...).
Poker players can also win a ticket for the special January LIVE GAME raffle. 1 ticket will be awarded to each tournament winner as well as the runner-up, i.e. the second runner-up. A raffle ticket will also be prepared for players who take advantage of the 3 re-buy option within one tournament.
All information not only about the LIVE GAME raffle, but also about other events at Card Casino Bratislava can be found at www.cardcasino.sk, on the casino's social networks, or from the employees of the largest casino in Slovakia.