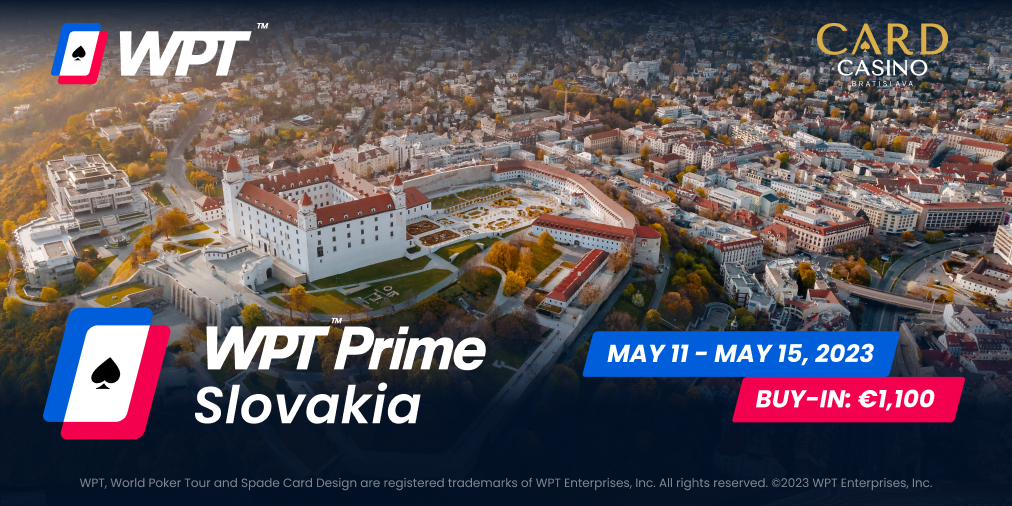 Million Spring! The first part of 2023 will bring world events to Cardo
The year 2022 is almost over. It's time to take stock. Looking back at the last 365 days from the perspective of Card Casino Bratislava, it has brought a number of exceptional tournaments and festivals for poker players. However, the new year 2023 will be significantly better! What can we look forward to?
Buy-in 100€, guarantee 100.000€. This is the description of the tournament, which has already made its home in Card Casino Bratislava under the Grand Prix brand. The tournament will be played in the first month of the new year, i.e. in January, from 23 to 29 January 2023.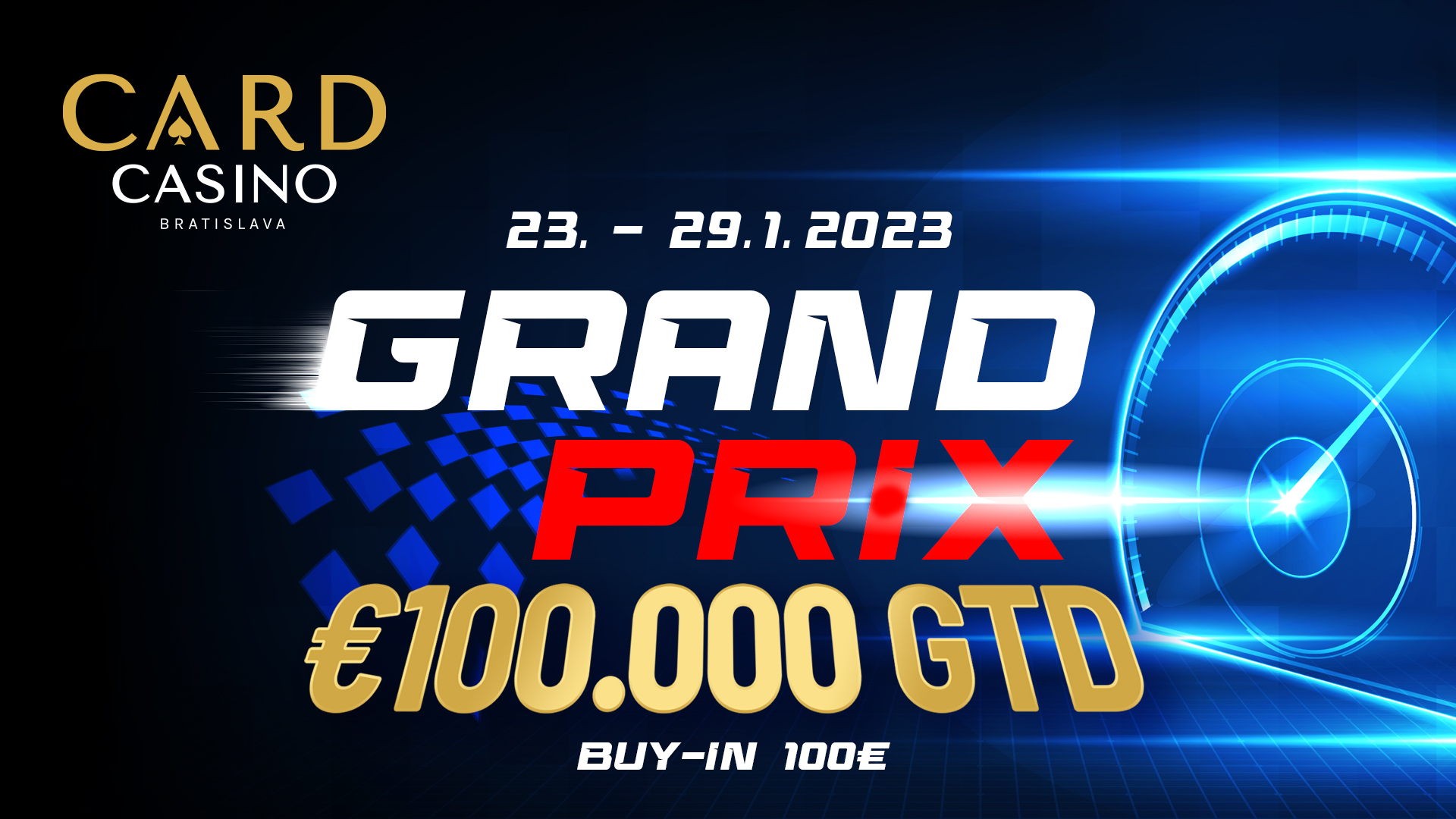 And the formula-themed event will kick off a number of great tournaments and festivals that will take place during the next year in Slovakia's biggest casino.
Players can also look forward to the continuation of the successful €250,000 Royal tournament, which is scheduled for February (Feb. 13-20, 2023).
With a buy-in of €250 and a quarter of a million guarantee, this is the Card Royal.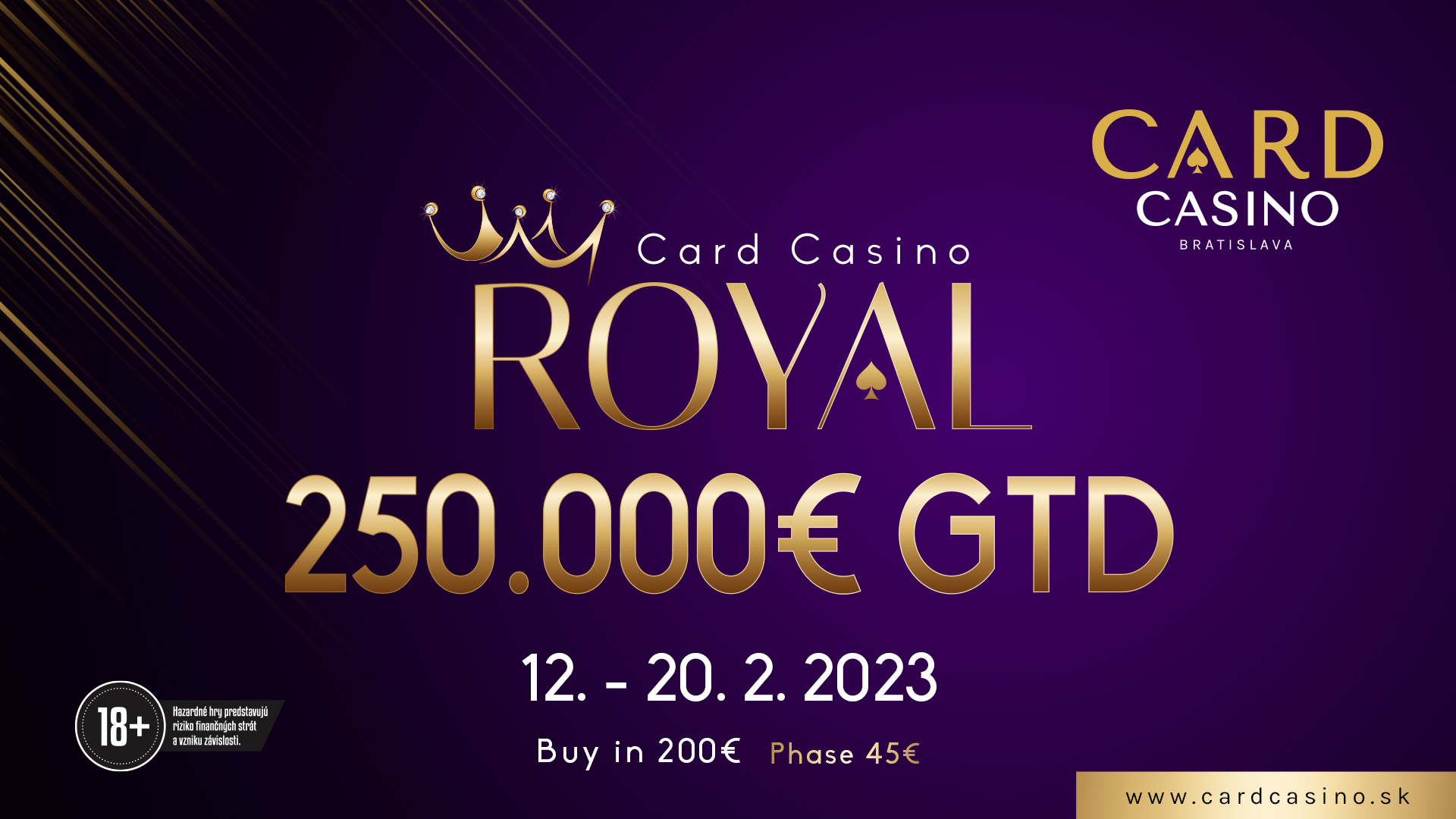 Foreign events are also a matter of course. The first big international festival will be Italia Play with 400.000€ GTD (27.2. - 6.3.2023)! The Main Event and other great tournaments under the Italian flag, that's the turn of February and the beginning of March.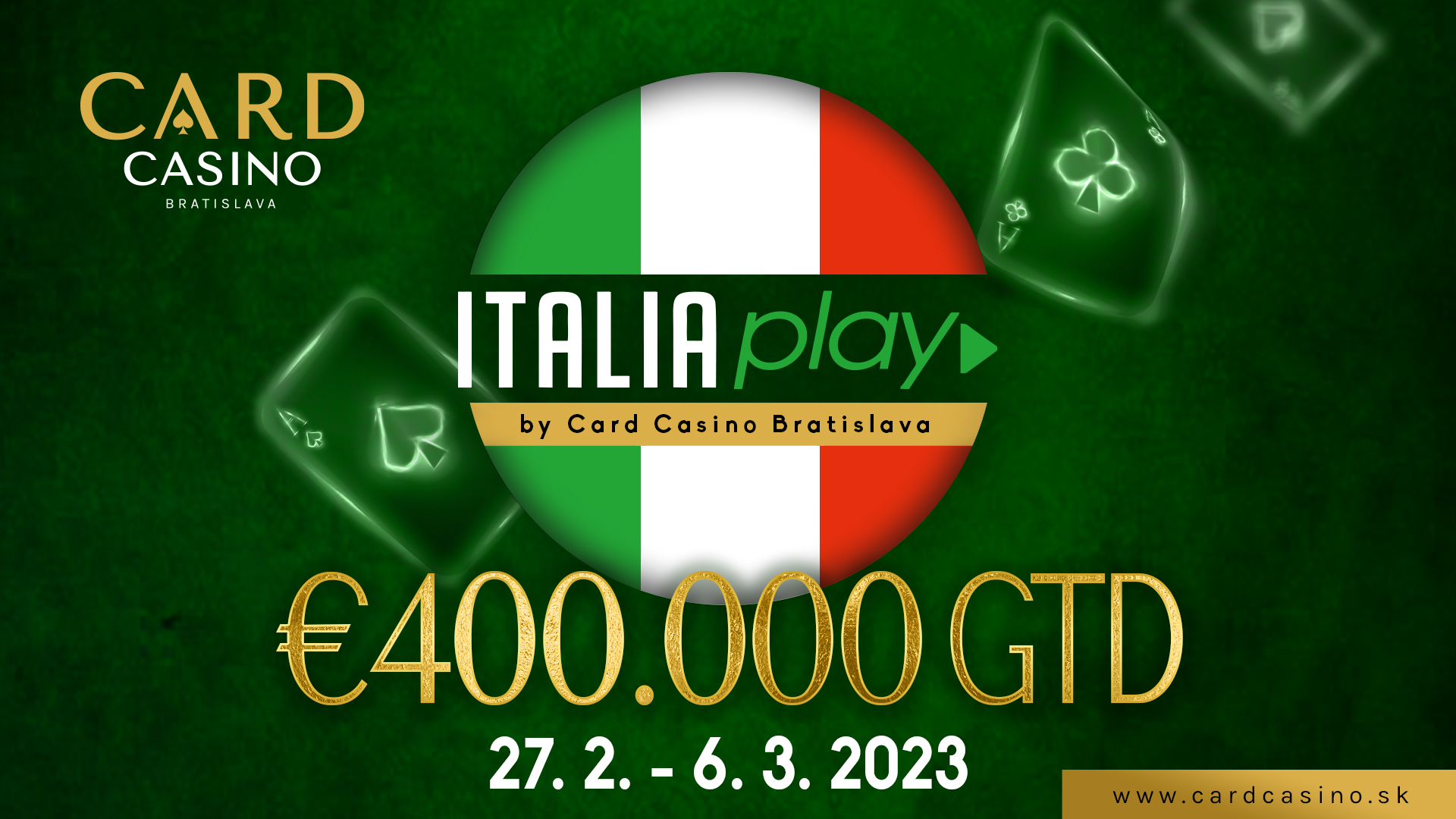 In the third month of the year, the Norwegian NM Festival (March 23-April 4) will also play out
with a total guarantee of €500,000 GTD! Lots of supercharged tournaments and an unmistakable Nordic atmosphere. That's the NM Festival.
After the Italian and Norwegian poker parades, it's the turn of the Spanish delicacy, the VPT - Vamos Poker Tour, at the end of April.
There will be a €300 buy-in Main Event and a €200,000 GTD, a €50,000 GTD High Roller, and the same guarantee in the Mystery Bounty. PLO, Accumulator K.O., Progressive K.O. and Monster Stack will also be played.
Quite simply, from April 24-30, the Card Casino Bratislava will be filled with Spanish flair as part of the €350,000 GTD Vamos Poker Tour!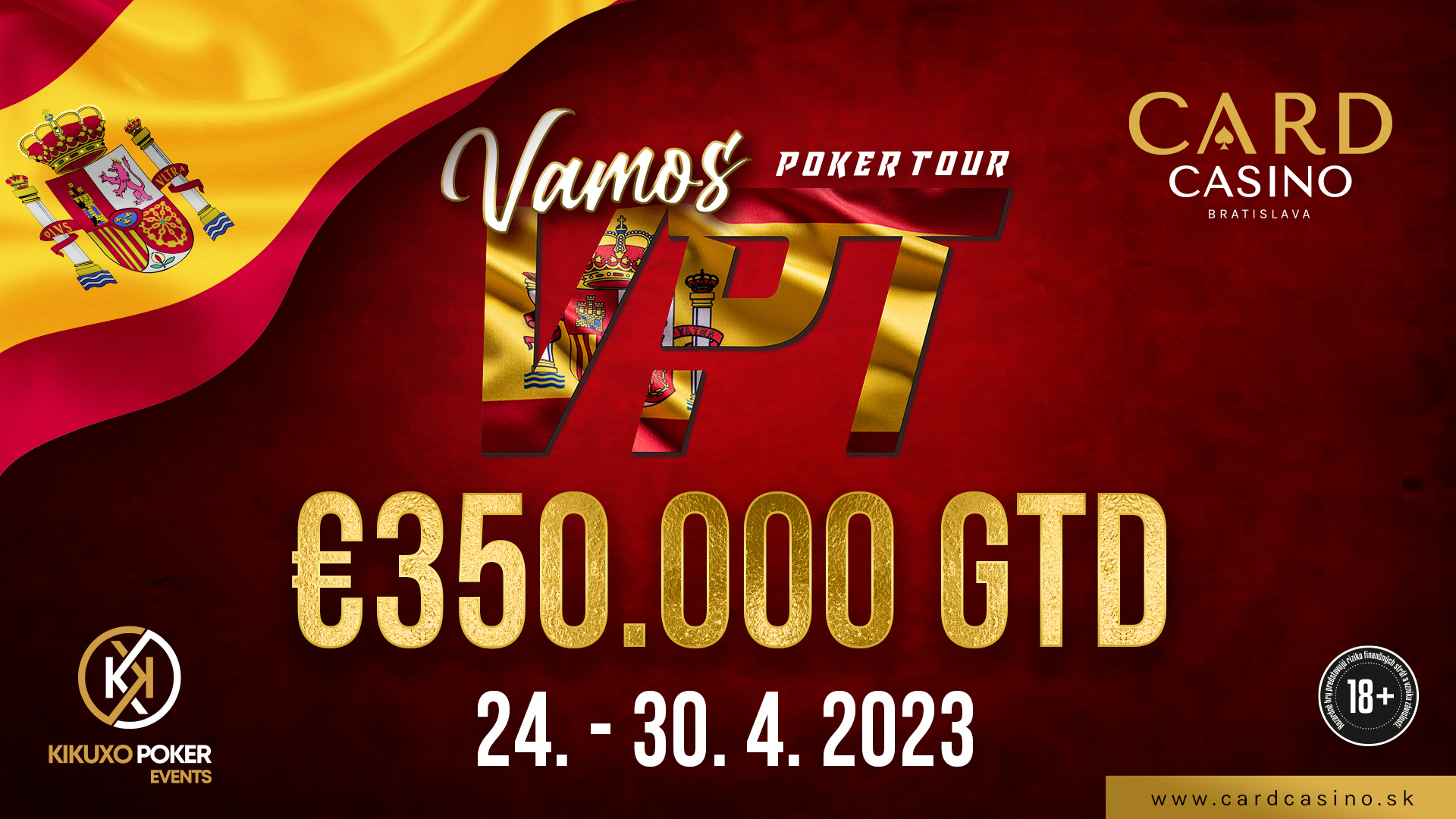 And after the VPT, the WPT will come to Bratislava. I mean World Poker Tour. Specifically, from May 3rd to 15th, the capital of Slovakia will turn into the poker capital of Europe, thanks to an extraordinary event that is unparalleled in our country.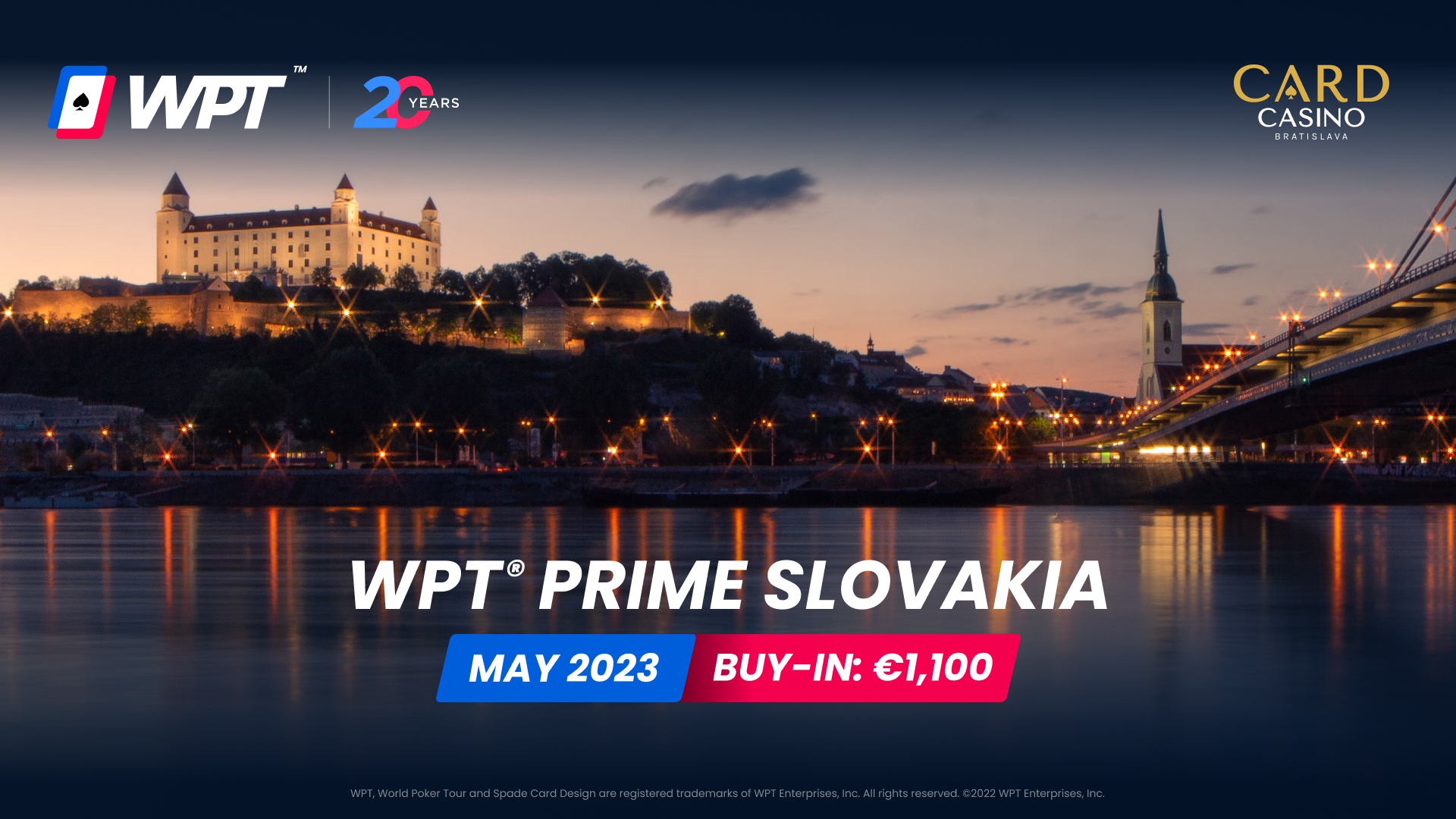 So one thing is certain. The first part of 2023 will bring plenty of great action and awesome events to Card Casino Bratislava that no poker lover should miss. After all, there will be more than a million euros up for grabs!