Millionth June awaits us! Check out the highlights of the €1,000,000 GTD festival
European and world events have fully established themselves in Card Casino Bratislava. After May and the WPT World Championship, another exclusive event will be played in the largest casino in Slovakia in June. Million Poker Festival with a €1,000,000 GTD guarantee (June 5-12, 2023).
Players can look forward to several highlights during a week packed with an incredible poker load of tournaments, from which we've selected five tournaments.
The Main Event will have an acceptable buy-in of €350. But now beware. For this amount, the guarantee of €500,000 is at stake! The opening flights will be split from DAY 1A (Wednesday, June 7) to DAY 1H Flip & Go. This will be followed by DAY 2, DAY 3 and the FINAL DAY.
Subsequent tournaments will have an identical €100,000 GTD. There will be a 100K Special with a buy-in of €200, a Mystery Bounty with a buy-in of €400 and a High Roller with a buy-in of €1,000.
For the absolute connoisseurs and lovers of a small but high quality game, there will also be a Super High Roller with a buy-in of €2,000 and a €50,000 GTD.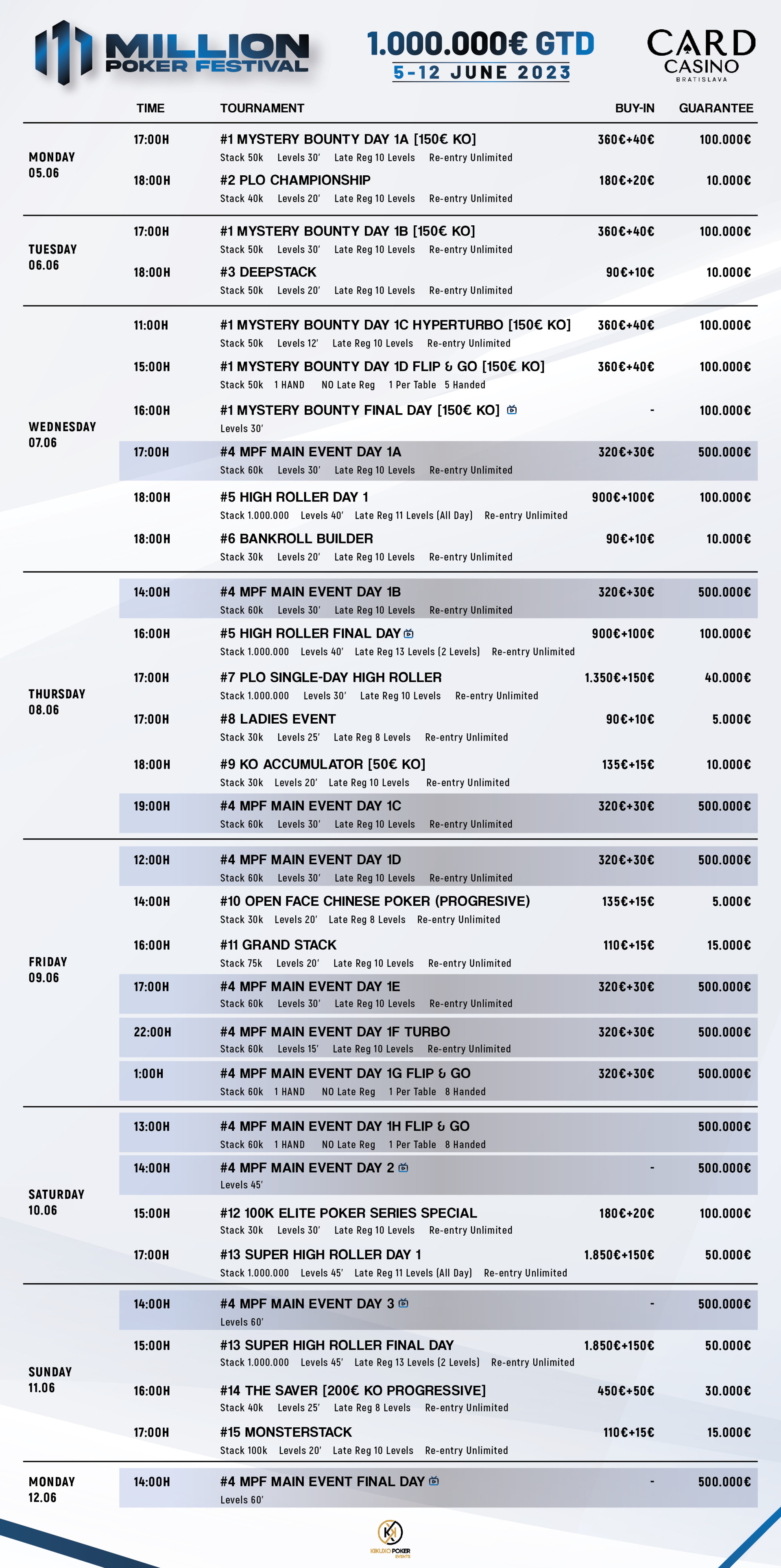 The complete Million Poker Festival schedule with a €1,000,000 GTD guarantee (June 5-12, 2023) can be found on the casino's website - www.cardcasino.sk - as well as follow the social networks of Card Casino Bratislava or check with our floors and poker managers.