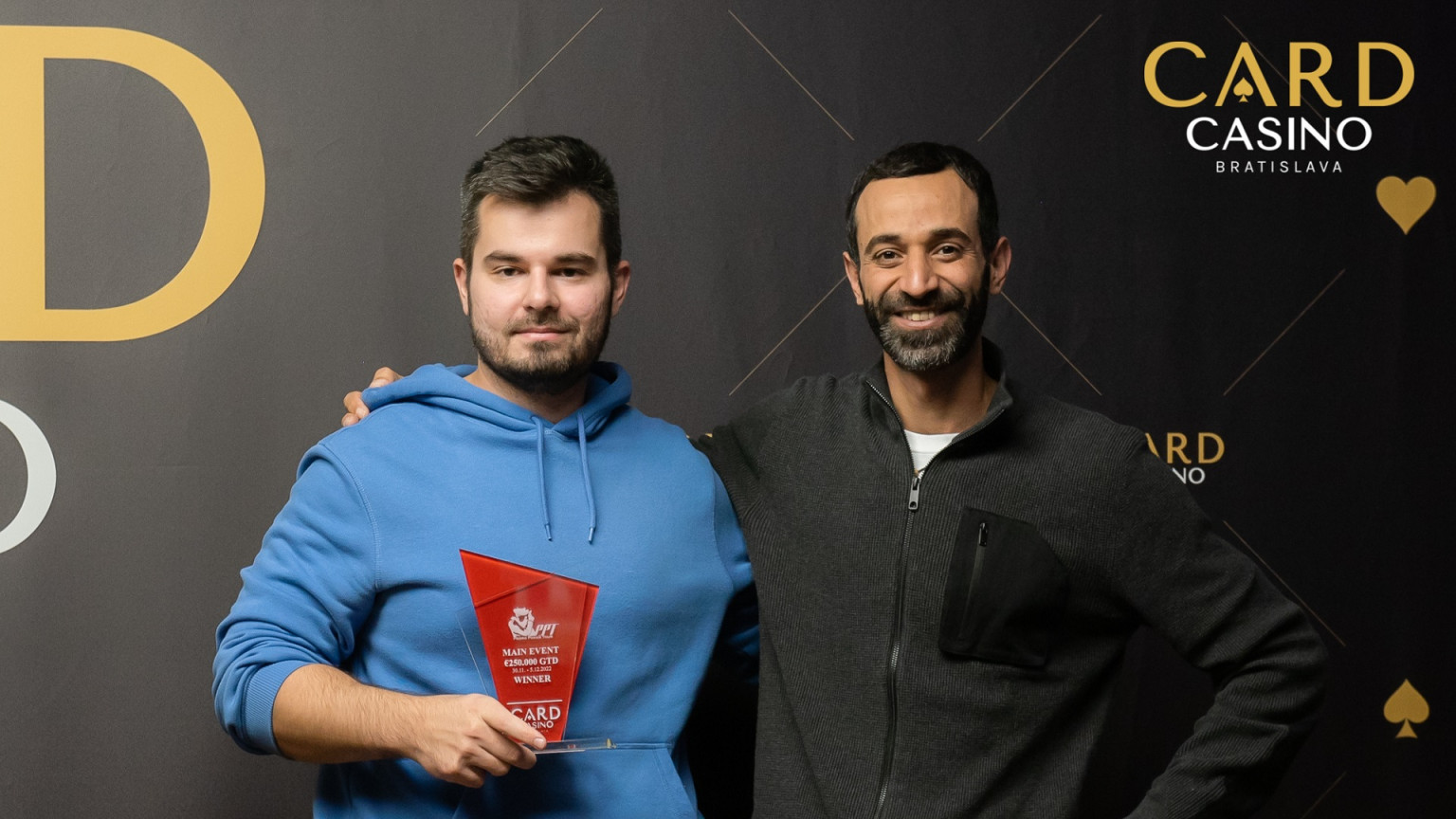 Neither Desset nor Tóth reached the top. The Main Event PPT was dominated by an Austrian for €36,000
The spectacular climax of FINAL DAY brought the successful Pedro Poker Tour festival to a close late on Monday night. Europe's top poker players gathered at Card Casino Bratislava, with players taking home thousands or tens of thousands of euros in tournaments with a total guarantee of €400,000. Who all was happy to win?
We'll start from the end, the Main Event. This one had a buy-in of €250 and a nice guarantee of €250,000. With the start of the last flighty, it was clear that the tournament was finally even gently picking up, with players making a total of 1,023 entries.
103 of them advanced to DAY 2, and at that point all of them were assured of an ITM. The payout structure started at €520, but by that point everyone was already eyeing the top prize - €42,422 + €1,100 for the Bratislava WPT.
In DAY 2 we saw a lot of interesting games, after which many big names from the poker scene, such as Marek Blaško, Marian Fridrich and Ivan Sebelédi, said goodbye to the tournament, together with a large group of Israeli players.
At the end of the day, the top sixteen were finally formed, which secured their advancement to the FINAL DAY. It also included a pair of Slovak representatives - Andrej Desset bagged the sixth biggest stack, 4 million chips - while Martin Tóth was a little better off, finishing fourth with a stack of 4,690,000 chips ahead of the Grand Final.
You could also enjoy the climax of the Pedro Poker Tour Main Event thanks to a commentary LIVESTREAM, with the aforementioned duo of our countrymen in action.
Unfortunately, Andrej Desset was unable to make it to the final table, busting out in 10th place for €2,490. After the subsequent elimination of Norwegian Anders Karlsen, the final eight was formed and we still had a hot hand in Martin Toth.
In the end, the only Slovak on the FT finished in 4th place, for which he scored a handsome prize of €8,710. At that moment, however, he was surely a bit sad, because there were several times more waiting for the winner.
Asko Muratovic, playing under the Austrian flag, became the champion and won €36,000. Israeli Tal Herzog was also happy to take home €31,072 after the deal.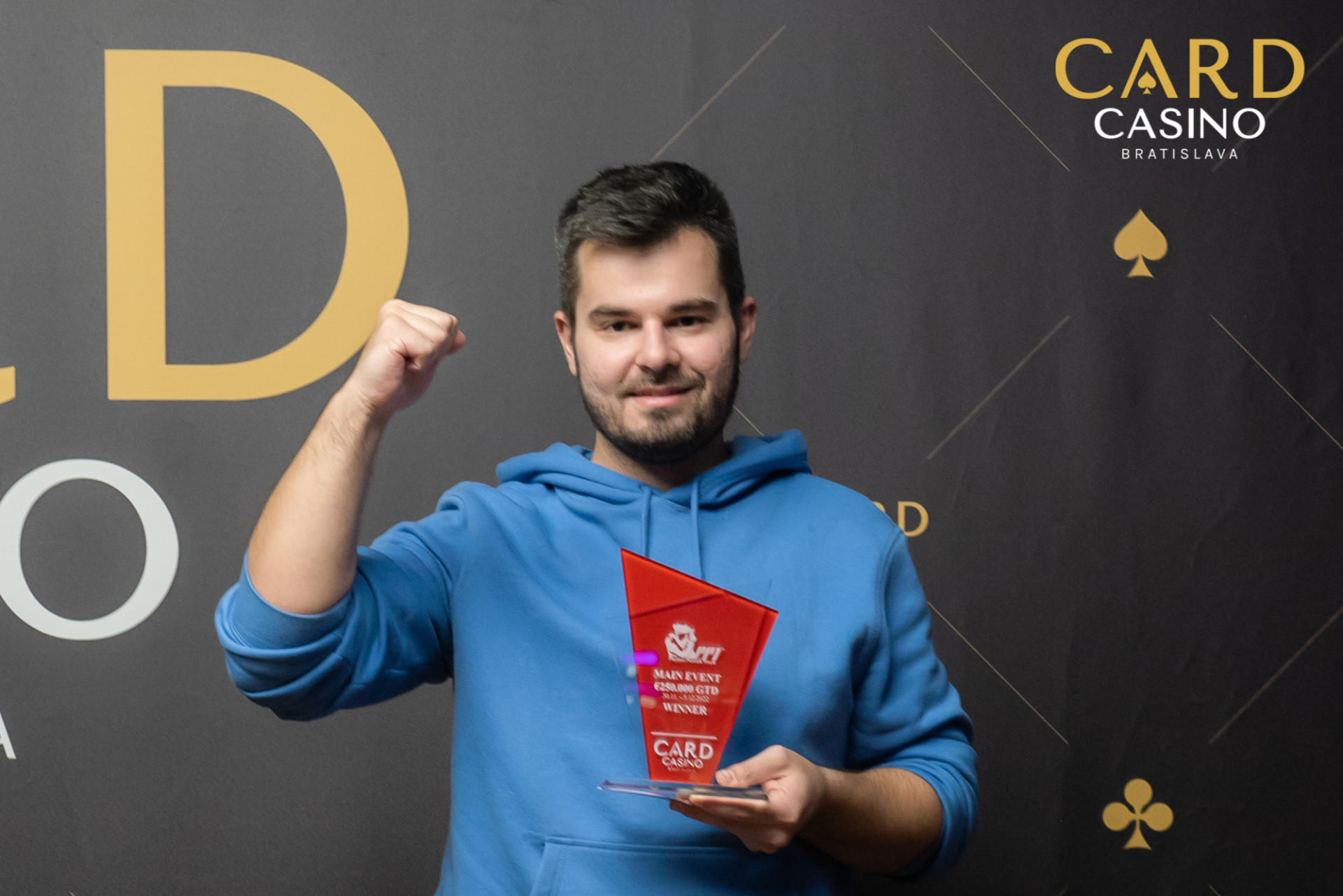 And how did the other tournaments on the Pedro Poker Tour turn out?
PPT CLOSER - Oz Ziv (Israel) 2 993€
PPT Progressive Knockout - Antonino Karman (Hun) 1 266€
BIG STACK TURBO - Alexander Fridman (Israel) 3 922€
PPT Freezout - Linnea Marthinsen (Nor) 4 771€
PPT NLH HIGH ROLLER - Promixus (CZ) 16 525€
Mystery Bounty - Grisha Bakshayev (Israel) 3 330€
PPT PLO HIGH ROLLER - Marek Blaško (SVK) 13 500€
PPT Warm-up -Marko Jovanovic (Aut) 3 948€
The action at Card Casino Bratislava continues this week with a packed slate of singles, with Friday's Big Stack Turbo and €15,000 GTD and Saturday's €30 GRAND with €30,000 GTD attracting the most action.
Next week, players can look forward to the €100,000 GTD XMas tournament!
For all information about what's happening at the casino, please visit www.cardcasino.sk or the casino's social media channels.