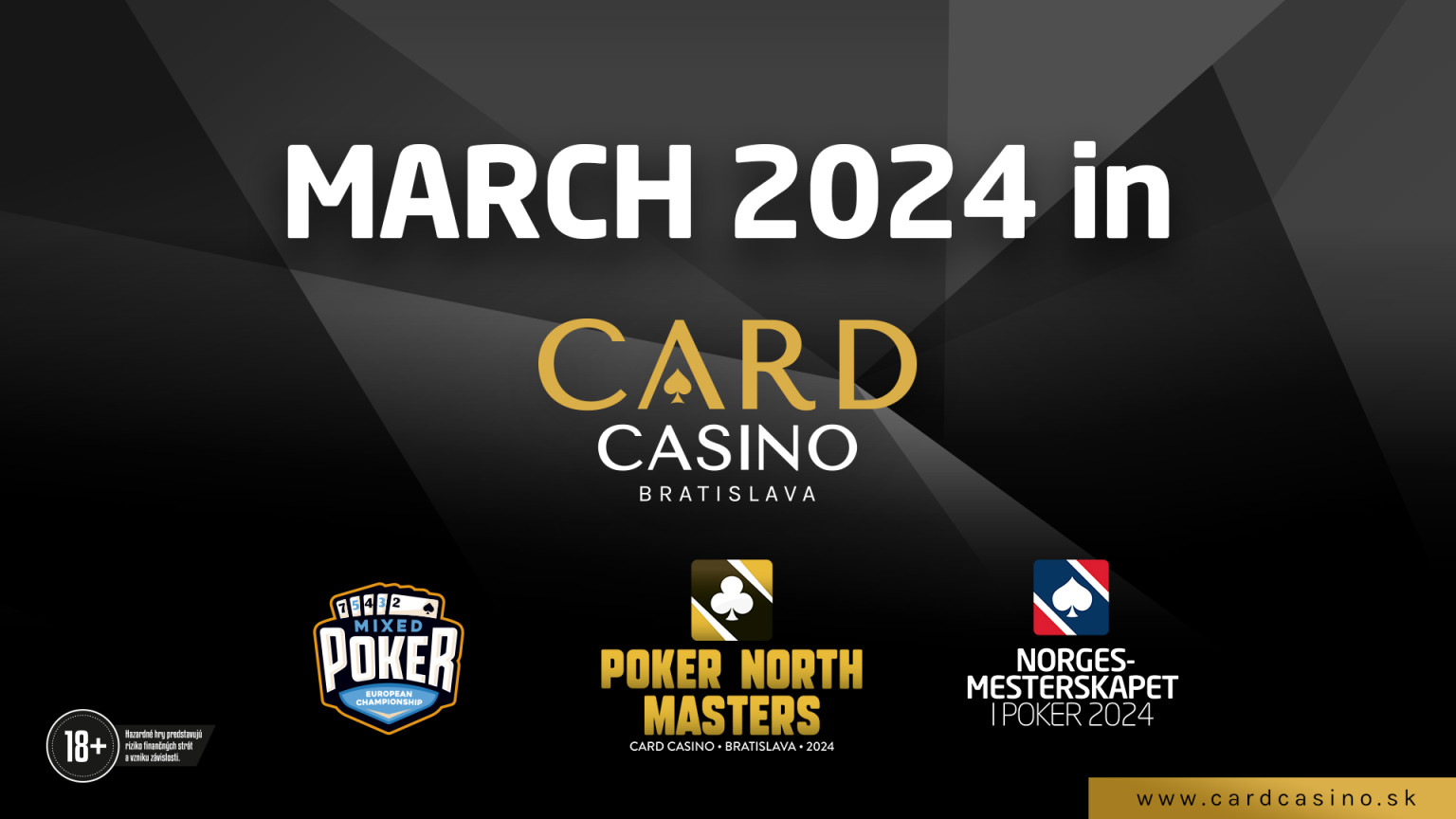 Norwegian mega-festival PN Masters will return in March 2024. €500,000 Main Event will also be played
Those who experienced the atmosphere of this year's Nordic Poker North Masters Festival may still be looking at one of the best events ever played in Slovakia. And as they say, good things take getting used to and repeating. And that's why the PN Masters festival will once again take place at Card Casino Bratislava in March 2024 (March 11-24).
A gigantic Main Event, multiple High Rollers, Omaha tournaments, Mixed Games and a host of other tournaments await players during the nearly two weeks of the best poker on the Old Continent.
Let's go in order, though, right from the main tournament. This one has a buy-in of €340+€50 and a gigantic €500,000 guarantee! Its DAY 1A will be played on Friday, March 15, and the final day is scheduled for the last day of the festival, March 24.
A tournament that should not be missed by any poker lover from Slovakia, Czech Republic, Hungary and other European countries is just one of the candies of the North Poker Masters tournament.
So what else will be played?
Highroller with a buy-in of €800, but also €1,000, €2,000 and €5,000! An exclusive higher buy-in tournament will also be played in Omaha.
The four-quarter game will also have several highlights. The Omaha Main Event will have a buy-in of €800, and players can also look forward to a number of derivative tournaments with Mixed Games.
And what next? Heads Up North Masters with a buy-in of €800, Welcomer Big Bet Mix Turbo €100, Hi-Lo Mix with a buy-in of €250, Dealers Choice €350, Daily NLH Turbo with a buy-in of €150, 6-Game Mystery Bounty €250, 8-Game Main Event €400 buy-in, H.E.T.R.O.S. Highroller Freezout €800, Round of Each - Holdem NL and Omaha Pot Limit €250, or Lowball Draw Mix €250 and many more.
Quite simply, the best poker action that only Card Casino Bratislava has to offer. That's the Poker North Masters, which will take place at Slovakia's largest casino (March 11-24, 2024).
For more information about the festival, please visit www.cardcasino.sk or contact the floors and managers at Card Casino Bratislava directly.