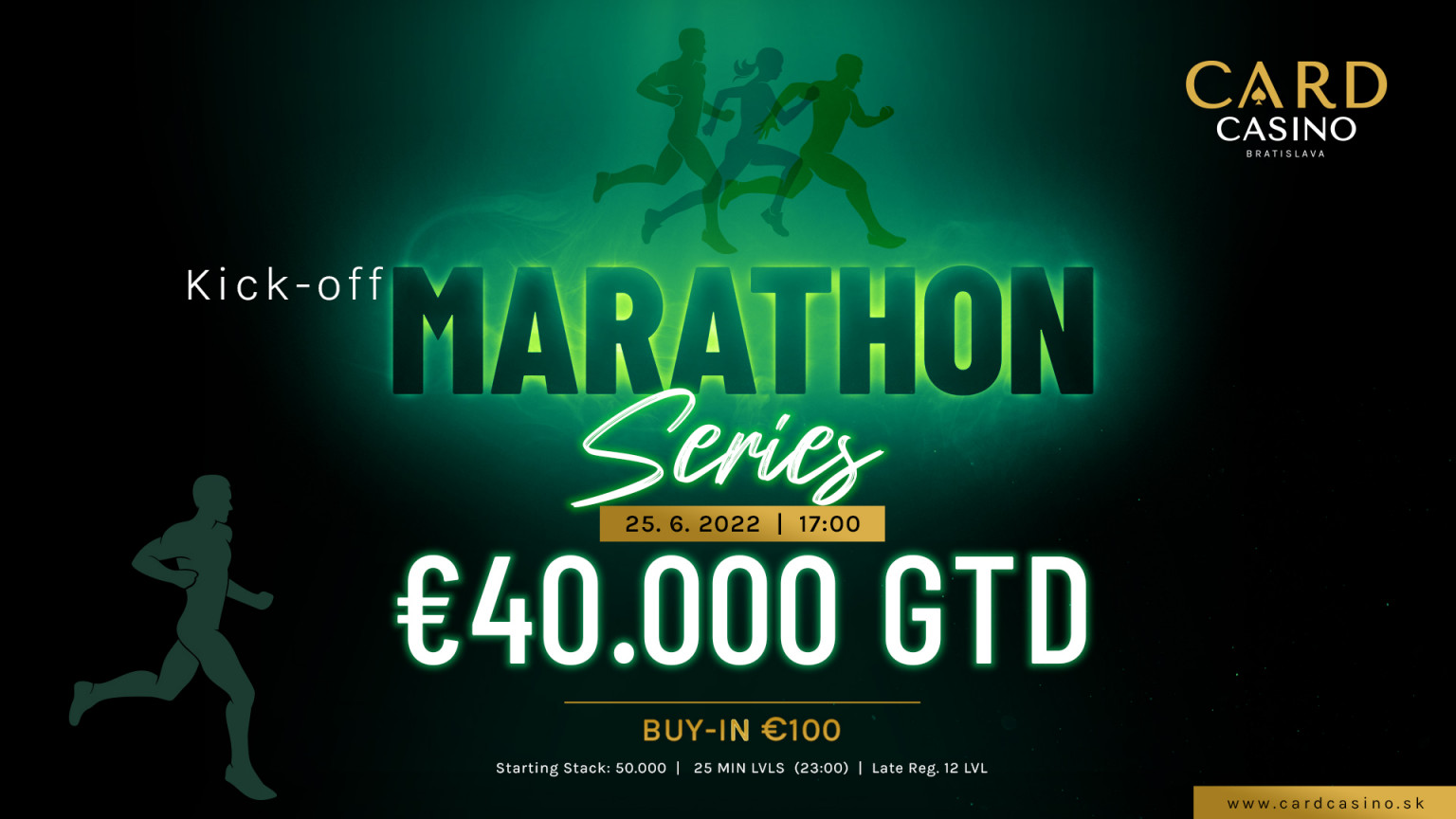 One-day marathon. A €40,000 GTD tournament awaits players on Saturday!
This Saturday, Card Casino Bratislava will host a tournament that no poker lover should miss. The main event of the week, the €40,000 GTD MARATHON SERIES KICK-OFF, kicks off at 17:00!
The last few days have brought a breath of summer to Bratislava. Who would like to cool down from the heat and have a cool drink, or enjoy a rich selection of our cuisine, should definitely not miss a visit to Card Restaurant. Advanced players know that drinking, as well as eating, is important in tournaments. And that will certainly be true of Saturday's poker marathon as well.
The €40,000 guaranteed tournament with a buy-in of €100 starts in the early evening, but anyone who still wants to be by the water or at a barbecue at that time can rest easy. The tournament has 25-minute levels set and players will be treated to a comfortable 50,000 chip stack to start. Late reg. is possible until 23:00, after which the 13th level of the 2000/5000 tournament will be played with a 5000BB ante. Even at this stage of the tournament it is still playable.
In terms of the buy-in-guarantee ratio, this is a great tournament that should not be missed by any lover of quality poker.
Don't forget that the MARATHON SERIES KICK-OFF with 40.000€ GTD starts on Saturday from 17:00.

every player, who will play at least 6 of the 8 tournaments of the summer Marathon Series, gets free entry for the Final Marathon Series 50 Grand