September is going to be hot for jackpot wins with the Burning Chair!
TOP
Akcie
Live game
Automaty
Summer may be officially over, but it's still going to be a hot one for jackpots at Card Casino Bratislava. Players can look forward to amazing instant wins as well as a final raffle.
In the ninth month of the year, everyone will be winning. That means slot players, live game enthusiasts and poker players alike.
It's all thanks to September's Burning Chair event. Every day, players can look forward to generous jackpots as well as a money-packed happy hour.
Every gaming day there will be active jackpots on the slot machines. The main Jackpot CARD, followed by the smaller GOLD, SILVER, BRONZE and HAPPY HOUR will be active every day.
Happy hour jackpots will fall every day from 18:00 to 02:00, with a value of €100 and €500. But beware. The €500 one-off jackpot will only fall on Fridays and Saturdays. The jackpots on the slots will fall randomly and will be decided by a server with a random number generator. The prerequisite is active play at the time on the slot machine and a piece of luck, which will decide which "hot seat" will bring its owner a win.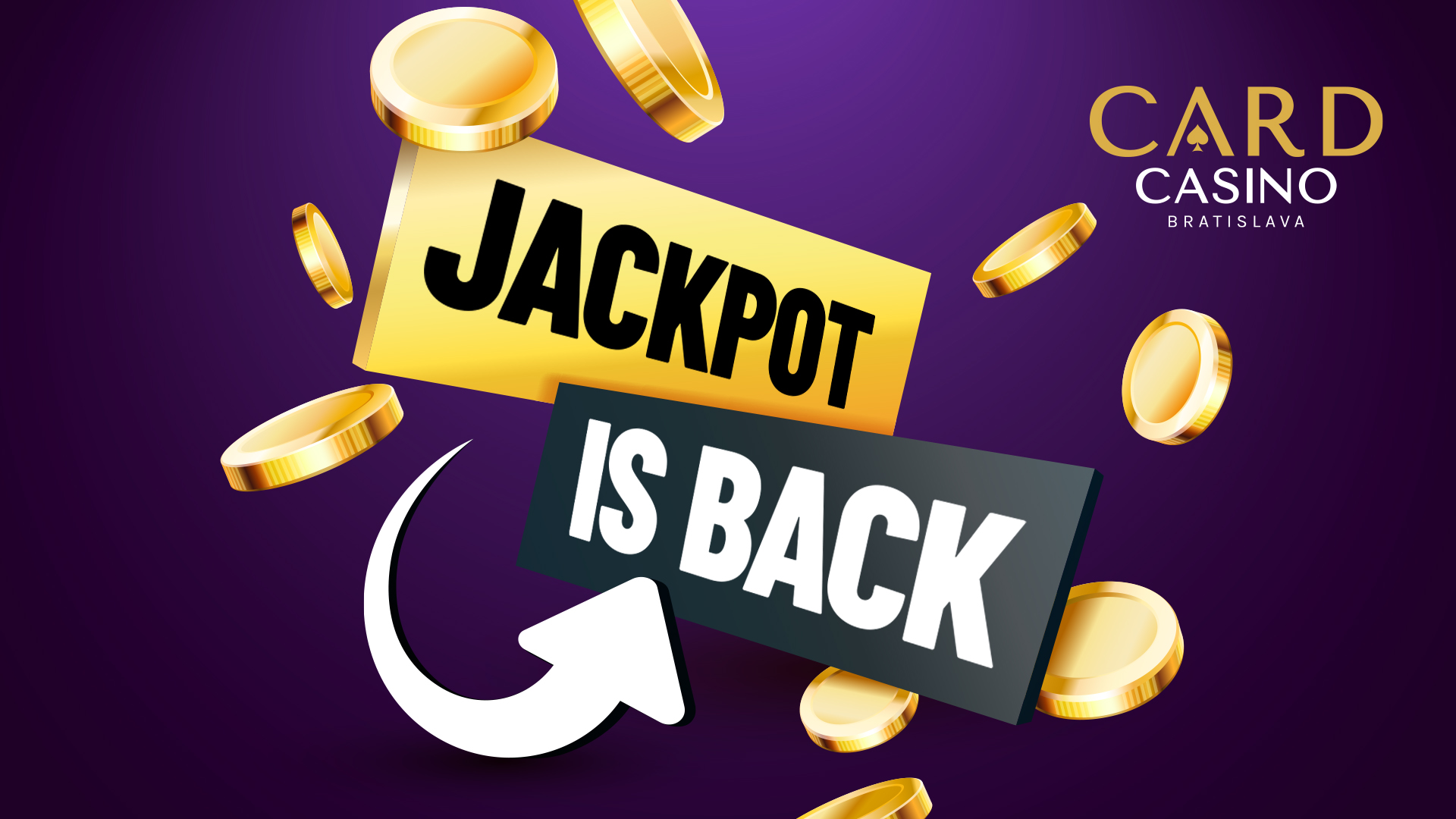 The live game will run a similar competition to the slots, from 18:00 to 01:00. and on Saturday from 18:00 to 02:00. A draw will be made every hour for the position on the gaming table that will win €100 in Lucky Chips. The table number will be drawn first, then players will receive their cards at the table. One of them will hide the €100 prize.
Progressive players will also win in a similar way in the Cash Game. All it takes is two hours of active play and an instant win can be yours.
In total, players will win €62,000 worth of prizes during the September Burning Chair event!
But that's still not all. Winners of live game jackpots and owners of €500 slot winnings are automatically entered into a special grand raffle to be drawn at the end of September (September 30). Five lucky winners will receive a voucher for a luxury boat cruise for 2 people on the Mediterranean worth €2,000! In addition, a raffle with prizes worth €2,000 in lucky chips awaits players at the end of the month.
Card Casino Bratislava, a place of great entertainment, gastronomic experiences in the Card Restaurant and especially a place of great prizes.