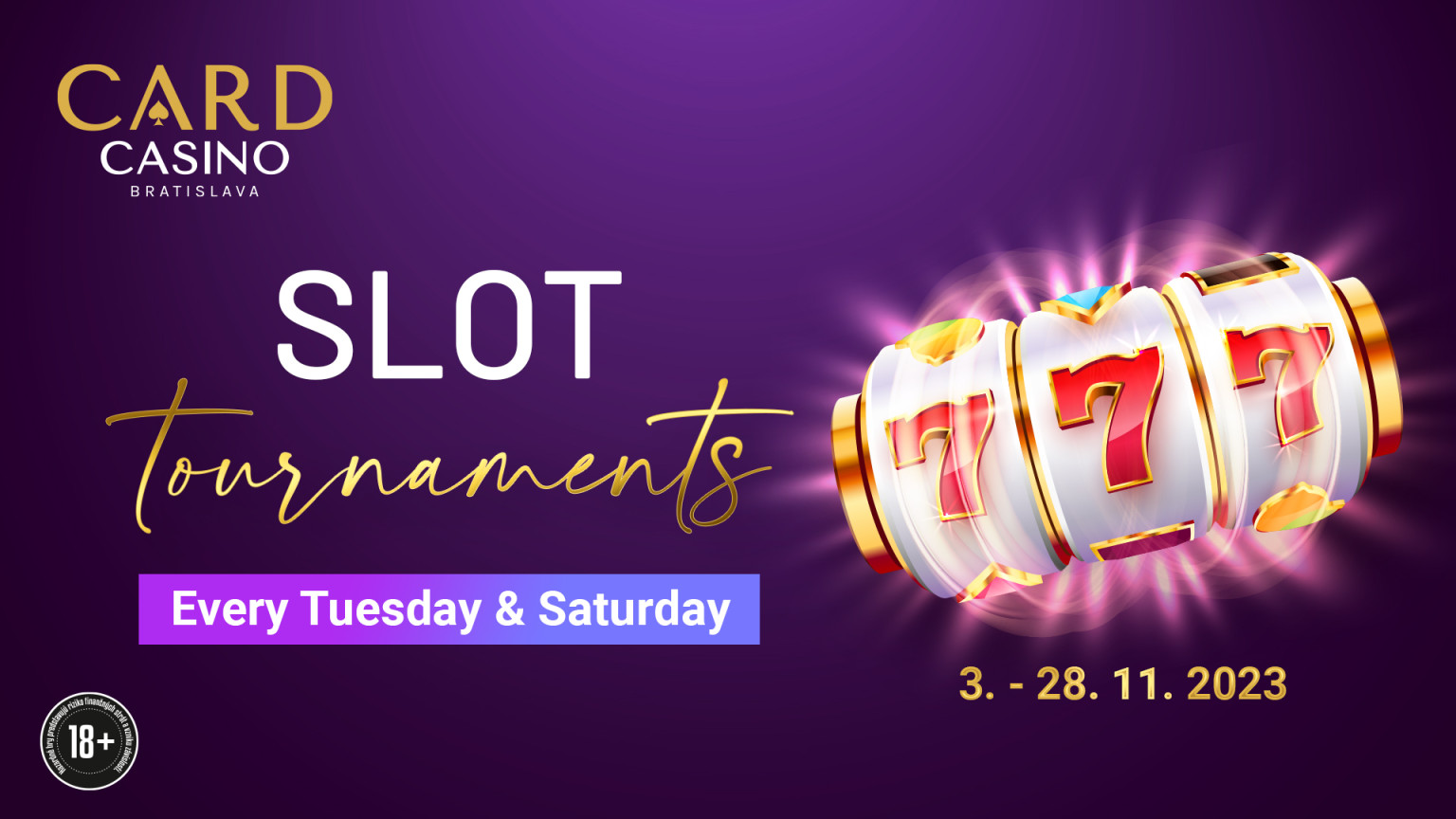 Tuesdays and Saturdays get super fun with Slot Tournaments
Slot players, beware. We've got a great promotion for you that no slot lover should miss at your favourite Card Casino Bratislava as part of the €1,000 Slot Tournaments.
Slot tournaments will be played 4 Tuesdays and 3 Saturdays during November (from November 3 - 28).
And how to participate?
On any given day, we will draw 5 competitors in 4 rounds from the players actively playing slots.
Then the Slot Tournament rounds will be played. Guests will receive a €50 promo credit to play on pre-determined slots, and it's up to them to decide how much to bet and which game to play. This will be followed by 120 seconds of auto spinning to start, and the player with the most credit at the end of the round will receive their co-competitors' tickets in addition to their own, up to a value of €1,000.
Slot Tournaments will play at 19:00, 20:00, 21:00 and 22:00.
For more information about Slot Tournaments, as well as other casino promotions, please visit www.cardcasino.sk or contact the staff of the largest Slovak casino directly.